'Cut Your Parents Some Slack' – Twitter User Writes As He Reflects On His Relationship With His Late Dad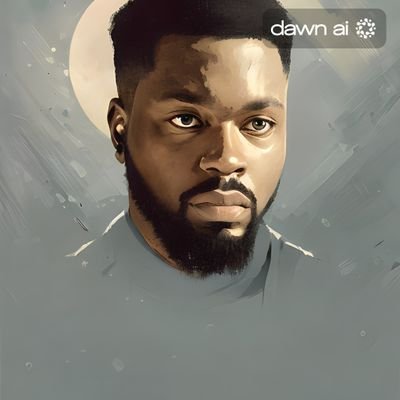 A Nigerian man has asked people to learn to cut their parents some slack as he shared a thread reflecting on his "rocky" relationship with his late dad.
In his tweets, the young man Olori Ebi @eDante_ said that he was quite distant from his father because he felt they had nothing in common. However, in the later part of his father's life, he began to open his mind and he saw how helpful his dad was in shaping his mind.
He went on to state that he wished he and his father were "cool" before he passed away after battling a strange ailment.
Read the thread below…
"I woke up thinking about my Dad and I remembered something that happened between us. I used to work with him, was his PA in his engineering firm, went to factories with him (part-time driver also). I hated it cos I felt had nothing in common with him.

Also, our relationship was rocky at this point, he was not happy with me for certain reasons & I was mad at him for not trying to see it from my point of view. Plus, transfer aggression from his issues with my brother. It was a mess.

The more I worked with him, the more I understood the kind of man he was. The only thing he cared about was to work and provide for his family. I started seeing him in a new light & one of the things that hurt me the most is that were not closer as I wanted before he died.
SEE ALSO: Nigerians Share Beautiful Stories About Their Fathers And It Will Leave You Teary-Eyed
We were at Agbara one day, I was having relationship issues at that time (fear igbo women) & it was making me depressed. I sent a mail to Toolz's show (Fix it toolz) cos Beat Fm was the only radio station I listened to then. Poured out my heart & explained everything.

I was not even expecting her to read the mail, I just wanted to vent. We were driving back home, and Toolz & Gbemi started reading the mail. I was so nervous at first, then I was like "Oh I'm anon". I was just there listening to their advice & my Dad started to talk suddenly.

He said "If he was my son, I'll tell him to follow his heart & know if this girl was good for him or not. He sounds like someone who knows what he wants, and I admire that. I wish him the best".

Eh? What kind of coincidence was that? Who is that in the backseat? My Dad ke?

I had so many mixed feelings that day. I never imagined talking to my dad about relationship issues. I never imagined my dad would be interested in stuff like this. He looked like a different person. I was so teary cos I felt I was a silly kid making his life harder.

I was also happy to see this side of my dad. This man battled cancer for 7 years and he didn't ask anyone for help. My Mum used to be mad at his extended family cos he trained most of them to Uni, they were all successful then but didn't even care about him.

I remember hearing them argue about it & he told her "I didn't help them so they can help me one day. I helped them cos I could do it and I did it, they owe me nothing". What he said stuck with me till today.

I don't know why I'm typing this long thread (i couldn't stop typing), but in summary, cut your parents some slacks. They might surprise you. We had issues cos he wanted me to be like him, I didn't want to just work all my life for other people.

Now, I have no choice cos I see his perspective now. No matter how much I say "I do not want to be like my father" I see myself as him every passing day. It's scary tbh, but also exciting. We both don't know how to be idle. We are always trying to be busy.

I remember when he was leave and he couldn't stand being at home. He went to the office, and they pursued him away. Told him to go and rest. He was so grumpy. That's how he dismantled his car, called his mechanic & they were there all day.
ALSO SEE: New Dad Applauds His Father In-Law For 'Teaching Him A Whole Lot About Fatherhood', Shares His Personal Experience With Him
So many ways that man influenced me, unbeknownst to both of us. We eat eggs and porridge the same way, so I always made it for him. He influenced my love of music with his huge collection of different genres. My work ethic, we don't sleep till we're done with work.

I don't miss my dad, because most of the memories I shared with him were not what I want to constantly remember. I miss what we could have been. Like him being proud of me & me closer to him. I can't even imagine how much his death has scarred me for life.

I wish he had a better life, with less stress. I wish he didn't have to carry the burden of his extended family I wish he didn't die in a factory I wish he didn't battle a strange illness for years. I wish we were cool before he died.

Cut your parents some slacks. Please help with whatever you can. Please."