'If You Don't In 1 Year, I'll Stop Practicing Medicine' -Nigerian Doctor Assures Woman As He Gives Her Full-proof Strategy On How To Give Birth To Twins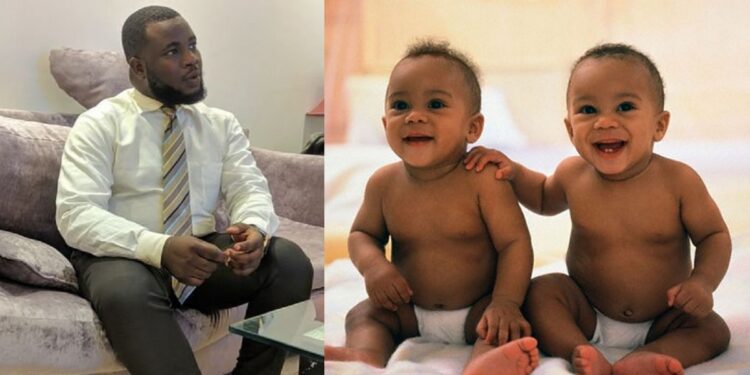 A Nigerian doctor has gone viral on microblogging platform, Twitter, over his advice to a woman seeking to give birth to twins.
The woman had taken to Twitter to proclaim her desire to have twin children and also give birth with ease.
"I want twins and I claim it. Easy birth too. Amen," she tweeted.
In response, the medical doctor with handle @the_beardedsina, gave her a 'full-proof strategy' on how to give birth to twins, and even vouched for its credibility with his career.
Doctor Shina advised the woman to visit Igbo-Ora community in Oyo state and eat their Yam and Ilasa soup frequently, and see if she doesn't deliver twins.
He claimed that the yam contains clomiphene which stimulates the ovaries in women to produce twins. He added that this doesn't happen in humans only as the animals there including goats, sheep, cows, also have twins.
READ ALSO: Interesting Story Of Igbo Ora Town In Oyo State Where Every Family Has Multiple Set of Twins 
In his words…
"Go to Igboora in Oyo state, the twin capital of the world. Buy their Yam, Eat it well and eat their regular Ilasa soup consistently.

If you don't deliver twins in 1 year, I'll stop practicing Medicine. If you want twins try & buy a special kind of yam from IgboOra, Oyo

"IgboOra is termed twin capital of the world & the secret lies in their yam. Some say the yam contains clomiphene which stimulates the ovaries in women to produce egg increasing chance of twins.

"For women only. Clomiphene is a drug used in medical practice in managing infertility..it stimulates the ovaries to produce eggs increasing chances of fertilisation, this only prescribed by a Doctor.

"IgboOra has so much twins that even animals like goat, sheep, ram , etc can have twins."
ALSO READ: What You Should Know If You Are Expecting Twins, Triplets Or More -Fertility Specialist, Dr Abayomi Ajayi
His tweet has elicited different reactions on social media, and some people confirmed that the phenomenon is true though they are not sure if it's due to their yam and Ilasa soup.
See screenshot of the posts below: