Married Nigerian Women Share How They Navigate Through Tough Professions As Wives, Mothers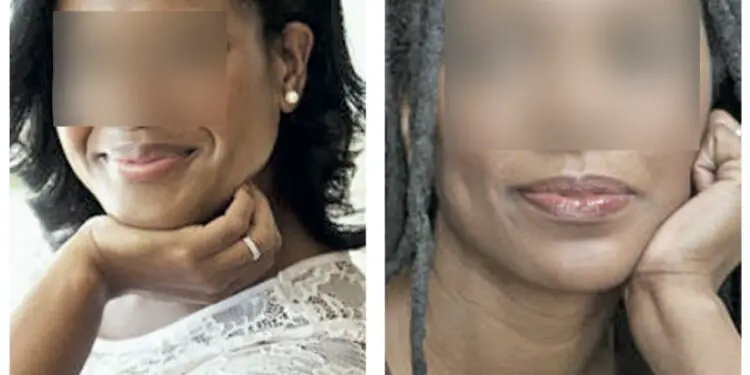 As we know, there are particular challenges married working women face, but women who have demanding jobs go the extra mile to keep their jobs and marriages intact.
Sometimes, these women's passion for their jobs clashes with their duties as wives and mothers.
Mary Ikelu, a banker based in Lagos, told Saturday Sun that for as long as she could remember, she had wanted to be a banker. Ikelu stated that she loved the way more women are going into the banking sector and taking top positions, unlike in the past.
She said:
"One thing that attracted me to the profession was the way women took the bull by the horns and started taking their place in the sector. I got a job in a bank on the island after my youth service because I come from an influential family and they helped me facilitate my entry into the bank."
Ikelu said that she has been working in the bank for over 12 years and she wouldn't change anything about her career and growth on the job. But she quickly added that after she got married seven years ago, her challenges tripled.
She said that working in the bank, taking care of the home and raising children are daunting tasks. The mother of two revealed that sometimes, she feels like quitting her job and at other times, she is inspired to keep going because of the current harsh economic situation in the country.
She said:
"I have had some misunderstandings with my husband about how much time I spend doing my job but I also remind him that he met me as a banker and I told him early on before our relationship became serious that I wouldn't leave my job for marriage or become a housewife and he agreed."
For Ikelu, adequate planning is one of the ways she quells the pressure of keeping her home and doing her job effectively.
She said that she cooks soups and stew in bulk during the weekends and stores them in the freezer for the week. She also said that she employed the services of a cleaner, a washerwoman, a nanny to look after her children until her husband gets back home from work and a standby cook who helps her cook on weekends.
She added:
"One of the things that make my job as a banker and a wife easier is outsourcing some domestic work. Part of the money I make, I spend on paying these people who assist me at home. I pay them at the end of the month.

On weekends, I make sure to rest and also take a look at my children's schoolwork to see how they are doing. When I am at work, I call them to find out how they are doing and I also make sure to carry my husband along. It is hard being a working woman but I am doing my best." 
Sandra Onimisi is a journalist based in Lagos. Onimisi said she started journalism in her mid-twenties and has 15 years of experience on the job.
She said:
"I started out as a freelancer with one of the print media houses in Lagos. It was tough back then because there were very few women in journalism but I love the thrill of the job as well as telling other people's stories. I scaled through the challenges effortlessly as a single woman but after I got married, everything changed." 
Onimisi recalled that when she met her husband in 2012, he told her that he was attracted to her because she was hardworking, focused and dogged.
She said he told her she was doing a good job getting stories, meeting important people and interviewing them. She revealed that they had a beautiful relationship and he knew her work schedule was unpredictable but he was okay with it. She added that after they got married in 2015 after dating for two years, he started acting funny.
SEE ALSO: 'Don't ever use the words "Never" and "Always"' -10 Married Women Share The Relationship Advice They Swear By
She stated:
"Months after we got married, my husband started complaining about my job. He said I was never home to take care of him like a newly married woman. He reported me to my elder brother because my parents were late.

He also insisted that I should stop travelling and face my home. I was taken aback by his new attitude but decided to play it cool. I would turn down events in other states and plan my interviews as early as possible, I also made sure to get his dinner ready before I left for work every day because I knew I would get home late. But he wasn't satisfied."
Onimisi added that on her part, she made some compromises to keep her marriage going smoothly but it was as if her husband was hell-bent on frustrating her efforts.
She said that things between them became worse when she couldn't conceive and her husband started insisting that she should resign because the stress of her job was contributing to her inability to get pregnant and have children.
While narrating what transpired between her and her once-understanding husband, Onimisi stated that things got so bad that her husband started rejecting her food, claiming that she was cheating on him.
She recalled:
"He would lock me out sometimes and tell me to go back to where I was coming from. He would reject my food and claim that I wanted to kill him so that I could marry my lover. I begged his family members to talk to him but they told me that he was right and that I should resign from my job and face my home.

I refused because I was also contributing money to the upkeep of the house. Then in the midst of the drama, I got pregnant and things were good for a while but I had a miscarriage and my husband started stressing me again."
Onimisi revealed that the troubles she was facing at home started affecting her job and she had to explain to her editor why she was absent-minded sometimes. She said that luckily, her editor understood her plight and started releasing her early to go home just to help her achieve some peace at home. 
She continued:
"When I slowed down on the job because my editor reduced my workload and allowed me to go home early, things were okay at home. I got pregnant again and carried the pregnancy full term. I had twins and my husband was overjoyed."
Two years later, she said that she had another child and had a heart-to-heart talk with her husband. She stated that because they now had three extra mouths to feed, her husband didn't bother her again about her job.
She said:
"We now understand each other better because we both work and combine resources to pay rent, feed the children, take care of our responsibilities and also care for our relatives.

I have a live-in nanny and a little cousin who takes care of our children while we are working. Today, I work and take care of my family to the best of my ability and my husband supports me fully."
Lucy Amakom is popularly referred to as 'area mama' in Aguda, Surulere area of Lagos because of her firm disposition as a policewoman.
ALSO SEE: Actress & Mum, Ufuoma Mcdermott Speaks On Juggling Career And Family, Sustaining Friendships & Staying True To Oneself
The mother of three who has been in the police force since 2010 told Saturday Sun that working in the police force as a woman is tough because she had to deal with misogynistic men, angry bosses and colleagues who believed she didn't belong in the force as a woman, as well as her partner's unending complains.
She shared:
"When I newly got into the force, I faced many challenges. I felt like I didn't belong there because of the way I was treated. It was as if they wanted me to quit.

I scaled through all the challenges on my job but perhaps the hardest challenge was dealing with my husband and his meddling family members. I married my husband after I got into the force and it wasn't an easy ride. He was not comfortable with my job schedule and he didn't hide it."
Amakom recalled that, one day, her husband accused her of cheating on him out of the blue. She said she felt so bad about his accusation.
She added that it took her years to forget that incident and also forget how his family kept calling him a sissy for allowing her to work in the police force. She went on:
"Things were tough for me working as a policewoman because I had to work extra hard at my job and also work extra hard at work to douse tension and prove to my husband that I'm working to be busy and also to make money for the family." 
Amakom said that she makes sure there is food at home for her husband and children, no matter how busy her job gets. She also added that she outsources domestic chores so that she could spend more time with her husband and children. She stated:
"It is tough combining my job and my duties at home but God is helping me. Even though my husband and I have had misunderstandings because of the demands of my job, we settle our differences. We are still together and our children are doing well."
Omolara Akintunde is an advert executive with a firm in Lagos. She told Saturday Sun that she leaves home by 5.30 am and gets back home by 8 pm. She added that it has been so stressful doing her job and performing her duties as a wife. 
She said:
"I got married last year and I would give anything to be a housewife so that my husband will provide all my needs. Sometimes, I ask myself why I am working so hard, and at other times, I remind myself that I have to make money to take care of my family when I start having children. It is challenging being a working wife.

"One of the things I do to reduce my husband's complaints to the barest minimum is making sure there is food at home whenever he comes back from work. I order soups and stews online to last for a week.

I pack them in small containers for easy and quick use. I have a cleaner who comes in once a week and we dry clean our clothes. This way, I can be at peace while doing my job."
Akintunde added that another way she balances her work and home life is by travelling with her husband whenever a trip comes up in the course of doing her job. She said that this helps them to bond better and also quells suspicions of cheating on both sides.