Mom Shares Her Battle With Postpartum Anxiety Before Strangling Her Kids To Death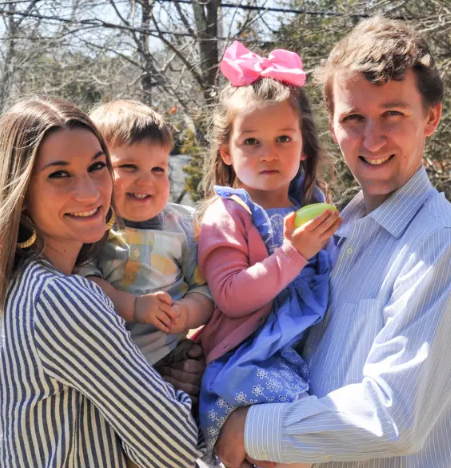 A Massachusetts mom, Lindsay Clancy has been accused of strangling her two young kids and trying to kill her infant before jumping out a window.
This comes months after revealing she was struggling with her mental health after giving birth. Clancy, 32, is said to have killed her children at her home in Duxbury on Tuesday, January 24.
While Lindsay appeared to be a proud mother on Facebook in July 2022, the mom of three shared about struggling with postpartum anxiety after the birth of her latest child.
Last July, she wrote that six weeks after the child's birth, she was feeling 'dialed in' and sought to focus on exercise, nutrition and her mindset, which she claimed 'made all the difference.'
Sources have told CBS Boston that authorities are considering the possibility that Clancy was suffering from postpartum psychosis.
Clancy, a labor and delivery nurse at Massachusetts General Hospital, allegedly killed her daughter, Cora, 5, and her son Dawson, 3, and tried to kill her 8-month-old son.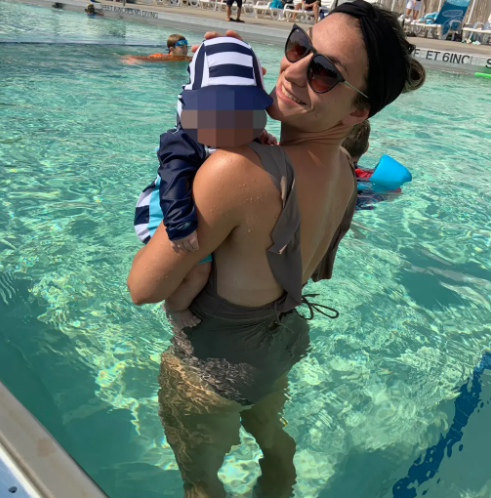 She remains hospitalized after jumping out a second-floor window at her Summer Street home, about 35 miles southeast of Boston, in what authorities said was an attempted suicide.
Lindsay, who is under police custody, will be arraigned once she is released from the hospital on charges including two counts of homicide and three each for strangulation and assault and battery with a deadly weapon, officials said.
Lindsay's husband, Patrick had 'popped out for 25 minutes' to collect a takeout order on Tuesday night – but he returned to find his wife unconscious.
SEE ALSO: Demon Or Postpartum? Kenyan Mum, Joy Michael Shares Her Encounter With 'Demon' Telling Her To Kill Her 8-Months-Old Daughter
Friends of the family now claim that Patrick had started working from home to keep a watchful eye on his wife – who was also in an 'intensive' post-partum depression clinic five days a week.
Firefighters responding to a 911 call from Clancy's husband discovered their three children "unconscious, with obvious signs of trauma," officials said.
Local radio presenter, John DePetro reported that friends of the depressed mother said:
"Her husband was working from home instead of going in to work to be able to try and support her daily while she went to a program 5 days a week for PPD. And in the 25 minutes it took him to pick up takeout, the unthinkable happened."
Cora and Dawson were pronounced dead at a hospital, while the infant boy — who turned 8 months old on Thursday, Jan. 19 — was flown to Boston Children's Hospital, where he remains hospitalized.
"I cannot begin to fathom the pain, the depths of pain the family must be feeling",
said Plymouth District Attorney Timothy Cruz, who did not provide information about a possible motive.
Feelings of depression can be common after childbirth, but on rare occasions, they can lead to full postpartum psychosis.
In this extreme form of PPD, a mother can suffer from severe depression and hallucinations which can lead her to harm herself, her children, or both.
New mothers can often experience anxiety and depression after child birth, but those feelings can intensify and endure into Postpartum Depression (PPD) and Psychosis.
The first stage is often referred to as the 'Baby Blues,' which typically only lasts a few days to two weeks after child birth.
These blues typically cause mild mood swings, anxiety, sadness, irritability, crying, appetite problems and trouble sleeping.
ALSO SEE: Mum, Kelly Clarke Narrates How She Suffered Crippling Postpartum Psychosis To Create Awareness
If those feelings persist, the blues can be diagnosed as PPD, which is linked to chemical, social and psychological changes that take place after having a baby, and can be treated with medication and counseling.
Symptoms of PPD include: severe mood swings, inability to sleep, feelings of hopelessness, severe anxiety and panic attacks, and thoughts of harming yourself or your baby.
PPD can affect 1 in 10 mothers, but if not treated, the condition can worsen and evolve to Post Partum Psychosis.
This serious mental illness often happens within the first three months after child birth and occurs in about one in 1,000 new mothers.
Under Postpartum Psychosis, women can experience hallucinations, delusions, insomnia and paranoia.
In its most extreme form, women with Postpartum Psychosis can make attempts at harming themselves, their children, or both.
PPD is threadedly differently depending on the types of symptoms and severity.
The conditions is typically treated with anti-anxiety or antidepressant medication, psychotherapy and participation in emotional support groups.
Source: The Mayo Clinic