Man Causes A Stir As He Shares The Approach He Took To Punish His Wife For Failing To Make 7a.m Breakfast For His Mom Who Visited 6 Weeks Into Marriage
A young man has caused a stir online as he shares the approach he took after his wife went to the gym at 7 a.m. instead of making breakfast for her mother-in-law.
While sharing snapshots of their Whatsapp conversation, the Twitter user identified as @Lo_morningstar revealed that he felt offended that his wife abandoned his mother in the house while she went to the gym first thing in the morning.
He, however, involved his family and one of his brothers stated that the wife 'now irritates them' and that she is free to try another man.
See the chats below …
READ ALSO: 'If Your Marriage Is Not Up To 5-7Years, Send All Relatives Away From Your House' -Evangelist Gospel Agochukwu Writes To Couples | Gives A List Of Reasons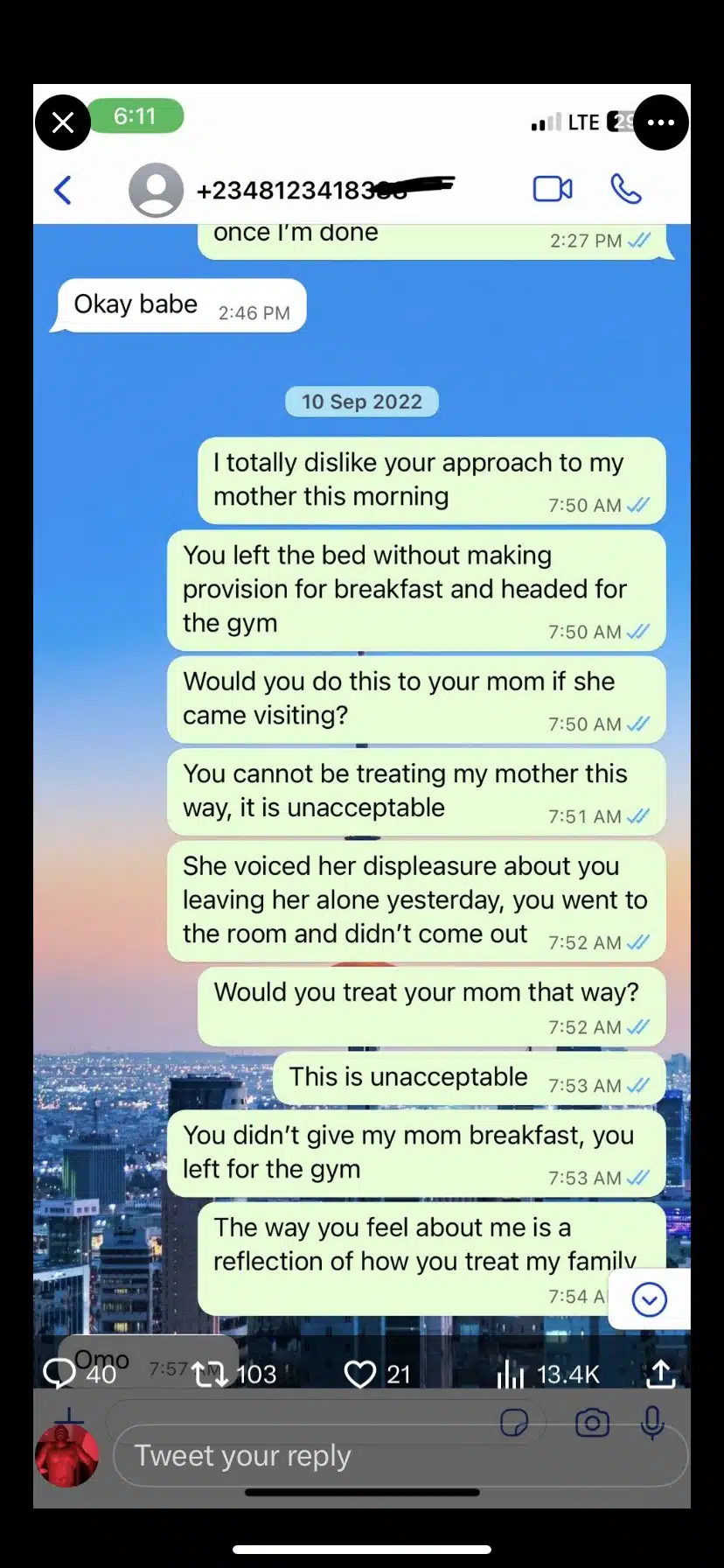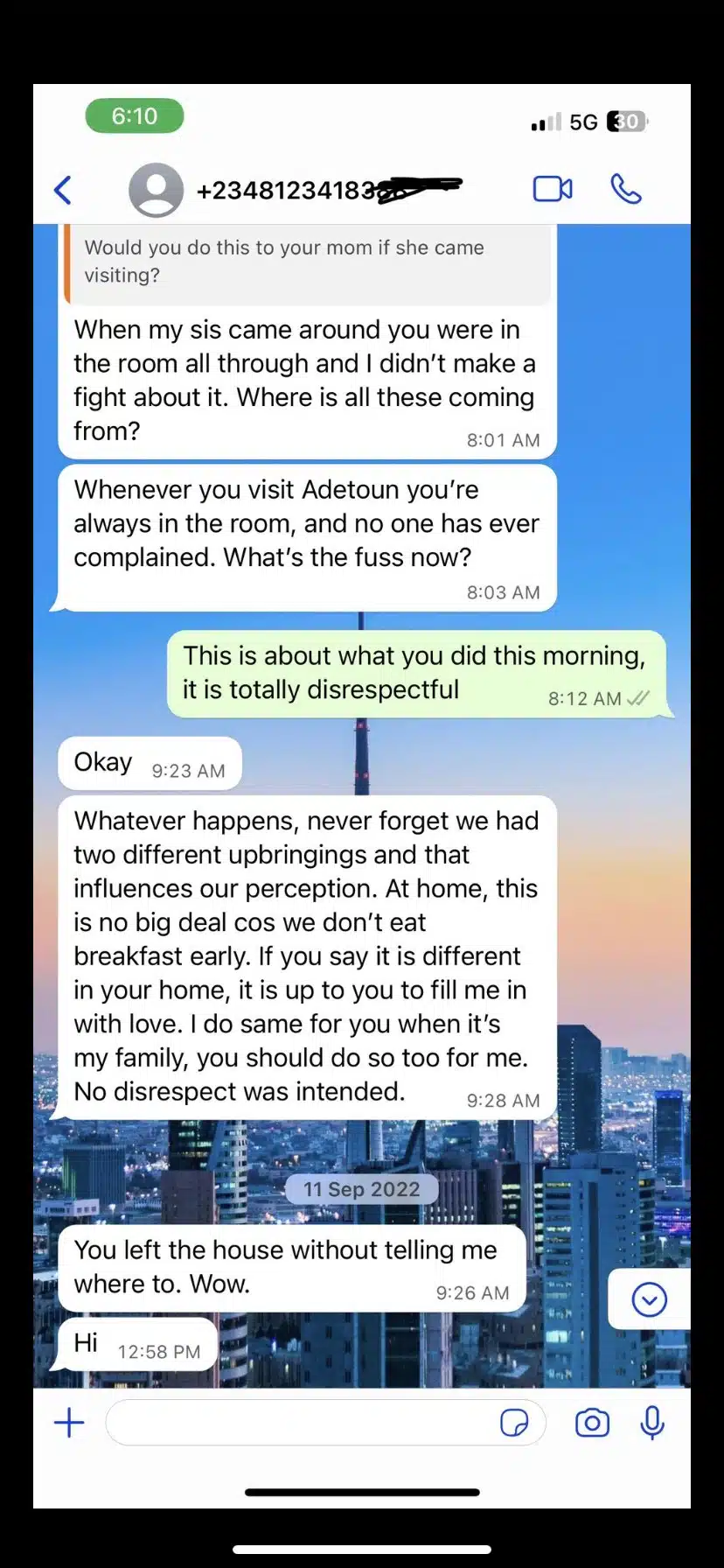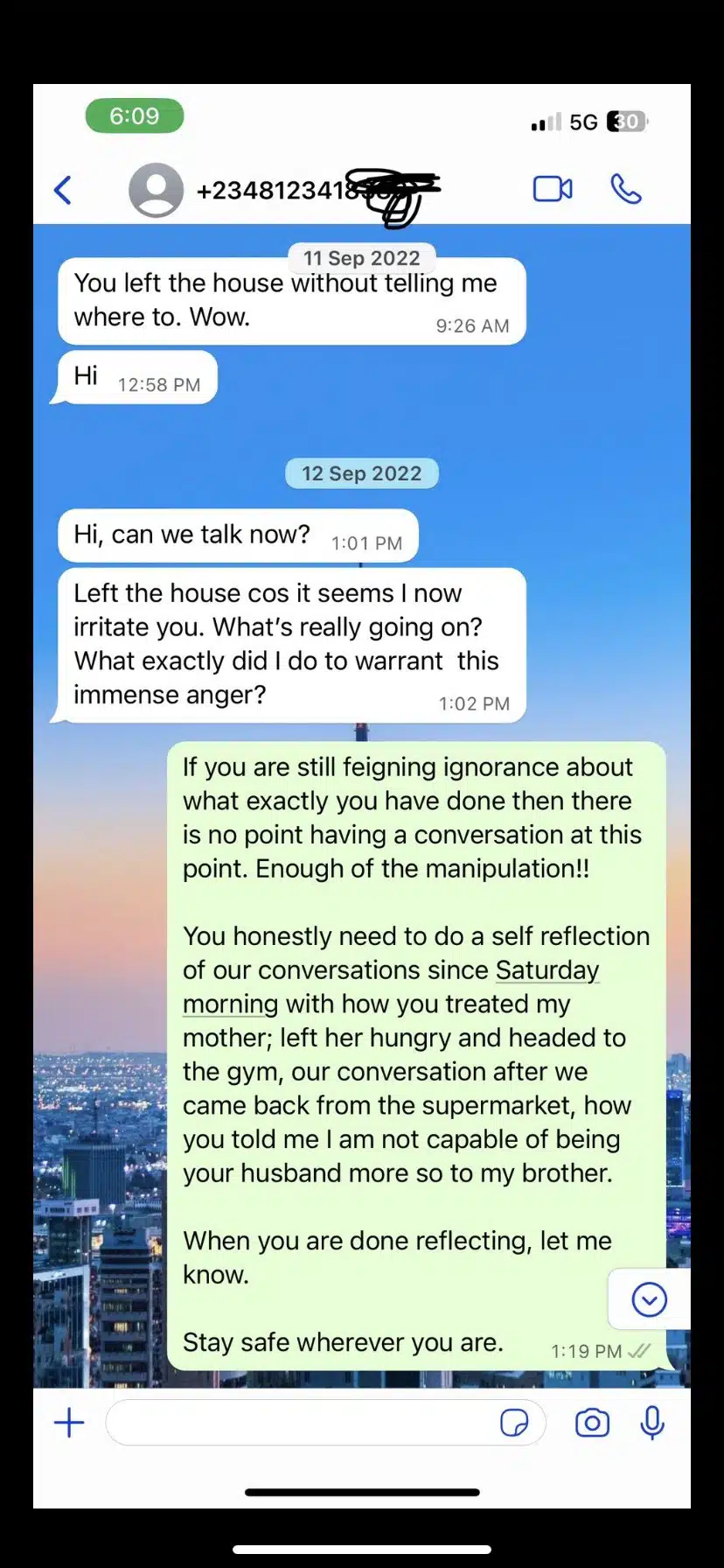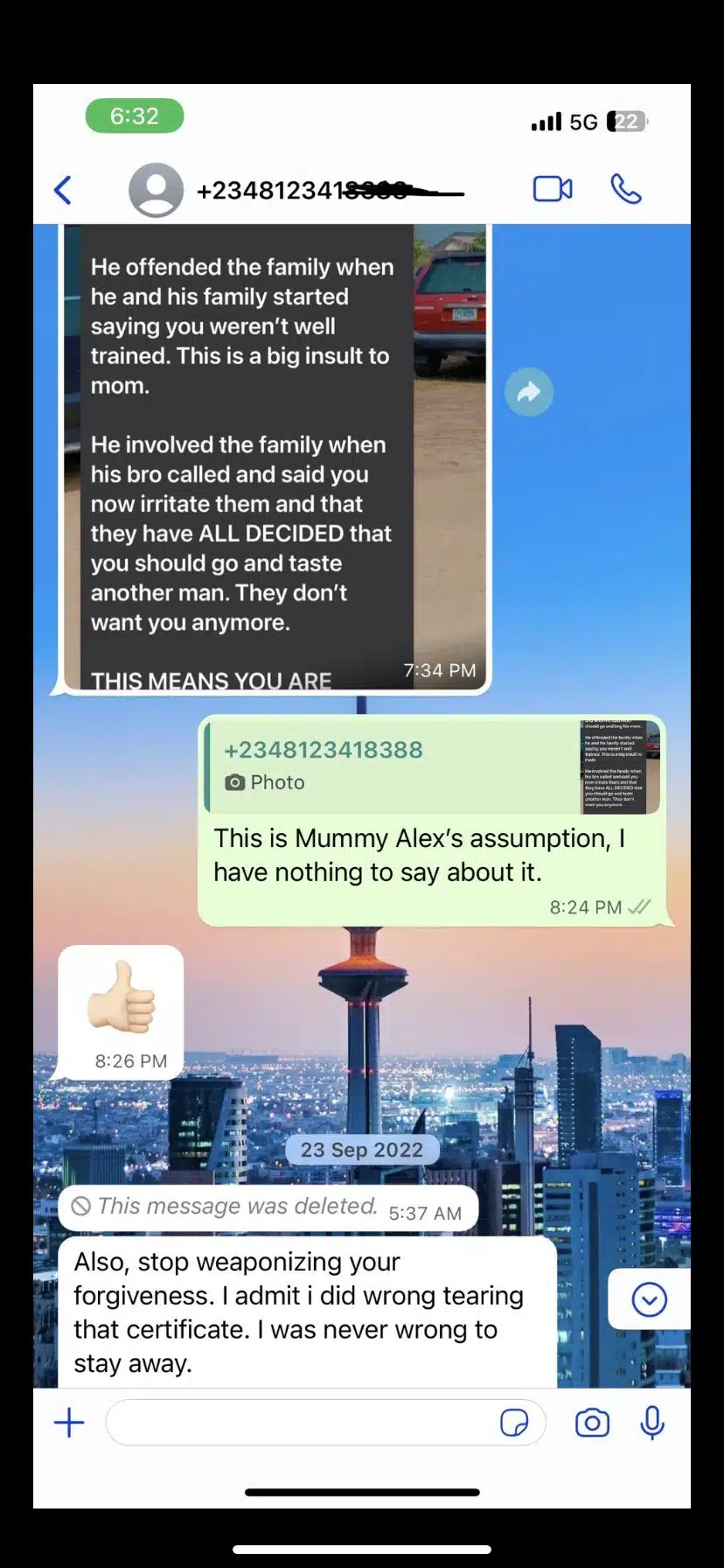 In a follow up tweet, the embittered man recounted how his estranged wife, now his ex-wife tore their marriage certificate to pieces six weeks after they got married because he ignored her for two days.
The dispirited man shared his story with a relationship coach known as John Doe.
In his account, he explained that his marriage with his ex-wife had been plagued with fights and it had got so intense that she had been locked up in a police station after they got into another fight.
He added that the last time he saw her was when she came to pack her load with her boyfriend.
His account reads:
"Agba, 6 weeks into our marriage, my ex-wife who by the way might see this tweet t@re our certificate into pieces because I ignored her for two days. That moment I knew if I took this one abroad she will fish me, people don't understand the wid@@dness of a psy@®otic woman!

She had locked up at Ketu police station for 2 days after we got into a f@ht. The last time I sent my eyes on her was when she came to pack her load with her boyfriend.

The boyfriend is here on Twitter as well. It has been 6 months now that we went separate ways. There is more to this story that I can talk about, it will bring me to tears."