'It Will Be Disastrous For Any Man To Marry An Older Lady' -See If You Agree With Reno Omokri's Viewpoint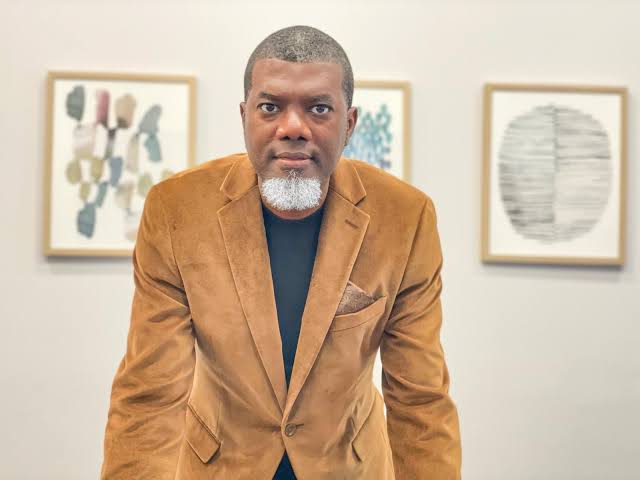 Former Presidential aide, Reno Omokri, has said that it would be disastrous for any man who plans to have a monogamous relationship, to marry a lady older than him.
Taking to the micro-blogging platform X, Reno argued that men maintain their sexual libido well into their 80s and even 90s, whereas women tend to lose their sex drive after menopause.
According to him, if a woman is older than her husband and loses her libido, it may lead the man to cheat with a younger woman.
He added that it is preferable for men to marry a woman who is way younger than them, instead of their age mate or an older woman
In his words:
READ ALSO: Study Gives Reasons Why Young Women Should Avoid Significantly Older Men At All Costs
"If you are a man with a healthy libido, it is risky to marry a woman who is of the same age as you. It is also risky, but less so, to marry a woman who is just a few years younger than you. However, IF you plan on a monogamous marriage, then it will be disastrous to marry a lady who is older than you.

If you both agree that you can be polygamous, then it is not a problem. You say you are in love? Listen, love cannot control your libido. You, as a man will retain your libido into your eighties and possibly nineties if God spares your life. But women do not retain theirs that long.

I do not think it is fair. But gender libido imbalance is a fact of life. So, if you marry a woman who is your age mate or older than you, and she loses her libido after menopause, but you retain yours, what are you going to do? Start disturbing Unilag girls?

That is why there should be a healthy age gap between husband and wife for a viable marriage."
ALSO READ: "I'm 3 years older than him. It was love that really endured" – Wife of Ondo State Governor-elect, Betty Akeredolu Reveals