Abandoned By Mum At Age One, Father's Betrayal And More: Veteran Actor, Charles Inojie Narrates Sad Story Of His Upbringing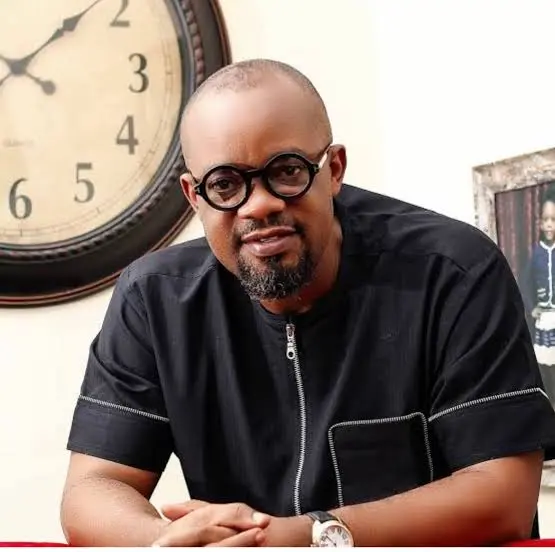 Nigerian actor, Charles Inojie has shared the sad story of how his mother abandoned him when he was just a year old and how his father never catered for him because of his step mum.
In an interview with Chude Jideonwo, the 52-year-old dad disclosed that his parents got separated and his mum left him behind with his father when he was just one.
According to Inojie, he grew up feeding on the breast milk of his grandmother. The talented entertainer said his father met another woman who told him to choose between her and his child.
The comic actor said his father couldn't leave the woman who was satisfying him sexually for a boy who he wasn't sure would amount to anything in life. He said years after, he received a call from an Uncle of his who facilitated a meeting between him and his mum.
He said he got to the house and when he walked in, he saw a woman crying. Inojie said his Uncle told him that the woman crying was his mum.
The movie icon said he immediately told the Uncle that he was happy seeing her but he would not be going to hug her or cry with her, apparently because they do not have such emotional attachment.
He also recounted how he went to meet his father to ask for financial assistance to go to the university, but his step-mum told his father that Charles would have to wait for her child to grow up for them to go to University together.
SEE ALSO: See Unconventional Way Actor Charles Inojie Proposed to His Wife
In his words:
"When I wanted to go to the University, I became back to the house to tell him I have gotten admission. The woman began to laugh, faced my Dad and told him 'If this one has to go the University, he will wait for my own child to grow so they will go together', that is a child I an older than with 18 to 20 years."
The thespian said his mum died at 58 and had 16 children all together. He said years later when he went to meet his father for blessings as he was about to start working, his father didn't want to see him because he was ashamed he had abandoned him all these years.
He said:
"I met him and we sat for close to thirty minutes, nobody talked. I was crying, he was crying. I said 'I have to start going but that I am now out of school. My first work, they said Papa must pray for his child'.

I bought a drink and put N5000 in an envelop and asked that he prays for me and he said he wasn't going to touch it and that his conscience will not let him having not contributed a dime."
ALSO SEE: Celebrity Stylist, Ifan Michael Gets Emotional As He Narrates How His Parents Separation Led To His Sexual Abuse At Age 10
Inojie said his father's friend then advised him to pray for his son as he came on his own accord. He said that was when his father asked him to kneel and he prayed for him.
I was not ready for how emotional this became.

Charles Inojie is one of Nollywood's greats – as an actor, as a director, as a comic. He has made us laugh too many times to remember.

But where did all of that come from? A life of pain.

First his parents' marriage crashed.… pic.twitter.com/lBUwX8bMyU

— Chude Jideonwo (@Chude) November 10, 2023