NLC At War With Federal Govt │ Threatens Total Shutdown of Economy Over New Fuel Price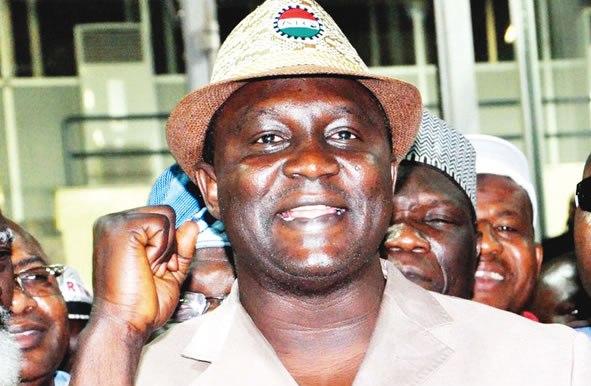 The Nigeria Labour Congress has reacted violently to the decision of the Federal Government to remove the fuel subsidy and increasing the fuel price without consultation with labour indicating that the government did not have any regard for workers.
According to reports, the Nigeria Labour Congress, NLC, on Saturday issued a 96-hour ultimatum to the federal government to rescind the deregulation of the downstream sector of the petroleum industry and revert to the old petrol price of N86.50 per litre or face a total shutdown of the economy from Wednesday.
NLC President, Ayuba Wabba, (pictured above) said if the government failed to listen to their demand by midnight Tuesday, workers would have no option than to go on an indefinite strike.
On the other hand, the National Executive Councils of the Petroleum and Natural Gas Senior Staff Association of Nigeria, PENGASSAN, and National Union of Petroleum and Natural Gas Workers, NUPENG, on Friday resolved to support the government.
The NLC president also said the ultimatum to government was the collective resolution of the NECs of the various affiliate unions and civil society groups.
Ayuba therefore advised Nigerians to stock sufficient food items at home for their use as they don't know yet how long the protest would last.