PENGASSAN Strike: Fuel Depots May Run Dry In Two Days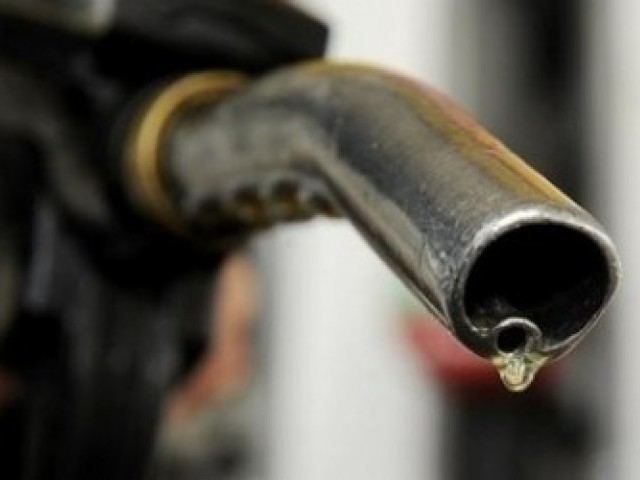 The crisis of the Petroleum and Natural Gas Senior Staff Association of Nigeria, PENGASSAN  may affect the supply of fuel in Nigeria thereby ushering in another round of scarcity and inflated prices in fuel.
According to reports from Punch, it has been revealed that most depots in Apapa, Lagos will run dry if the industrial strike action continues beyond Wednesday, 13th of July, 2016.
Following the beginning of the strike on Thursday, loading at Apapa depots, where many marketers get petroleum products to other states, has been reduced due to the absence of workers of the Petroleum Equalisation Fund Board, PEF.
Today, 11th of July, the Federal Government had said it would meet with the leadership of PENGASSAN in a bid to resolve the problem.
According to a source who is an official of an independent marketing company in Lagos, "Terminal owners can only load what is in their tanks, but they cannot receive any product now from vessels. If they finish what is in their tanks now and bring in any vessel, the Department of Petroleum Resources is not going to certify it for discharge. They do a lot of tests on any product that comes to Apapa.
"That is how it is going to affect the supply in Lagos if the strike lingers on. Depots in Apapa should finish their stock on or before Wednesday. I don't see any depot that will still have stock after Wednesday in Apapa."
Speaking with the Chairman of the Trade Union Congress, Rivers State chapter, Mr Chika Onuegbu, who said  fuel distribution was the smallest bit of what would go wrong as a result of the PENGASSAN strike.
Onuegbu said: "I think the main impact will be this week when production facilities, export terminals and gas supply to power plants will be shut down.
"It will affect the government's revenue significantly. I pray we don't get to that extent because the economy is already in a bad shape.
"That is why the government should act fast and engage the union to resolve the issues."
The Nigerian National Petroleum Corporation on Friday cautioned members of the public against embarking on any form of panic purchase of petroleum products in anticipation of fuel scarcity due to the ongoing strike.