'Fresh Out of Prison' Femi Fani Kayode Reunites With Wife Precious And Son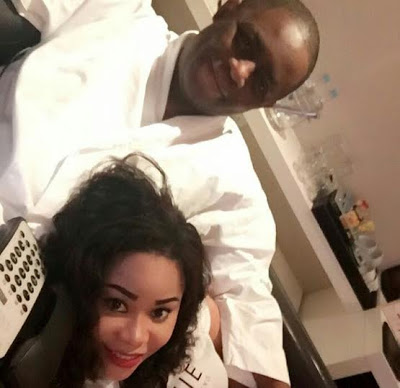 After spending 67 days in detention for a multi-million naira corruption trial before a Federal High Court in Abuja, the former Minister of Aviation, Femi Fani-Kayode aka FFK has been released from prison after meeting his bail conditions.
After his release, the influential politician came out swinging on Friday night in his Abuja home, sharing photos and revealing his experiences in detention.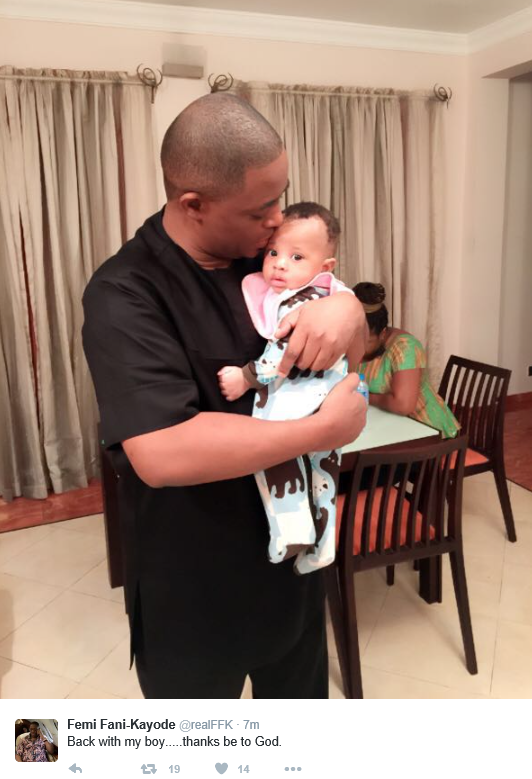 "This was the worst experience of my life but God was with me all the way. I suffered immeasurably but I count it all as joy. I am innocent of all charges and I look forward to defending myself vigorously in court.
"I give thanks to God that I am free after 67 days in detention. I thank my wife, lawyers, children and friends for all their support," he said.
His wife, Precious also took to social media to celebrate her hubby's return by sharing a photo of them together at home and captioned the snap:
"Guess who is home. God is faithful and gracious. A huge thank you to everyone that prayed for and with me during these trying times. Only God can pay back your every kindness… #grateful #happywoman"
Photo credit: Twitter/Instagram