"Do it at the right time" Banky W Advises Singles Not To Be Pressured Into Marriage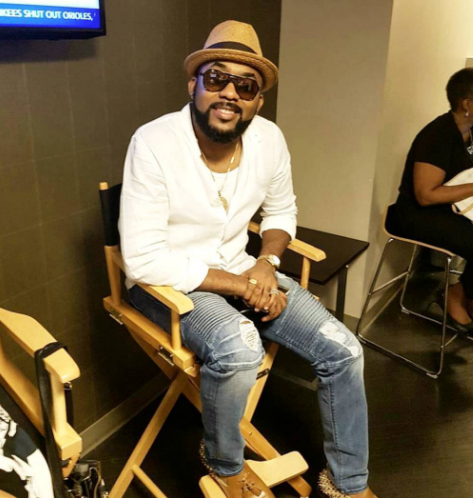 RnB singer turned rapper, Olubankole Wellington, popularly known as Banky W, has advised singles not to be pressured into getting married. The EME boss gave this advice on Snapchat a couple of days ago. He said,
Single people, the same people who are putting pressure on you to marry will be the same talking about you and mocking you if the marriage does not work out. Don't rush for anybody. Do it at the right time for you with the right person for you and everything will hopefully work out, by God's grace.
READ ALSO: "Last man standing'' Banky W Pens Open Letter To Single Men & Women
He also responded to female fans who sent him messages, claiming they have been having revelations that he is their husband.
See the messages below …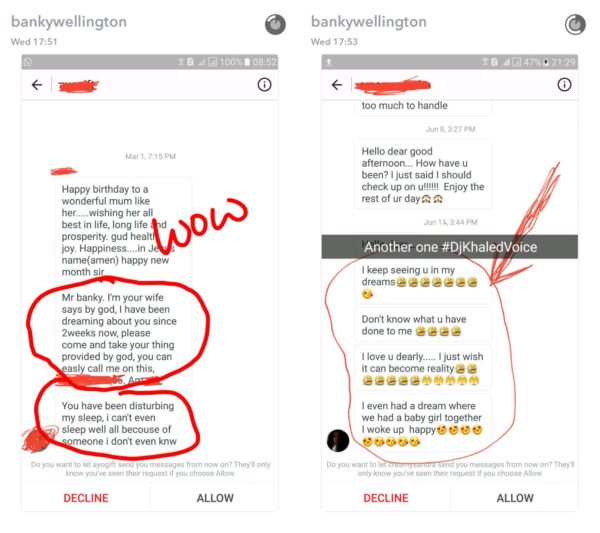 His response was, "If God tells you that somebody is your husband or wife, then let God tell that person too. Don't be the person to speak for God, let God speak for himself. Recently I've been getting of lot of people saying 'God said You're my husband, God said I'm your wife'.. It's a lie. Because God told me nothing about you. God needs to tell me himself."
Photo credit: Banky W/Instagram