Pink Shares Adorable Photo of Herself Breastfeeding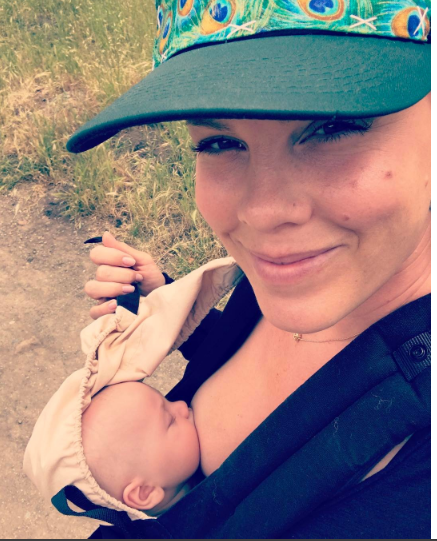 Rock star Pink recently shared a heartwarming photo of herself feeding her little guy as she was taking a hike. The "Just Give Me a Reason" shared the picture as she hashtagged it #normalizebreastfeedingyo while 3-month-old son, Jameson Moon, suckled away.
"Hiking makes us thirsty!"#happybaby #hotpocket #normalizebreastfeedingyo #arewethereyet."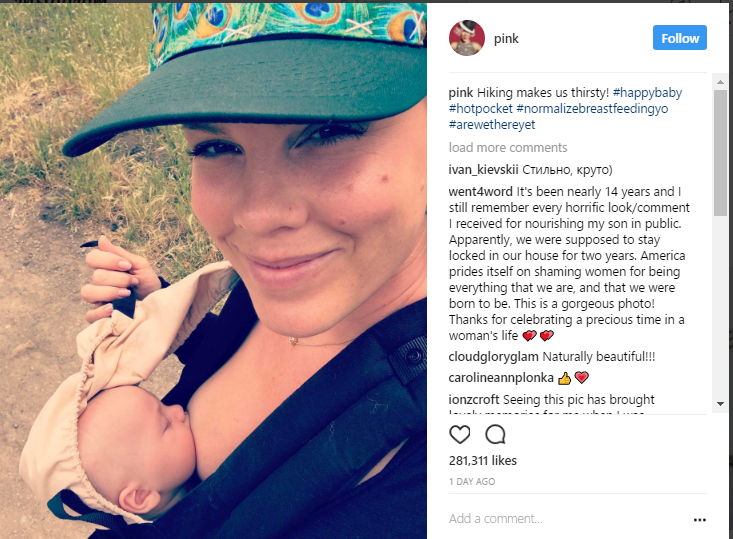 This isn't the first time the singer has posted a photo of herself breastfeeding her newborn son. In late February, Pink shared a snapshot of herself with her daughter, Willow Sage, 5, cuddling with her and her brother.
"I was dead – I came alive. I was tears – I became laughter. Love's wealth arrived, And I became everlasting fortune."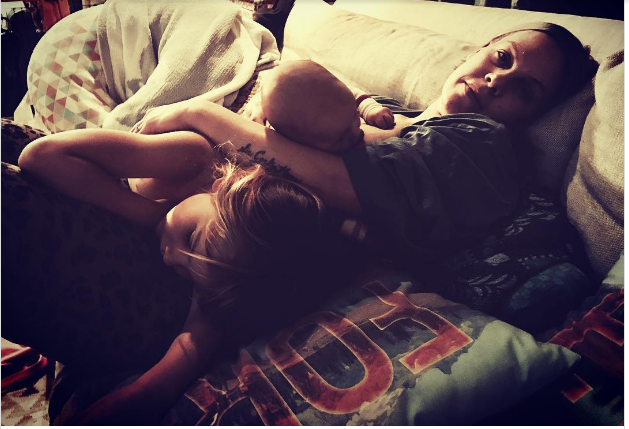 The 37-year-old singer welcomed her second child with hubby, Carey Hart, in December 2016 (read here).
Photo Credit: Instagram