Plastic Surgeon Warns Women about Hazards of Getting Butt Enhancement Procedure like Kim Kardashian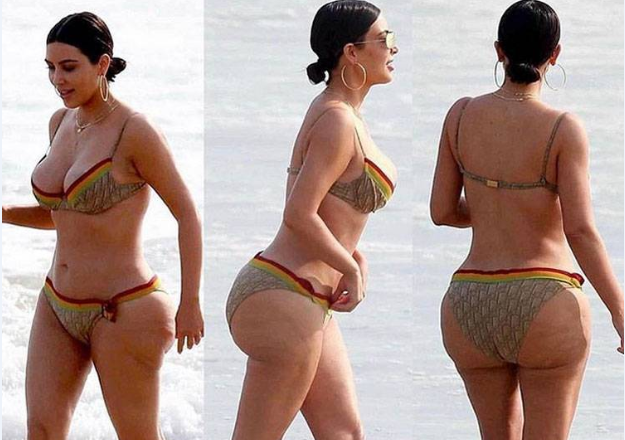 American reality television personality and mother of two, Kim Kadashian has gone too far with her surgeries, a popular plastic surgeon, Doctor Aaron-Rollins reveals.
Dr Rollins, who is believed to have worked on 36-year-old Kim revealed this after un-airbrushed bikini photos of her famous bum emerged online. He said that the pictures should serve as a warning to other women considering the so-called 'Brazilian butt-lift'.
READ ALSO: Kim Kardashian Reveals She is Willing to Defy Doctor's Orders About Having Another Baby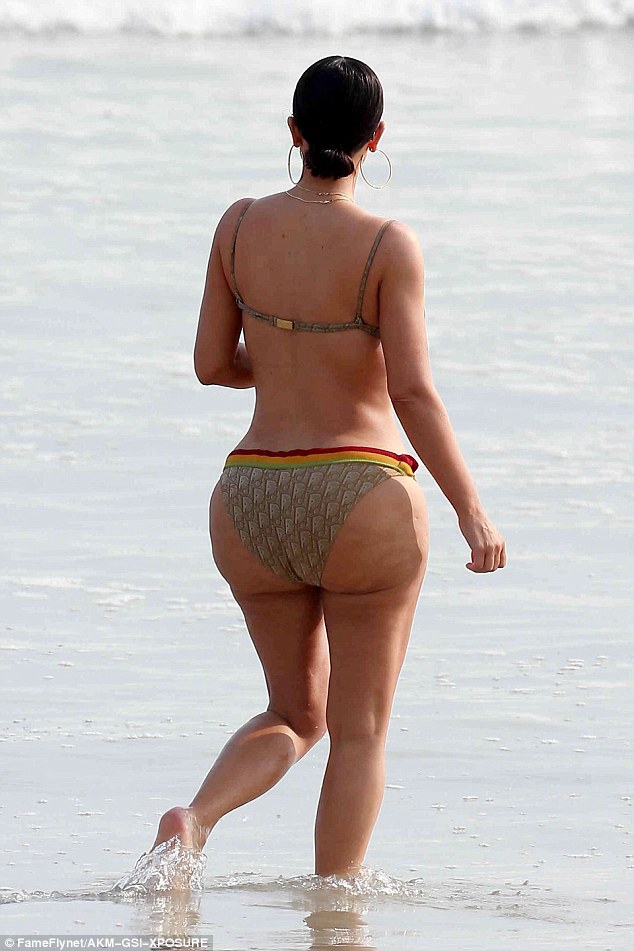 "Let Kim serve as a lesson to anyone who wants to make a body part bigger. If they have cellulite there before the procedure, then it will be there afterwards, too. People need to think about that or it will look bad like Kim's."
Speaking to Mailonline, Dr. Rollins said Kim's back side is "very big, maybe too big", even though she has never admitted that her bum is surgically enhanced, The Sun reports.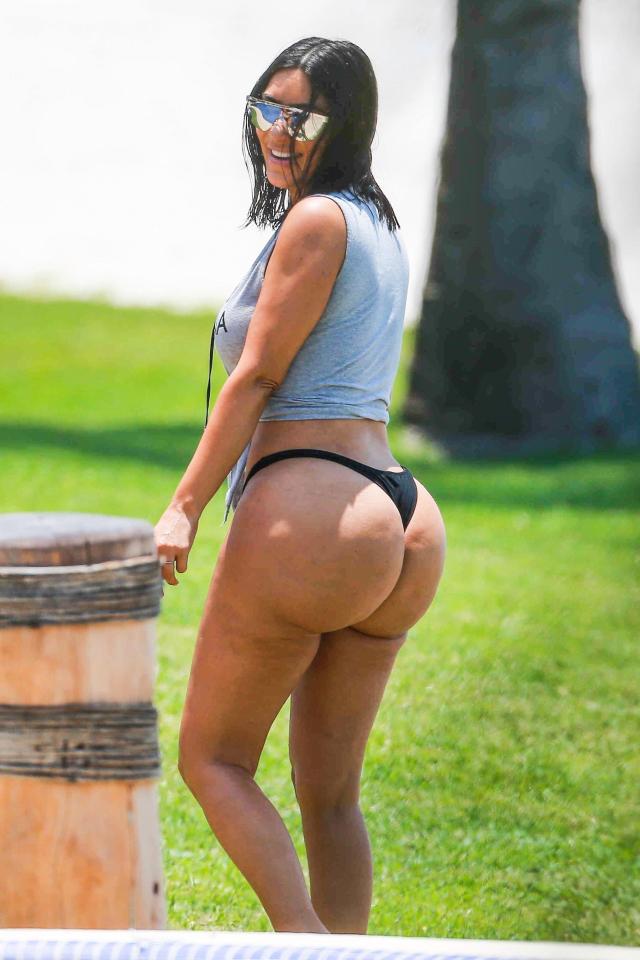 He explained how in his opinion, Kim came about her voluptuous figure and why it's no longer looking as perfect as before, adding that it will never go back to looking as great as before and Kim's only option is to keep photo-shopping her photos.
"Fat was taken from her waist and put into her bottom. But it's transferring problem fat to another area. Problem fat is problem fat wherever it is. It grows in the same way as it would in the place it was taken from.

Kim has had two children, she has put on weight and then lost it, then gained it again and lost it again. It's like blowing up a balloon and then letting the air out – there are ripples. No wonder it looks like that. She has everything going against her and there is nothing she can do about it – apart from get the airbrush out."
Explaining further, he said that Kim has now lost her place as woman who had the best buttocks every woman wanted to get and Kylie Jenner's butt is now what every woman who comes to get a plastic surgery ask for.
"When people come in now, they ask for a 'Kylie'. She's younger, and her weight hasn't gone up and down like Kim's."
Kylie is Kim's younger sister.
Meanwhile, Kim has lost more than 100,000 Instagram followers since the photos from her holiday in Mexico emerged this week, sparking a media storm.
Photo credit: FlameFlynet/AKM/Xposure