700 Indian Brides Given Wooden Bats to Fight Off Abusive Husbands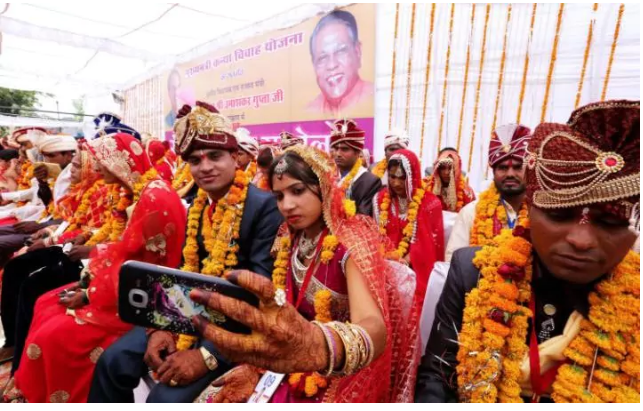 In the Indian state of Madhya Pradesh, 700 brides at a mass wedding were presented with wooden bats as wedding gifts, and told to use them as weapons should their husbands ever become abusive or violently drunk. The paddles are normally used for getting dirt out of clothes in traditional laundry style, but those given out to the brides were stamped with pink and blue messages saying "a gift to keep drunks in check" and "police won't say anything". They were presented to the women by Gopal Bhargava, the minister of social justice and rural development.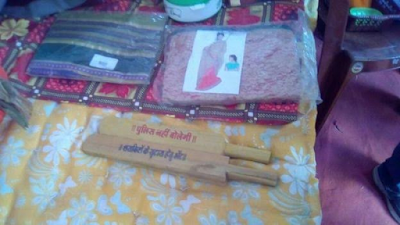 "If your husband or any other member of family comes home drunk, treat him with it," he told the new brides.
Telegraph.uk reports that the minister has ordered nearly 10,000 bats for distribution to newlywed women. He explained that the purpose was to help rural women protect themselves as concerns over alcoholism and domestic abuse mount in India.
"Women say whenever their husbands get drunk they become violent. Their savings are taken away and splurged on liquor, There is no intent to provoke women or instigate them to violence but the bat is to prevent violence," he told newsmen.
According to reports, crimes against women increased 34% between 2012 and 2015 according to the National Crime Records Bureau, with cruelty by husbands and relatives the most commonly reported offence. Gopal said he got the idea for the wedding presents when a woman asked him whether beating her husband with a wooden plank will get him to stop drinking.
Reports also state that the government has taken steps to either ban or restrict the sale of alcohol in a bid to curb alcohol-fuelled violence.
Photo Credit: Telegraph