Meet Nigerians Who Recieved The 2017 Queen's Young Leaders Award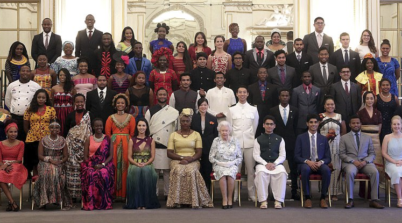 Bukola Bolarinwa and Nasir Yammama, who were last year selected as one of the 2017 Queen's Young Leaders were presented with the award on Thursday.
According to Daily Mail, Bukola Bolarinwa was born with Sickle Cell Disease, and after observing the chronic shortage of blood faced by people living with Sickle Cell who need regular transfusions, she joined the Sickle Cell Aid Foundation in 2010 to help raise awareness about the importance of giving blood.
Bukola began a monthly campaign drive in partnership with the National Blood Transfusion Service to try to ensure a regular supply of donated blood, and to help combat cultural fears about giving blood.
In 2015, She set up an online blood donation register which asks young people to register to donate blood in emergency situations. During its first year, the register has gained more than 1,000 prospective donors and, through the use of social media and text messaging, linked over 500 donors with patients in urgent need of blood. Bukola is currently working to recruit 5,000 people as registered blood donors by December 2017.
READ ALSO:Nigerian Girl Makes History By Winning 12 Out Of 15 Medical School Awards In Ghana
Nasir Yammama is harnessing the power of simple, low-cost technologies to help local farmers produce more crops and increase their sales. He is the founder of the social enterprise Verdant Agritech Ltd, which he started in 2015 by teaching 50 farmers how to use low-cost mobile phones to access market and weather information, management skills and financial services.
Currently in collaboration with Oxfam and GIZ, Verdant is supporting 25,000 farmers through a mobile platform which makes smallholders more visible to the markets, and provides agricultural data for improved food production. Nasir's vision is to transform agriculture in Nigeria and enable farmers to double or triple their yields.
We are definitely proud of these two, keep up the good work.
See more photos from the Queen's Young Leaders Award ceremony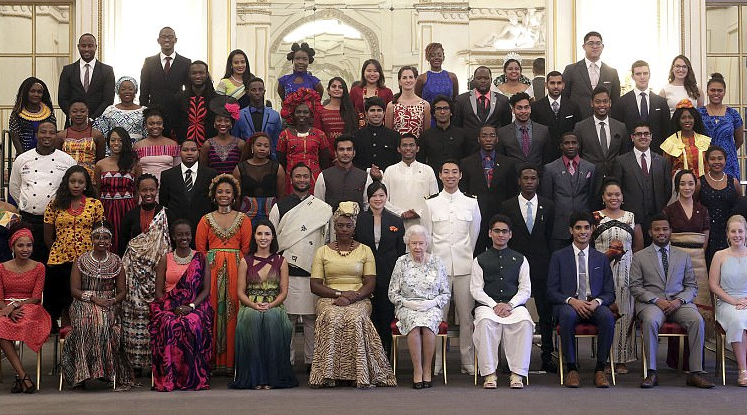 Nigeria's Bukola Bolarinwa Arriving: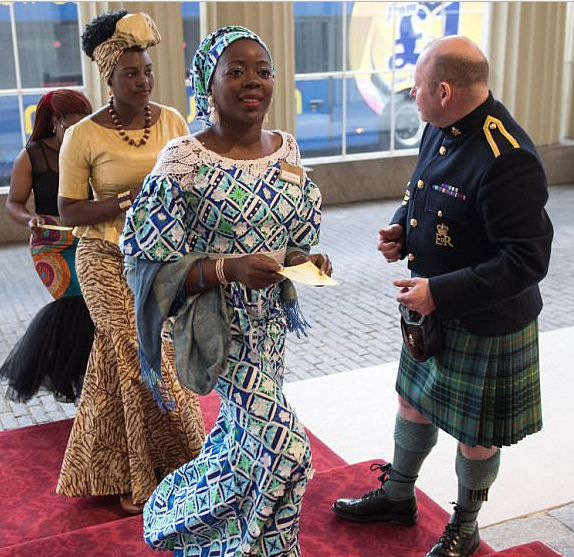 Photo of Nasir Yammama receiving his award below: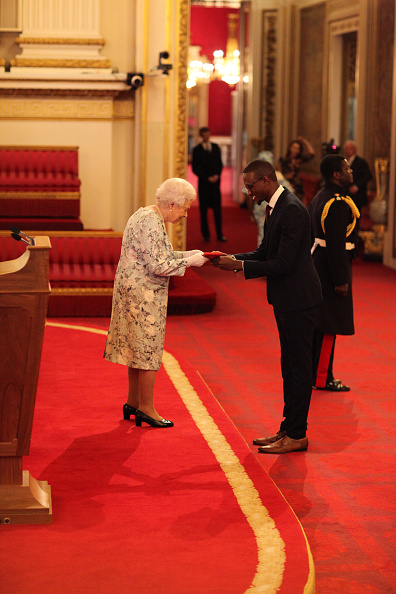 Photo of Bukola Bolarinwa recieving her award below: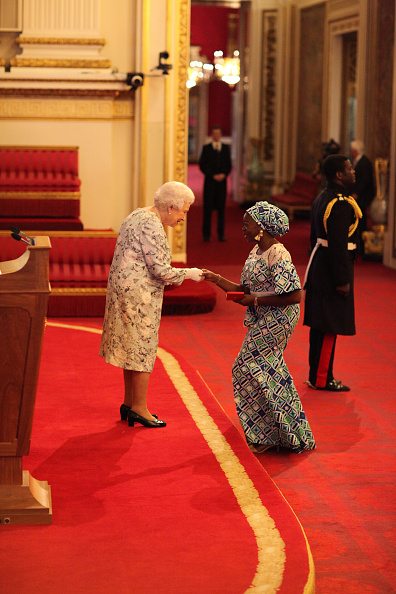 Photo credit: Dailymail