Mel B and Stephen Belafonte Divorce Update: Couple's Finances Allegedly in Bad Shape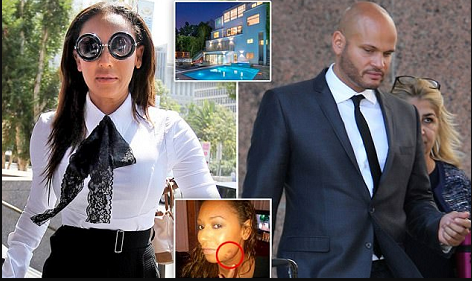 Mel B and Stephen Belafonte's divorce saga seems to be neverending.
New reports reveal that Mel B has just £961 in one of her company's bank accounts due to her extravagant lifestyle. Her financial situation was made public in the courts this week as it was revealed her multi-million fortune has been wiped out.
The former couple who were married for ten years, are battling over money and custody of their children. Mel's appearance in court was a confident one as she strode into the downtown LA court building in black pants, white shirt, lace tie and a pair of trendy black shades.
READ ALSO:UPDATE on Mel B Divorce Drama: Estranged Husband Stephen Belafonte Demands Spousal Support
According to The Sun,Grace Jamra, the lawyer representing Mel B's estranged husband, Belafonte said:
"She wiped out all her Spice Girls' money, approximately £50 million if not more."
This may be surprising as Mel owns 20% of Spice girls Limited which was valued at £100, 987 as at August 31, 2016. Her fellow band mates own the remainder.
She was revealed to be making between £147,000 and £150, 000 a month – which some may say is a paltry sum for a woman of her star status. Belafonte claims his income is zero and is asking for backdated wages of about £90, 000, an estimated £1, 729 in perks, around £54, 000 in spousal support and more than £150, 000 to pay for his ongoing legal costs.
Belafonte's lawyer asked Judge Lawrence Riff to order the sale of the couple's Los Angeles home if necessary. Their home is currently on the market for just £6 million.