Omoni Oboli Goes Motivational With Her Post on Depression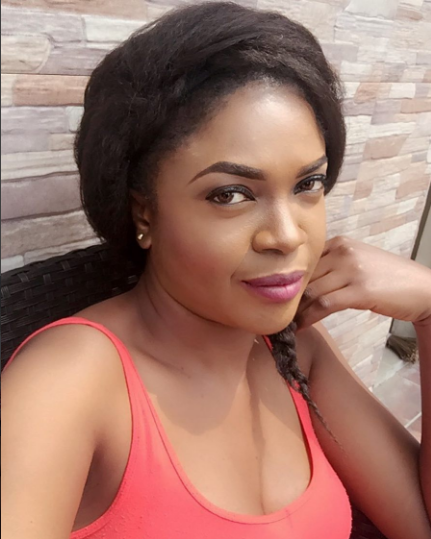 Omoni Oboli who has been on our radar lately for showing off her sons' cooking skills and urging other mums to following in her path never runs out of motivating and inspiring people. In yet another motivational post, the alluring mother of three has taken it upon her self to enlighten her fans about depression with the aim to help reduce the its damages.
She took to Instagram to render these exonerating words:
"Most people have chronic depression for various reasons. Depression is a very complex issue but it's very real and society doesn't help in anyway. People don't always get the help they need especially celebrities because people judge you when you seek professional help. People immediately judge you as mentally ill when you come out and say you are depressed.

The same is possibly true for everyone. You are afraid to be labeled but unfortunately, depression has resulted in an epidemic of suicides. There's an increase in suicides and suicide attempts. The world and social media don't cut you any slack. People tell you to 'go and hug transformer'. In other words, 'kill yourself'.
READ ALSO:Omoni Oboli Finds Solace in God After Dad's Death | Read Her Touching Notes
Most times depressed people look at death as an exit. They can't bear to live life anymore. You feel you'll finally be free and rid of all the sadness and that can be quite appealing.

But I'm here to let you know that you don't want to kill yourself. Your life is too precious. Everyone has a God given will to live. Listen to it. The truth is your life doesn't belong to you so it's not yours to take. Think about the pain you'll cause the people you leave behind. Cry out to the God who gave you life and let him show you the way
READ ALSO:Omoni Oboli Thanks Husband in Emotional Note on Domestic Violence
You have worth! You're not an accident. Your life has meaning.
There is hope. When there is life, there is hope. You have a bright future ahead of you even if you can't see it now.
Help is available. Depression grows in isolation. Speak up, reach out for support. You can tell those closest to you or a professional counselor. Whatever you do, don't kill your self!

www.needgod.com

Call a suicide prevention center wherever you live.
Do we have suicide prevention hotlines in Nigeria? If you know any, pls drop it in the comments.
READ ALSO:Omoni Oboli Lends Her Voice To The Black Lives Matter Movement
Pls guys, call your friends and loved ones, reach out to people. Behind that smile might be someone battling depression. Be kind. Stop cyber bullying. It doesn't take anything from you to say a kind word to someone.
God bless us all as we try to be better and do better. #AlwaysRememberThatILoveYou???? #OmoniOboli
PS: Feel free to repost this. You might be saving a life ???????????? #Depression #Suicide#SaveALife."
Photo credit: Instagram