"I don't know if I keep my home intact…" Omoni Oboli On Career & Family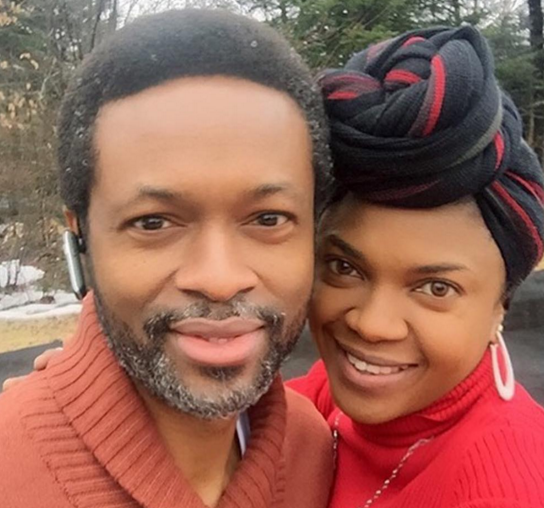 Having being married to Nnamdi Oboli for 17 years, Nollywood's sensational actress and producer, Omoni Oboli is in a good position to give advice on marriage. Here she tells us how her home is kept intact.
The beautiful mother of three handsome boys has been on our radar for showing off her son's culinary skills in a bid to inspire her fans to also domestic their sons.
In an interview with Punch, while speaking about her career, she revealed her job has been keeping her away from her family a lot and how she has been able to manage without breaking a bone.
Revealing that her marriage to Nnamdi has been great. She said God has been good by giving her someone who supports and loves her dearly.
She said:
READ ALSO:Read Omoni Oboli's Moving Tribute to her Dad as he is Set to be Buried Today
"I don't know if I keep my home intact; I believe God does that for me. There are many women who do the right things and show up at every time for their husbands and still get the short end of the stick.
"So I don't take credit for it. I have my moments and he does too, but somehow it has never tipped the scale and that's because God made it possible."
READ ALSO:Omoni Oboli Addresses Negative Feedback She Got After Sharing Photo of her Son Cooking
She continues,
"Nevertheless, I believe that when you understand that you're both different individuals who have become one, then you can try to weather any storm, knowing that if you don't, both of you will have a dreadful life in that marriage.
"Enjoy it and seek for the things that make for peace because life is too short to waste it fighting. I have an understanding husband who knows what my job entails and I don't disrespect him.
READ ALSO:Omoni Oboli Goes Motivational With Her Post on Depression
"So we assume responsibilities to fill up the gaps that the other is lacking. My career keeps me away from my family often, but with love and understanding, family and career have never been at war in my home."
Her marriage to Nnamdi will be 17years in October.
Photo credit: Instagram