Baby Girl Smoking a Cigarette with Help from Dad | Photos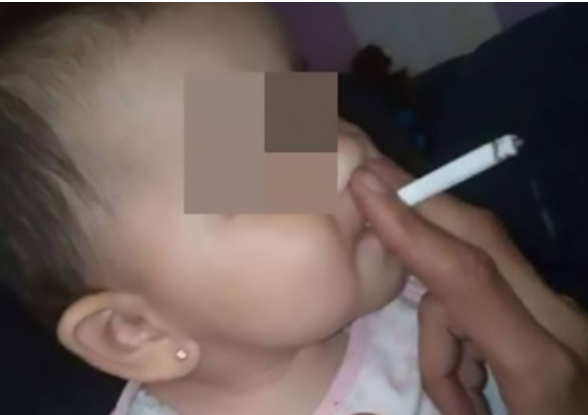 A very disturbing picture has emerged of a baby girl who is said to be part of a family of Roma nationality who live in Lom, Bulgaria, appearing to smoke a cigarette apparently helped by her dad.
The offending picture emerged on a man's social media platform where more pictures of children smoking could be seen. The disturbing photo shows a lit cigarette placed in the little girl's mouth while being held in place by a man, reported to be her dad.
READ ALSO: Young Mother Causes Serious Outrage After Breastfeeding Her Tender Baby While Smoking Bong
According to Daily Mirror, he image was shared on social media users where it sparked outrage among online audiences. It was reportedly posted by her dad who wrote that the girl "feels loved."
However, it was later removed from the man's social media account but people soon spotted more pictures of children 'smoking' on his profile.
READ ALSO: Few Weeks After Giving Birth, Davido's Second Baby Mama Spotted Smoking Shisha – PHOTOS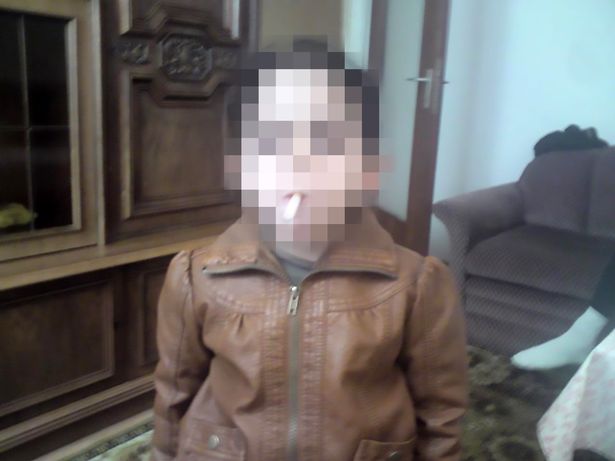 In another picture, a little boy stands proudly in a leather jacket while holding a cigarette in his mouth while another shows the same boy posing with a cigarette held in his mouth, sat on the knee of a woman who is also smoking.
READ ALSO; Awkward Moment Omawumi Storms Off TV Interview After Being Asked, "How Does A Role Model Keep Her Drinking & Smoking Habits Away From Her Kids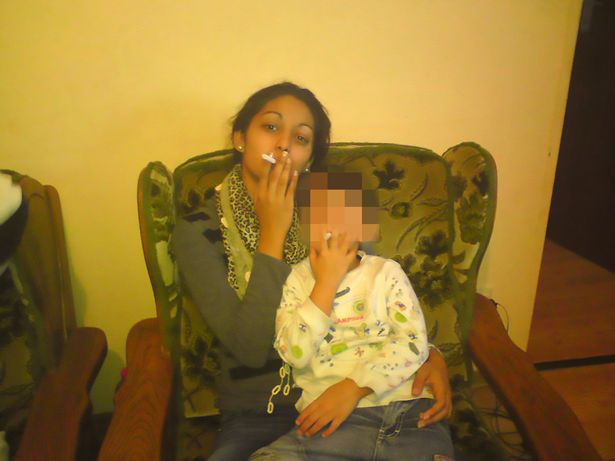 READ ALSO: See Rapper, RHQ's Dilemma After Posting Smoking Video With Baby Online
It is not known whether the woman is the boy's mother or not.
See reactions from online audiences…
A user, identified as Vaneta, wrote: "Please help me! Where do I report this? This is not normal!"
Another, named Mara, added: "OMG! Poor children!"
READ ALSO: Video of Little Girl Smoking Shisha Sparks Outrage on Social Media
While Vanco commented:
"They should not be parents."
And Sofi quipped:
"Some are desperate to have children, and these people use them as toys, polluting them."
Sadly, neither the man or any other individuals in the pictures have been identified.
Photo credit: CEN