Singer Pink Dedicates Powerful VMAs Speech on Body Image to Her Daughter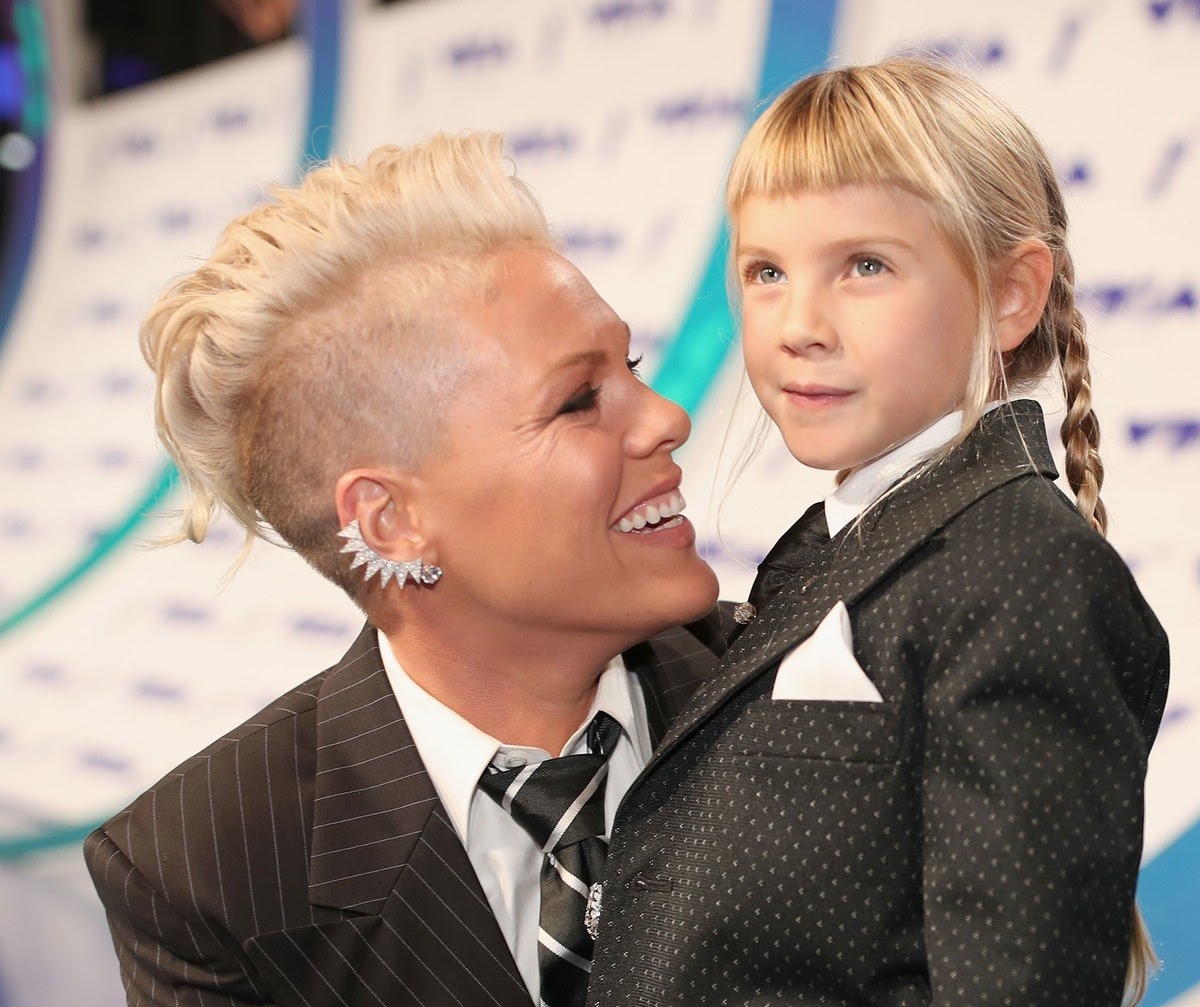 Award winning singer Pink accepted the Michael Jackson Video Vanguard Award yesterday at 2017 MTV Video Music Awards.
Previous winners include The Beatles, David Bowie, Kanye West, Beyoncé, and most recently, Rihanna.
She was awarded for her inimitable impact on music, pop culture, and philanthropy.
Pink, Carey Hart and their daughter, Willow, stepped out in adorable matching looks at the 2017 MTV Video Music Awards on Sunday, August 27.
READ ALSO: Mariah Carey Admits Struggle with Low Self-Esteem & Body Insecurities
The singer used her acceptance speech as an opportunity to speak candidly about body image and self-love, recalling a conversation she had with her 6-year-old daughter, Willow Sage Hart. Pink said,
"Recently I was driving my daughter to school, and she said to me, out of the blue, 'I'm the ugliest girl I know. I look like a boy with long hair."
Shocked at what her daughter said, she came back to Willow with a PowerPoint presentation spotlighting gender-bending icons, such as Prince, Annie Lenox, and Freddie Mercury, explaining to her that,
"They live their truth, are probably made fun of everyday of their life, and carry on, and wave their flag, and inspire the rest of us."
READ ALSO: Actress Keke Palmer's Candid Thoughts on Social Media Pressure, Body Confidence | Calls out Kardashians
Underlining the fact that she herself doesn't fit society's narrow feminine ideals and has been criticized throughout her career for being too masculine, Pink posed four powerful, patriarchy-smashing questions.
"I said to her, 'Do you see me growing my hair?' She said, 'No, mama.' 'Do you see me changing my body?' 'No, mama.' 'Do you see me changing the way I present myself to the world?' 'No, mama.' 'Do you see me selling out arenas all over the world?' 'Yes, mama.'"
Not that's how its done mothers.
READ ALSO: 8 Ways To Help Your Child Develop A Positive Body Image
A mother is the first role model a child sees, so we need to be aware and comport ourselves in a way that we teach our children the right values in life.
Very Nice Pink!