More Details Emerge on Why Ooni of Ife and Olori Wuraola Split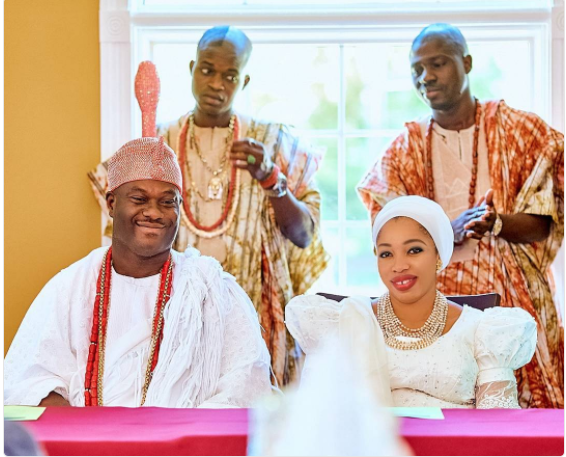 Following the confirmation that Ooni of Ife, Adeyeye Enitan Ogunwusi Ojaja II's marriage to former Olori Wuraola has crashed, more details have emerged as to what led to the sudden split of the barely two year old union.
Recall that yesterday, Wuraola Zaynab released an official statement via Instagram confirming her marriage to the reigning Ooni of Ife has crashed (read here).
Though she didn't reveal what led to their split. However, new reports claim Wuraola was not the chosen queen but the Ooni allegedly bribed his way with some priests to have Wuraola chosen.
Read according to Kemi Ashefon;
"That the royal marriage which was solemnized on March 12, 2016 crashed irretrievably would not come as a surprise to priests and priestesses in the ancient town of Ile Ife.

When former Olori Wuraola Ogunwusi dropped the name Wuraola, declared she was done with the Ooni of Ife, Oba Enitan Adeyeye Ogunwusi, and reverted to being addressed as Queen Zaynab-Otiti Obanor, it sent shocks down the spine of many.

But not the gods of the land.
READ ALSO: REVEALED! What Led to the Crash of Ooni of Ife's 17-Month-Old Marriage to Olori Wuraola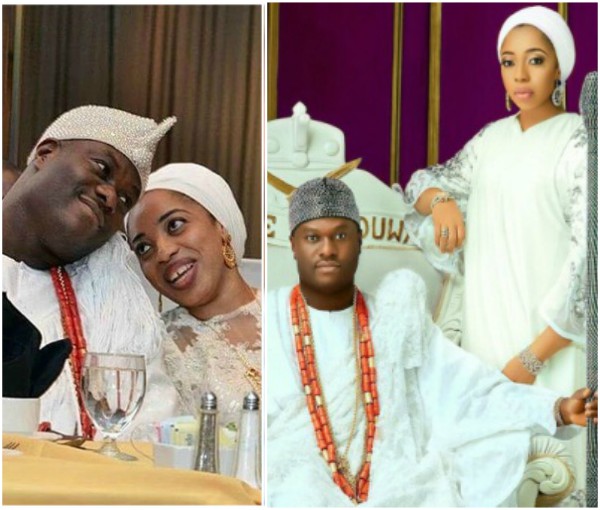 Though Oba Adeyeye declared in 2016 when he took Wuraola for a wife that she was the choice of the gods, findings have shown that the gods are not to blame.

There are said to be 201 gods in the ancient town, which is reputed to be the cradle of Yorubaland

The first marriage of the Ooni to Adebukola nee Bombata was troubled before he was installed king but they had to patch things up for the coronation.

It later crumbled, she left the palace and headed for London.

Then, the need for a new queen arose and the king was said to have presented three names of his then girlfriends—Adediwura Adeyemi, Sonia Obahon and another lady.

The king was said to have given Sonia the name Wuraola.

"But he (Ooni) was warned by many not to marry Sonia. She was said to have been married to a Lebanese businessman who was resident in Dubai and had kids. He was adamant and must have allegedly bribed his way with some priests to have the name Wuraola chosen.

Even if you bribe human beings, can you bribe the gods? It's a sacrilege for any woman to walk out of the palace. It's a slap on tradition. A slap on the throne," said a source close to the palace.

So, the oracle chose the name Wuraola and dropped others.

In her official statement, she made it known to all and sundry that she is no longer Olori Wuraola (the name came from her former husband, Ooni of Ife) when she signed with her new name, Queen Zaynab-Otiti Obanor.

What can the gods do in this matter now?"
READ ALSO: Ooni of Ife Finally Speaks on Split from Olori Wuraola Zaynab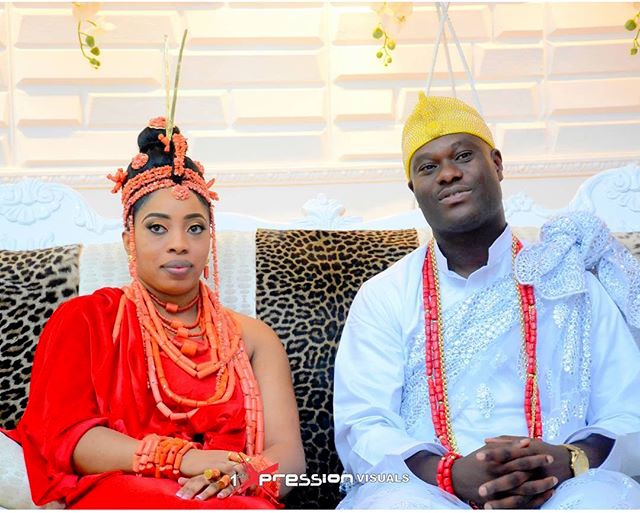 On Why There Would Not Be Any Reconciliation between the Ooni and Wuraola, Ashefon added;
"Now that its been established by the former queen of Ile-Ife, Olori Wuraola (now addressed as Her Highness, Zaynab Otiti Obanor Otiti) that she is done with the King and the palace, there seems to be no hopes of reconciliation.

The Olori had released a statement stating her decision to move on and close that chapter of her life."
READ ALSO: Ooni of Ife's Wife Queen Wuraola Finally Opens Up on Rumoured Infidelity & Marriage Crisis
Dismissing allegations of infidelity on her part or any form of infertility, the queen said,
"There is absolutely no truth to the media circulated lies of infidelity and infertility—on my end. What I can confirm, is that the Ooni and I are no more."
Photo credit: XpressionVisuals/Instagram