INCREDIBLE! 7 Months Pregnant Pole Dancer Performs Gravity Defying Tricks (Pictures)
Charlotte Robertson Wiltshire, who is heavily pregnant with her first child has proven that she can still hold herself upside down on a pole.
According to Sun News, Charlotte, who is 7 months pregnant explained: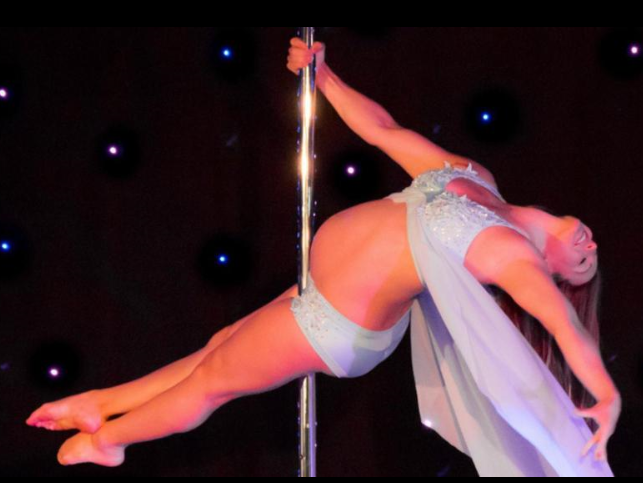 "When I found out I was pregnant, my first thought was to protect my unborn baby. I knew I wanted to carry on with pole, but that I'd have to adapt.

It's only recently that my bump has started to get in the way."
READ ALSO: You'd Never Guess Fitness Addict Sarah Stage Is 8 Months Pregnant – See Photo
The fitness expert, who is expecting a baby with her partner Luke, 34, a personal trainer, has always been into fitness, competing in gymnastics at an elite level when she was a young child.
Six years ago she decided to try out pole-dancing to expand her repertoire, and was instantly hooked. She quickly studied to become a qualified instructor and began competing nationally.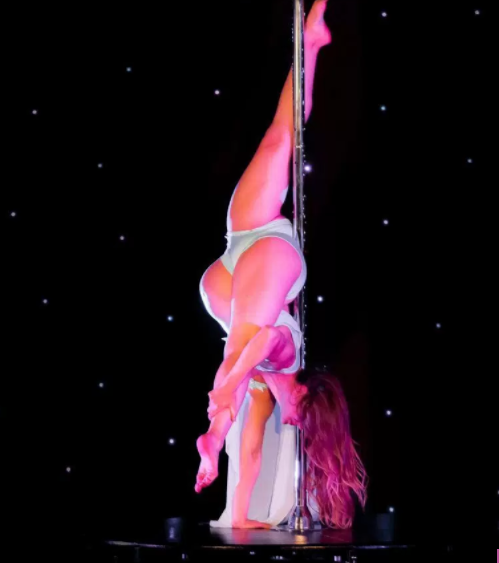 READ ALSO: 10 Things You Must Do For A Healthy Pregnancy
Interestingly, Charlotte now leads workshops all over the world and has even been crowned UK Elite Pole Champion.
"Pole dancing allows me to get back to my gymnastic roots and I find it really fulfilling, for both my competitive and training needs. I can stay fit in a way I enjoy. It's fun, creative and always challenging."
Earlier this year, Charlotte discovered she was six weeks pregnant and up until 12 weeks, she continued her pole work-outs as normal.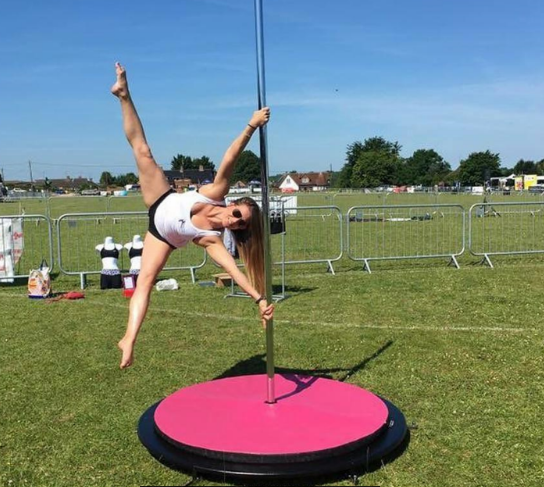 One day she went for her routine scans, and the doctors told her they would need to conduct further investigations to determine whether her unborn child had Down's syndrome.
As she waited for the results, Charlotte rested – before receiving the all clear two weeks later, at which point she decided to get back on the pole.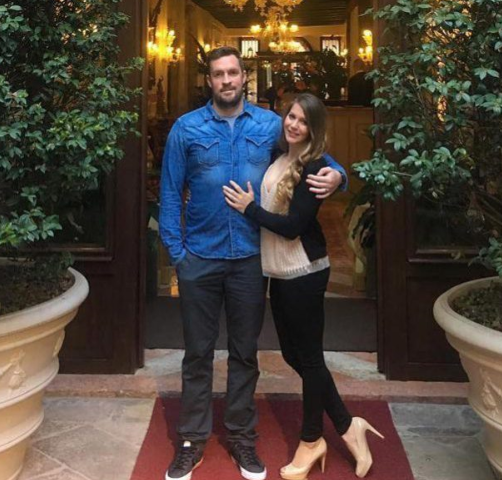 "I was very careful. Nothing exercise-wise will harm the baby, so the tests were nothing to do with that," she said.

"My midwives have been very supportive, and my doctors' general consensus is that, because I did pole before, it's fine to continue. I've been listening to my body and would never do anything uncomfortable.

With pregnancy, everyone is individual. I can still do things that other people can't, and vice versa.

For example, I stopped running at 20 weeks, but I know other people who've managed to keep it up the whole way through their pregnancies."
Charlotte felt so energised that she even decided to perform at a pole event when she was 5 months pregnant, taking to the stage in front of about 200 people.
"I was still able to do a lot of the same tricks as before, but obviously less intensely. At 24 weeks, things got a lot more challenging, so I wound it down even more," she said.

"Mentally, though, I think it's really important to keep the fitness up. It helps with energy levels and I've read it even helps with labour – I'll tell you in 10 weeks if that's true though."
While the expectant mum has not received any negative reactions, she is aware that working out during pregnancy is a hotly debated issue.
READ ALSO: Serena Williams Speaks on Why She Wants an Epidural and Thinks She Won't Be a Good Mum
"It's all about what's relative and works for you. If someone came to one of my classes pregnant who'd never done pole before, I'd tell them not to.

It's easy to look at someone like me doing what I do on the pole and to wonder if I should be doing it pregnant, but I'd never do anything uncomfortable."
Photo credit: PA Real Life