Why "Vagina Tightening Is Very Dangerous"- Medical Director, Prof Sunday Adeoye Warns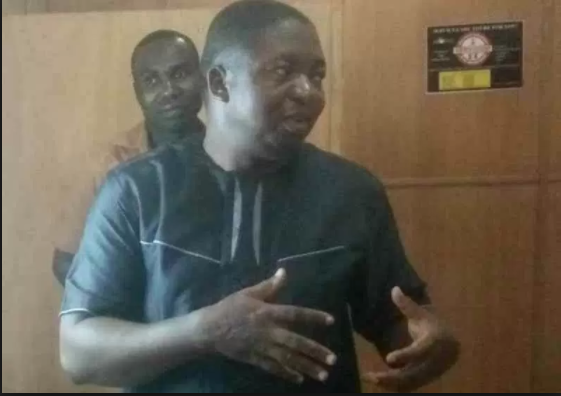 The Medical Director, National Obstetric Fistula Centre, Abakaliki, Professor Sunday Adeoye, has warned women to stop putting foreign materials in their vagina in order to tighten it.
He also warned against the use of local herbs like Alum to tighten their private parts as it could lead to serious consequences.
Speaking in an interview with The Independent, the seasoned obstetrician and gynaecologist gave insight on Vesico Vaginal Fistula (VVF) which affects many women today causing them discomfort in their private parts.
READ ALSO: More Labor & Birth Terms Every Woman Should Know
VVF is an abnormal fistulous tract extending between the bladder (or vesico) and the vagina that allows the continuous involuntary discharge of urine into the vaginal vault.
According to researchers, between 120, 000 and 150, 000 Nigerian women and girls out of the two million worldwide live with the despicable disease caused by prolonged obstructed labour.
READ ALSO: Teenage Girl Shares Sad Story of How She Contracted HIV & VVF in Hands of Boko Haram
"We have seen some that put different kinds of substances such as herbs, Alum among other dangerous chemicals to tighten the vagina, but it ends up burning the vagina, giving them VVF and blocking the vagina following the occurrence of fibrosis.

The fibrosis leaves scares on the v*gina and the extent of the damage might be mild, moderate or severe depending on the extent of corrosion produced by the chemical inside the vagina.
So, my advice is simple, there is no need introducing such chemicals inside your v*gina to tighten it, because the outcome may be worse than what you bargained for."
According to him, the recommended approach to tighten the vagina is to visit plastic surgeons.
"There are plastic surgeons that do that, just like you have surgeons who do breast enhancement," he advised.
Adeoye also said that VVF surgeries in his centre are completely free, including the ureteric and sling operations for women.
"After women with VVF are repaired, some of them cannot control the urine even when the fistula has been closed and what we want is a woman who is dry, not just closing the fistula.
Closing the fistula is one thing, but making the woman dry is another thing, so that's why we have to incorporate some of these sling procedures into what we do so that the woman could be dry. All the treatments are free," Adeoye revealed.