See Shocking Conversation a Man Found Hidden in His Wife's Phone | Photos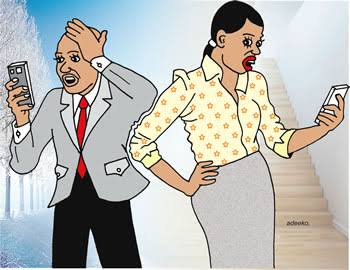 Relationship expert and blogger Joro Olumofin shared screen shot images of a married woman's conversation with another man that were sent to him by her husband.
According to the sender, he wanted Joro to show it to the world so Nigerians  would be aware of what marriage is today as he could not contain the ache in his heart.
Revealing that his wife had recently been acting strange, the sender disclosed that she had been denying him sex and avoiding all necessary domestic chore.
This made him suspicious and led to him seizing and checking her mobile phone. Just as he suspected, she had been cheating.
READ ALSO: Relationship Expert, Joro Olumofin Speaks on 8 Things Men Should Do To Make Their Marriage Work
See screenshots below: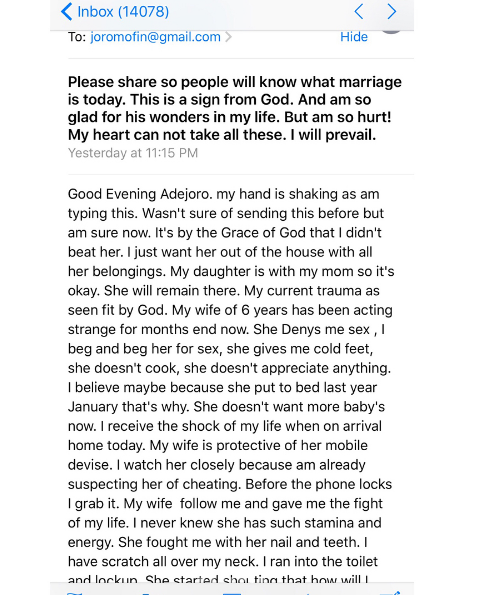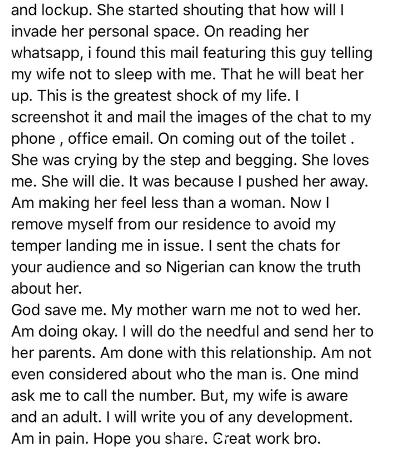 The conversations show that the woman's accomplice was aware she was married, as she always talked about her husband to him.
The accomplice even suggested to the woman not to be with her husband intimately. This shows the level to which their relationship has gone. So disrespectful!
READ ALSO: Relationship Expert, Joro Olumofin Tells Why Newly Married Women Cut Off Their Single Friends
The heartbroken husband revealed that he was done with his wife and had sent their child to stay with his own mother, and even though this hurt him, he would get over it soon.
More screen shots below: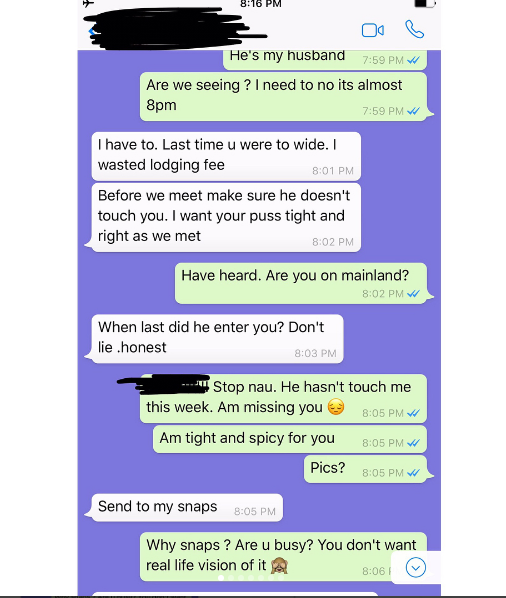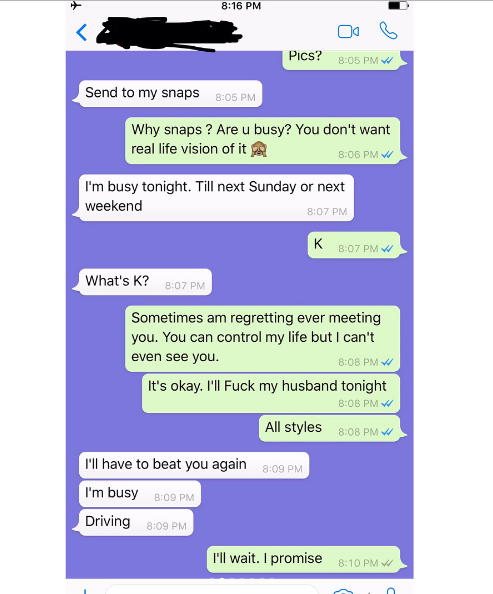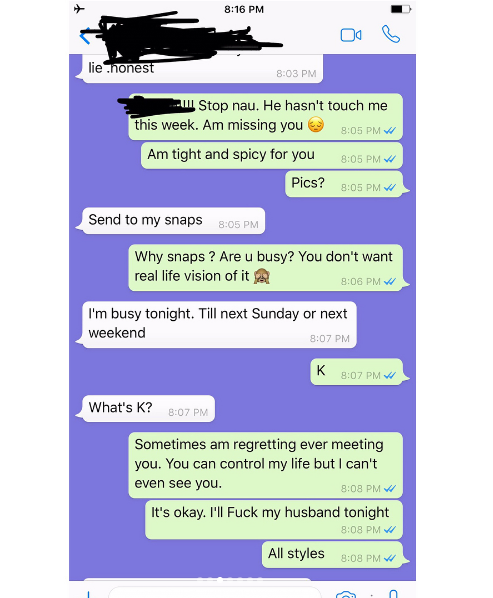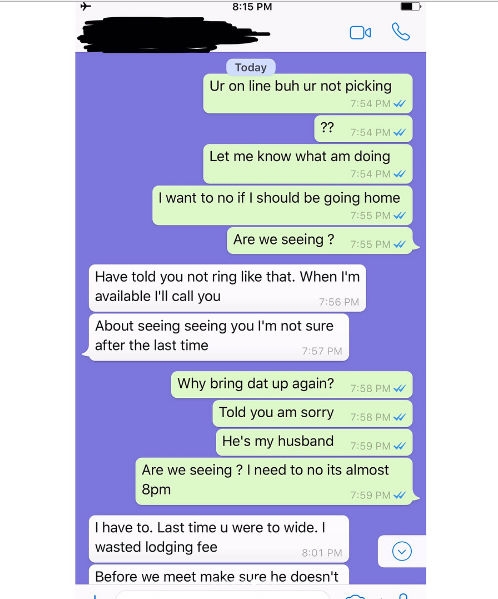 Anytime a story about infidelity comes up, the man is often the offender while the woman the victim of pain.
READ ALSO:Scorned 'Side Chic' Exposes Married Lover to Wife
Unfortunately in this case, the woman is a proud offender. Whatever made her turn her back on her husband, we might never know.
What do you have to say about this – should he work on his marriage or let go? Drop your comments.
Photo credit: Instagram