"Society Needs to Take Action" | Read Omoye's Domestic Violence Experience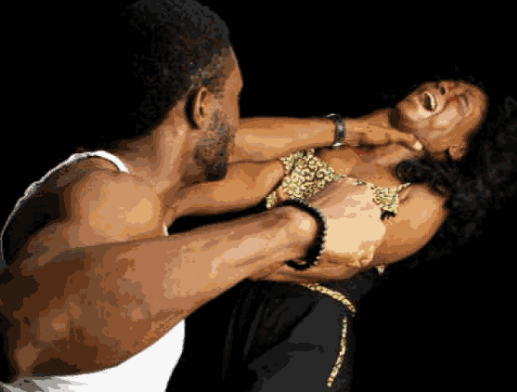 There are times we hear about women being battered by their husbands and assume she triggered him to do so. However, domestic violence should never be condoned and should a source of concern to all and sundry. Omoye's story is another sad case of domestic violence as told by her friend on Twitter.
A Twitter user who goes by the name 'Man like Tasha' shared a story of her long time friend she referred to as Omoye who was domestically violated by her husband and father of her child.
https://twitter.com/Girlish_lava_/status/912353148588756992
According to Tasha, She'd known Omoye for a long time and envied her because of her outstanding qualities but that good nature did not stop her from experiencing domestic abuse.
"THREAD! As a lady, I always thought domestic violence was fictional until I heard the story of Omoye, my secondary school mate. Kindly RT. I decided to share this story so we can all be more aware that these things happen.

There is an urgent need for the society to take action. I have known Omoye for almost 15 years now, pretty brilliant chick that had guys falling head over heels for her.

Lowkey I envied her, but then you know what they say, if you can not beat them, join them. After secondary school we all parted ways. Long story short, I ran into her recently.

I couldn't recognize the beauty queen anymore till she called out to me. One Thursday afternoon, I finally got around to calling her and I invited her to my place the next Saturday. . . ."
To cut the long story short she described how she ran into Omoye recently, and while they reminisced on the past to catch up on old times, the young lady broke into tears.
READ ALSO: "Domestic Violence is Spirit Destroying" Joke Silva Tackles Abuse and Seperation in Marriages
Omoye in tears narrated how she fell pregnant and dropped out of university to take care of her kid. The baby daddy stayed in school and got a great job after graduation. And not too longer after, he started abusing her physically. He saw nothing good in her.
READ ALSO: Tonto Dike & Mercy Aigbe Advice Parents on Effects of Domestic Violence on Children
One time he beat her so badly that she ended up unconscious and admitted in hospital. She lost their second baby. Now she lives in fright and recovery has been hard and painful for her.
Read full story in images below: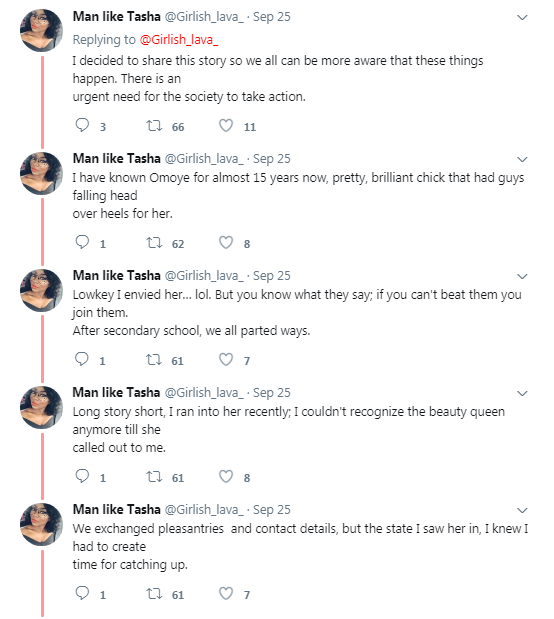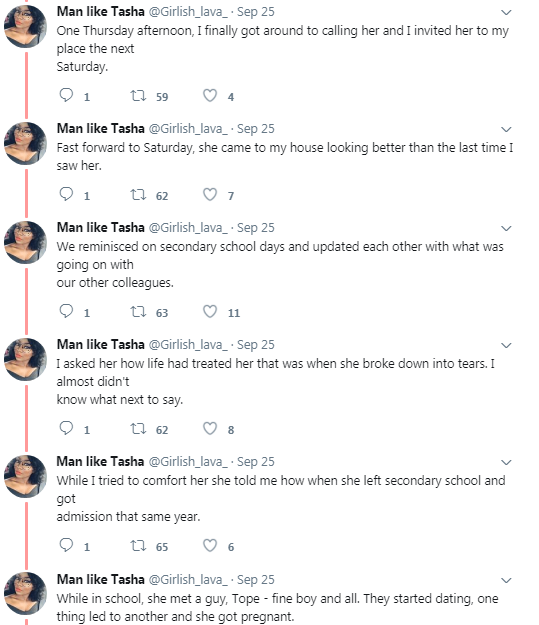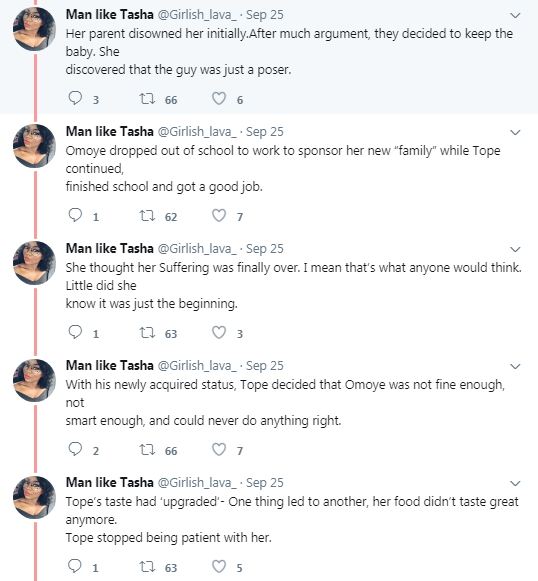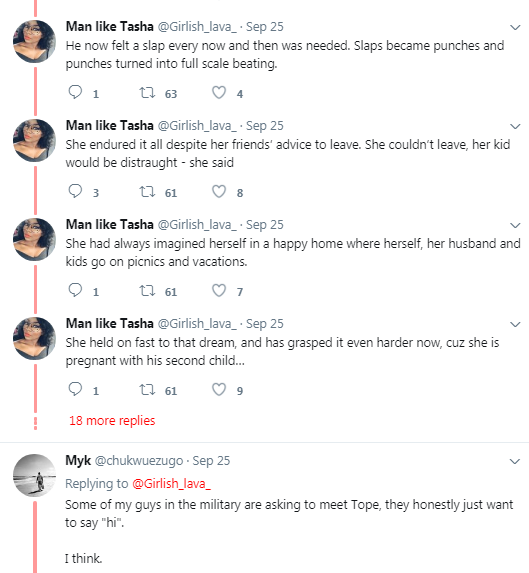 To support Omoye's fight for justice #IStandWithOmoye as seen on Twitter. People need to be aware that domestic violence is real and serious action should be taken to stop this.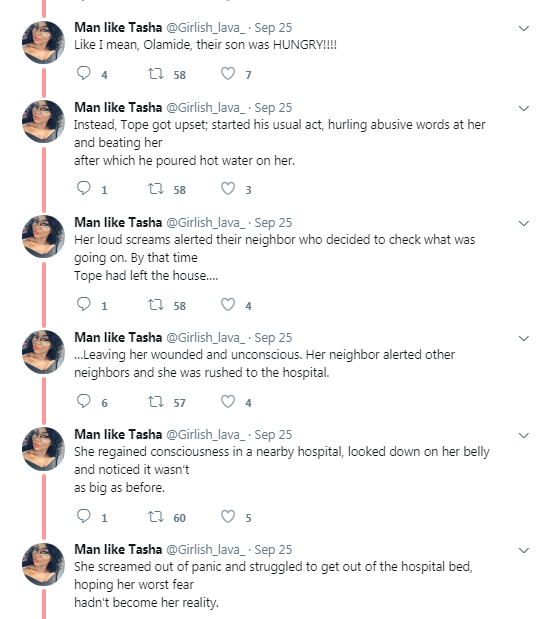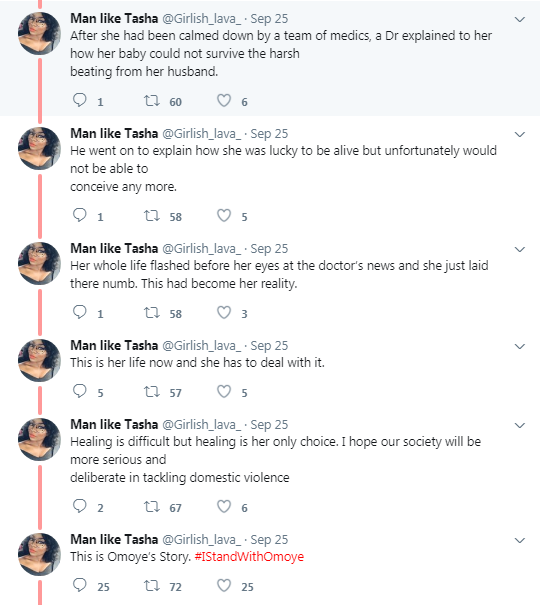 There is no reason good enough to justify domestic violence. If the relationship is not working out, instead of resorting to violence, it's best to walk.
If you think raising kids as a single parent is bad, be aware that raising kids in a violent environment I saw worse.
Say No to Domestic Violence!