Here's Why Tiwa Savage Does Not Believe in Gender Equality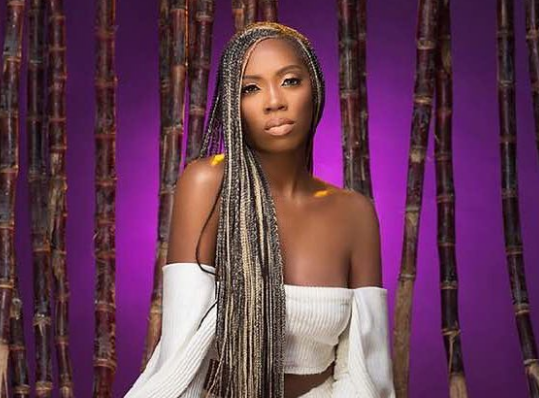 Nigerian singer Tiwa Savage says she does not believe in the equality of men and women especially when it comes to household duties advocating that the man is the head of the house.
Speaking on gender discrimination, family and body insecurities in a recent interview with OAP Toolz on the Midday show on The Beat 99.9FM she said a woman should consider a man the head of the house at all times.
READ ALSO: Tiwa Savage Makes BBC's List of 100 Most Inspirational & Innovative Women… See Her Reaction
In a situation where the woman finds herself doing something tedious or so much just to be there for her family, she just has to do it and do not complain, even at that respect him as he is the head of the house.
"I know I'll (ruffle) a few feathers but I also don't think men and women are equal, I don't think that's how God created us that way… especially in the household anyway.

So I think as females when we realise that yeah we can be strong in our career, but when we are home we have to realise that the man is the head of the house. It's real.

I'm not going to say I'm completely comfortable with it but it is what it is. You have to deal with it. If it means you have to work 10 times harder than your male counterparts, don't complain about it, do what you have to do.

We all celebrate people like Oprah and Mo Abudu and we don't actually realise what they have to do to get to that point. They probably had to do 20 times than their male counterparts.

Once you get there, you don't complain about how you get there. So, whatever it is you have to do as a female, you just have to get it done.
The doting mom said that overtime the society has taught her that women are being seen as wrong when issues arise in relationships whether they are right or wrong, they have to make amends first before their husbands.
READ ALSO: Happy Ending! Tiwa Savage Finally Confirms she's Still Married to TeeBillz at Freda Francis' Baby Shower
She also said that she and her hubby, Tee Billz "are doing what they are doing privately and it should remain private" as a response to Toolz's question on whether they are back together.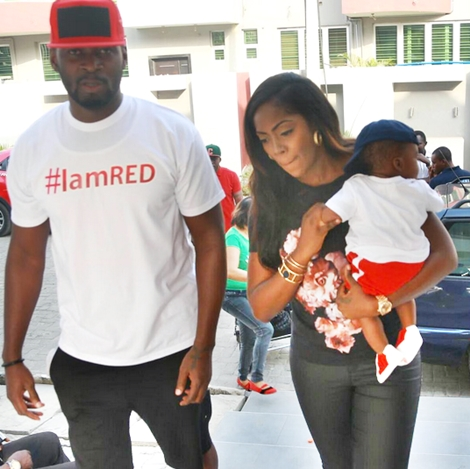 The mother of one went on to talk about her son Jamal saying she would never forget the day she had him after a 22-hour labour, adding that she has a lot of scars on her body to remind her.
Tiwa opened up about embracing her stretch marks, adding that if she were not in the entertainment industry, she wouldn't have tried to lose weight. She said she has a pouch and she isn't going to do surgery to get rid of it.
READ ALSO:Everything on Fleek! Tiwa Savage is Parallel's Cover Star | Talks About Bouncing Back After Childbirth, her Career & More
However she does have plans for her stretch mark which is to paint them in different colors. See the other things the doting mom said as stated by Toolz at the conclusion of the interview:
She came to the interview with no entourage, she even did her own make-up herself, before arriving; cutting costs.
She does not have any extra cast doing her make-up and all. When the camera goes off, it's just her and her son. No extras around…
She is working on a song with Coldplay and he was very interested in African dances
The structure of the industry abroad is different, she can record a song and it's out the next day, on the internet, in Africa. But in the international market, it could take up to a year or two for the song to get out
She doesn't want her son to feel pressured to do music because that's what she's doing and he's a little shy. If he's dancing and he catches you watching him, he'd stop.
She'd love for her son to be a ball player (basketball or soccer), so he can buy her a retirement home…
Her most embarrassing day is the first day she had to perform at an event in Eko Hotel and her back zip broke and exposed her back/behind.
If she were a guy, she would get away with a lot more. If she were a male artist, she wouldn't have as much flack
Watch video of interview below:
Photo credit: Instagram