Irene Ezeh Testifies about Miracle Childbirth, One Year After Fibroid Surgery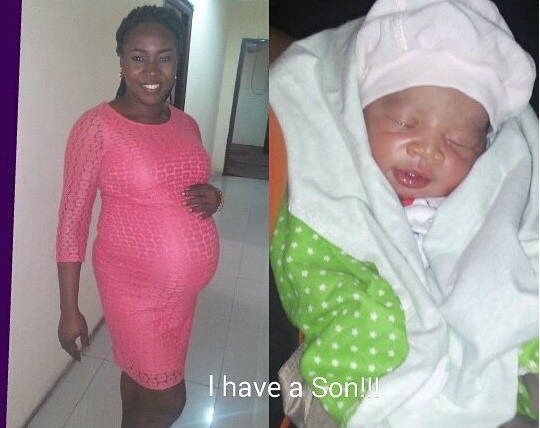 A Nigerian woman, Irene Eze is extremely delighted following the birth of her son late last month after the removal of 8kg fibroid from her womb.
The new mom took to her Instagram today to share her testimony via caption with photos of adorable new born baby baby.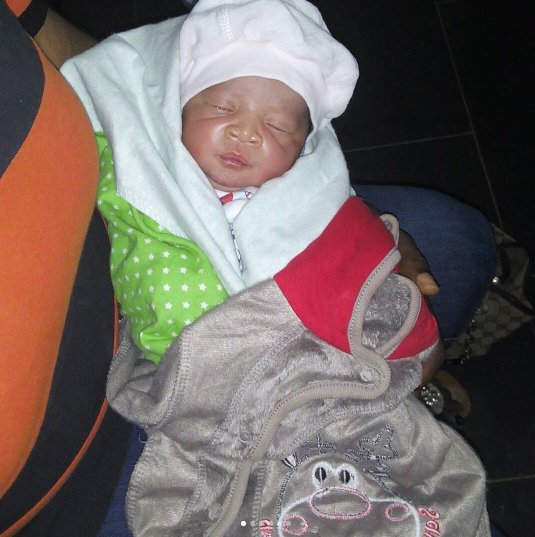 She revealed how she had to undergo a major surgery to remove 8kg of fibroid from her womb just a year ago.
READ ALSO:Toyin Lawani Thinks Something Good Came out of Her Multiple Fibroid Surgeries | See Details
She expressed her gratitude to God and joy her child brings her saying Motherhood is a Joy… A stress and a job.
Read what she wrote below:
"Sincerely.. I am short of words.. Some call me lucky.. But I say.. I am #favoured.. #blessed #lifted
This time last year.

I was recovering from a major surgery to remove 8kg fibriod from MI womb.. N today.. I carry mi Son!!! I am a mother!!! The beauty of it all.. Is knowing God is never Eva late.

As I look/carry mi son #ayomide each day.. I realise how much love has bin given n how much I need to give.. Motherhood is a joy.. A stress.. A job!!!.

But 1 dat am so happy to give MI all.. It's scary.. Bcos I always ave this fear.. Of not being "right" for mi son!!! But I bless God each day.. As I feel.

Smile n kiss d face of Wat mi victory looks like.. Yes MI son is MI victory sign of a victorious God #miracles #victory #inspaya #surgery#newborn #mum #mother #motherhood#proudmummy #love #slaymama #son#cute."
READ ALSO:Testimony: What Happened After I was Told I Won't be Able to Conceive Due to My Infection and Fibroids
We love Happy mothers, thank God for her successful surgery and birth of her son.
https://www.instagram.com/p/BZ0nrVCgLdZ/?taken-by=solobezz
Photo credit: Instagram