"I'm not ashamed . . ."- Toke Makinwa Shares Thoughts On Her Divorce In Response To Fans
Toke Makinwa has said she is not ashamed of being a divorcee and right now, she has no immediate plans of remarrying.
Remember that some days ago, a court in Lagos finally nullified her 3-year-old marriage to ex-husband, Maje Ayida, citing husband's adulterous lifestyle (read here).
Yesterday during a conversation with followers on Twitter, Makinwa said she wasn't ashamed and that she needs breathing space for now before jumping into another marriage.
Tweets are below:
READ ALSO: Has Toke Makinwa Given up on Finding Love? "I no longer believe in soulmates"
READ ALSO: "There is more to life than the shame I went through in my crashed marriage." Toke Makinwa On Giving Marriage Another Shot
The outspoken media personality and vlogger, had on March 9, 2016, asked the court to dissolve the marriage on the grounds that the husband committed adultery (read here).
READ ALSO: Toke Makinwa Spills On Failed Marriage, Sex Tape, Bleaching To Keep Her Man, And More In Her Book 'On Becoming'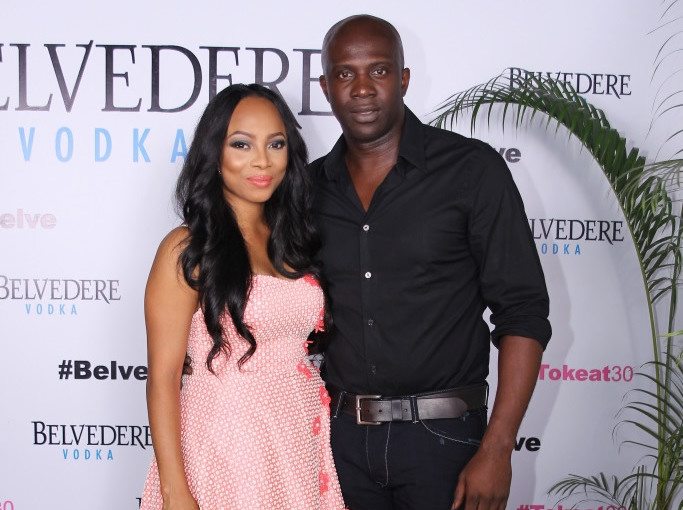 Justice Morenike Obadina, while delivering judgment held that Maje filed an answer to the petition but did not give oral evidence in support of it.
Whereas the issue of cruelty which Makinwa relied on was established because of the "mental and emotional stress" she was subjected to by her ex husband.
READ ALSO: Toke Makinwa Talks About Her Failed Marriage… Says She Still Feels The Pain
The judge also said Makinwa sufficiently proved that Maje, committed adultery and continued to flaunt his adulterous relationships even to her face.
We hope she finds true love soon. All the best dear!
Photo credit: Instagram