Joyce Meyer Shares How Her Struggle With Breast Cancer Strengthened Her Trust In God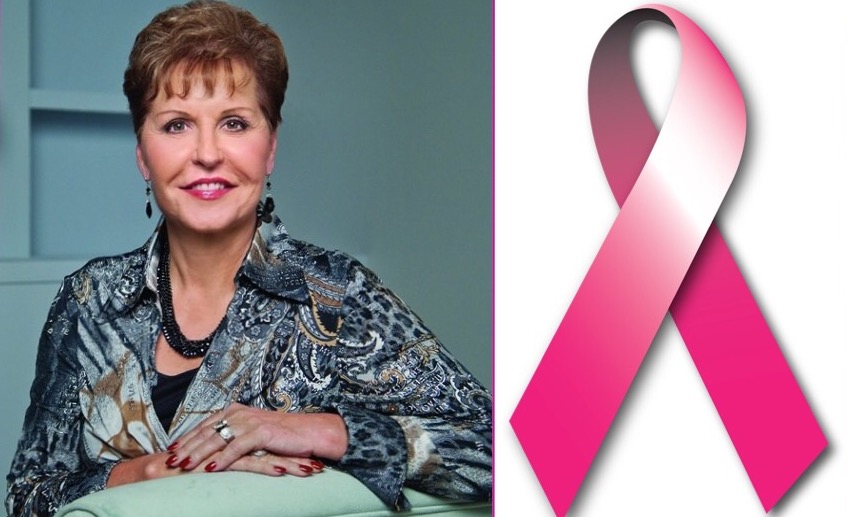 When facing a life threatening disease like cancer, one can be left feeling helpless and thinking "why me?".
Bestselling author and televangelist Joyce Meyer, has always been very vocal about her battle with breast cancer and how she survived it. One of the toughest seasons Joyce has been through, was when she was diagnosed with breast cancer at 47
In a video she released to mark the Breast Cancer Awareness Month, she opened up about her experience and how she turned to God to give her strength.
Joyce describes the moment her doctor told her she had cancer;
"28 years ago, I'm not sure how long ago that was but it was in 1989, I went to the doctor for my check up and found out I had breast cancer."
She said she was out there praying for people to be healed, so was shocked when she was told she had the disease. It was a very fast growing cancer and she was told point blank by the doctors that she had to have a mastectomy.
READ ALSO: Breast Cancer Survivor! Ondo 1st Lady, Betty Akeredolu Inspires Hope as She Shares Her Touching Story
"Then the doctors just said, "You have to have a mastectomy, there's no messing around with this. That's just what you gotta go".

Here I went from being a woman of faith and power to losing a part of my body. I had a decision to make, I love what Paul said; "To live is Christ, to die is gain".

None of us want to die but if you are believer you don't need to be afraid of it."
Joyce went on to talk about the hope Christians have to meet their late loved ones in heaven. Her cancer was successfully removed without any chemotherapy and 28 years later she is still free from cancer.
She had another cancer scare a few years ago when she had to do spinal tests because of a persistent back problem. The doctors came back to say she needed to do further tests as they discovered some lesions on her spine that could have been cancerous.
"Once again I had to say, "God I am in your hands, I hope that's not the case. I trust that You are going to take care of me".
The doctors did the full scan and told her that it looked like she had cancer at a poin on her spine, but the cancer healed itself.
READ ALSO: Female Nigerian University Student Develops Alternative Treatment for Breast Cancer
"The good news is that they looked at my whole body and said, "You don't have one tiny bit of cancer in there anywhere'.

I got a good picture of the whole thing and came out even better than I felt when I went in."
You can watch the full Youtube video here:
Joyce told Simple Grace about how God was there from the start of her cancer diagnosis:
"A report like that comes with a lot of fear and wondering what's going to happen," she recalls.

"But God brought me through it in an amazing way—He spoke directly to my heart."
At 3 am one morning after her diagnosis, Joyce says she was tossing and turning with fear when the Lord whispered, I'll take care of you.
"Once I let that sink in, I knew it was a fact, even if I didn't know how the cancer was going to play out," she says.
READ ALSO: 9 Lifestyle Tips to Minimize Your Breast Cancer Risk
"I've come to the point where I have two choices: I could go crazy or I could trust God. Really what else is there? There's too many things in life that we don't understand and things that don't seem to be fair.

So you can drive yourself crazy with why God? or you can just decide He's smarter than you are and He knows more than you do and just trust Him."
We hope Joyce Meyer's story gives someone passing through breast cancer or any form of cancer, hope. Hope that no matter what, everything would be fine.
Please share your stories of cancer victory or fears with us in the comment section. You could visit our Facebook platform to send us a message or send it to info@motherhood.com