"Forcing a Muslim to Do Family Planning Is Forcing Him to Violate the Rule of His Religion" – Hon. Kazaure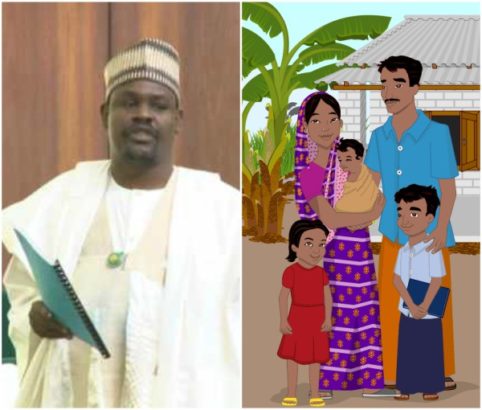 Honorable Gudaji Kazaure of Katsina state, a member of Nigeria's House of Representatives representing Kazaure/Roni/Gwiwa/Yankwashi Constituency, made a statement in a video which showed him saying that family planning is unacceptable in Islam.
The Honourable Member, during a house's session shared his opinion on family planning and how it affect the Muslims.
READ ALSO: Why Family Planning Is Important
According to the 45-year-old honourable, telling a Muslim to do family planning, is tantamount to forcing him to violate the rule of his religion; because there's no planning in Islam.
The video has generated lots of controversy on social media.
READ ALSO: Quadruplet Mum Finally Embraces Family Planning Method
Family planning allows people to attain their desired number of children and determine the spacing of pregnancies.
It is achieved through use of contraceptive methods and the treatment of infertility (this fact sheet focuses on contraception).
READ ALSO: "We recommend a 1000 day birth spacing for better health and life of mother and child." Toyin Saraki On Family Planning
Logically, to avoid overpopulation and give your children the best life has to offer, family planning is needed.
Here is the video;
https://www.instagram.com/p/BaPATf-nMf9/?hl=en&taken-by=oaktvonline
We await your thoughts too, MIMers!