For Better for Worse. . . Nigerian Man Celebrates Supportive Wife With Inspiring Message on Her 50th Birthday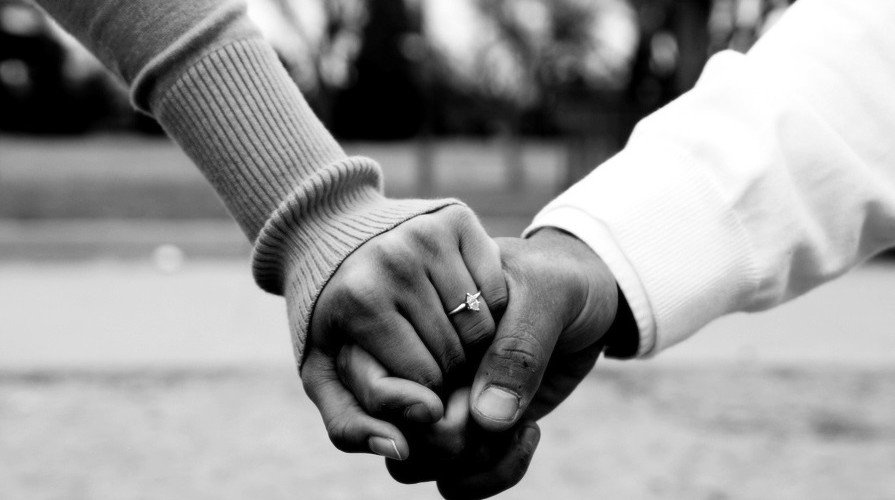 And the greatest of these is love!
Love is the greatest need of man and the essence of marriage is to partner with one who can love you at your best and your worse. On the wedding day we say all the vows, but do we really mean those words?
"For better for worse;

In sickness and in health"
Love has become superficial and only depends on the good times. In the materialistic world we live in today, it is hard to find true love that would stick through the rough times.
And that is why we celebrate this couple today. A Nigerian man who chose to remain anonymous sent a touching message to popular social media relationship counselor, Cynthia Valerian Raphaels. The message has gone viral for all the right reasons.
It is a celebration of true love. It talks about the path of suffering he had to endure and how his wife held his hand all through, until the storm passed.
READ ALSO: Delayed Pregnancy, Triple Blessings & a Supportive Husband: This MIMster's Moving Story will Inspire You
He wrote;
Madam Cynthia, it's my turn today to write to you. Let me share my marriage story with you because today is my wife 50th birthday. I married her when she was 22 years old. My marriage is 28 years old now. This journey has been rough for me but she never left me half way at all. 7 years after I married her, I was duped by my business partners, a friend took money from me claiming to help me buy goods and ran off to abroad. I practically sold everything I had to repay the bank loan. Then my wife was heavy, she cried and because of bp and stress, she lost the baby.
That was my third child. She took to farming for people because we moved back to village when we can't pay house rent again. My mother started helping out in the little way she can, my wife had some gold jeweleries she handed me over to sell them, and use the money to buy Okada so I can start another business for me not to be idle. I refused, you know a big man who was once counting cash in bundles now wants to go low to that, I felt very bad, but when things started getting more tougher I sold them to buy the Okada. I did that for 2years and the machine started developing some faults and I sold it out. By then I wasn't able to make much savings because my wife took in and a baby was coming our way. She gave birth at home and the village mid wife's took care of her.
READ ALSO: See How Supportive Wife Was Treated After Standing As A Surety For Husband
So after our third baby, she took to teaching, I decided to go look for factory job. I started working with Coca Cola, following their trucks from Lagos go east, under the rain, sleeping on the way for a year 8 months till I caught pneumonia . I almost died, so my wife said daddy enough of that business, stay alive for your kids let her feed us with the teaching job she is doing. I am a graduate,so I dusted my cv from where it is because since I finished school, I don't like office work, so I used the money I saved to go into business. I searched for my cv and told my wife that I will go try office work. I searched for work for 2 and half years till I was called for a gate man job, my wife refused saying I can't accept such. I begged her to allow me do that and be looking for another, she said over her dead body that she don't want a case of pneumonia again . I saw reasons with her and started looking for another job. I did accounting and all these while I was job hunting, I wasn't giving her a dine. She never asked me or called me a hopeless man, everyday she looks at my face to say, "your miracle is near". That word she always say to me was a big strength to me but she doesn't know. My family members deserted me but my wife was a pillar of strength to me. I wasn't bothered because her love was the most important to me. Her friends even told her to go get a life, what does she see in a man like me who has got nothing again to offer?
READ ALSO: Why Women Sacrifice Their Dreams for Marriage (Part One)
https://www.facebook.com/cynthiavalerine.raphaels/posts/396112474141106?pnref=story
Story of my life, I am crying and writing honestly, life is one long unending book. She came back one day jumping up that she has been made principal of their school, I can't forget that day around October 2002, my late mother went into her ban, brought out a goat and ask to kill for her, we ate like one big family. Along the line, I met a man who introduced me to bus transportation business, my wife refused but I begged her it's a day something, so she agreed. I took the Mitsubishi bus to start life again 2003, holding God to his word, because my last hope was God, friends never cared. Within 8months, I completed the bus money and the man was so pleased that he retained me for 5years and made me his senior bus driver. I moved my family to Onitsha,my wife got transferred too. From there I bought my own bus and raised some money to start business of selling motor parts, that is where I am till date for the past 8 years now. I don't even know how to show appreciation to my wife in this life. I have started building on a land we bought, am erecting a school structure for her. We have three boys, she has asked me for a girl child adoption and I can't say no. So that will be next year. She is your follower and she started enjoying your page when she saw that it's curing me of bp which runs in my family. Any little moment she calls me, she will ask me, this one she haven't heard from me, am I on my girlfriends page?
READ ALSO: Why Women Sacrifice Their Dreams for Marriage (Part Two)
I am saying happy Birthday to you my Star, she said she doesn't want her name mentioned in any way, Rita gave me hope when I lost it, she picked me up when I was down, she wiped my tears and never stopped believing in me, what more can I say to you but to live my life everyday, loving you and my children. God specially gave you to me and all I can say is thank you Jesus. Cynthia I will want to grace this occasion for us. I am hosting my wife's 50th birthday here in Onitsha this coming Sunday , your flight is on me, if it's possible, do let me know. Good morning. I will be making 56 years by January.
Help me share on your wall, there are good women and I am lucky to have this jewel. God bless all good women keeping their marriages together. No condition is permanent. I am a testimony.
Are you crying already? Because we are! Happy Birthday Madam.