Why Egyptian TV Presenter Has Been Sentenced To Three Years Imprisonment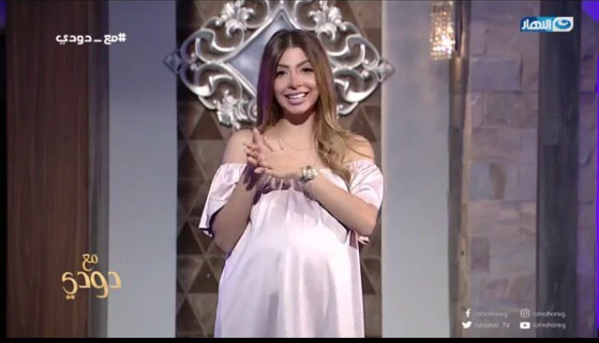 Doaa Salah, an Egyptian TV presenter has been sentenced to three years in jail over a statement she made on her show that was deemed immoral.
Salah was convicted of inciting public immorality and debauchery as well as "working to destroy societal norms" after debating the issue of single motherhood on Al-Nahar TV, a privately owned station.
According to BBC, Dodi asked if her viewers had considered having sex before marriage, and also suggested a woman could marry briefly to have children before divorcing.
READ ALSO: Single Mum Reveals the Challenges She Faced and How She Scaled Through During Daughter's Birth
The episode of her "With Dody" show that got her in trouble was aired on private TV channel Al-Nahar.
Ashraf Naji, a lawyer, filed a lawsuit against her after the show was aired in July. Ms Salah was charged and convicted with outraging public decency.
She was also ordered to pay 10,000 Egyptian pounds (£430) in compensation. The authorities said the ideas in the programme "threatened the fabric of Egyptian life", the EFE news agency reports.
READ ALSO: 5 Things to Consider to Successful Raise a Child as a Single Mum
Sex before marriage is widely regarded as unacceptable in socially conservative Egypt. Ms Salah suggested that a potential husband could be paid for taking part in a short-lived marriage.
She was suspended from her presenting job for three months in the aftermath of the broadcast, before legal action was taken against her.
READ ALSO: Actress & Single Mum of One Liz Da Silva Spills on Why She Thinks it is "Always Good to be Under a Man"
They also accused her of performing "bizarre and controversial acts" on her programme including wearing a fake pregnant belly and speaking about ways in which women can have children without men, given that artificial insemination is not available in Egypt.
In another discussion on the satellite channel Al-Assema, a notorious Egyptian lawyer Nabih al-Wahsh said women who wear distressed jeans deserved to be sexually harassed and raped.
READ ALSO: "Raping women who wear distressed jeans is a man's 'national duty'" – Egyptian Lawyer Sparks Outrage 
He made the statement last week as they discussed the law on fighting prostitution and inciting debauchery.
Women advocacy groups have condemned his statement and vowed to file a complaint to the attorney general and the media union against Wahsh and the television station.
Picture credit: BBC