'A real man wets the pant of a woman not her eyes' – Ghanaian Comedienne Afia Schwarzenegger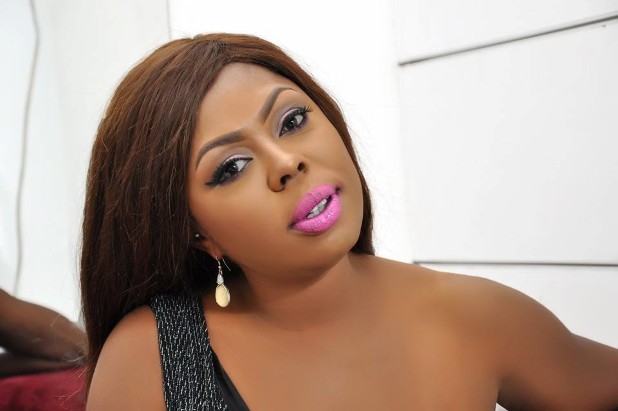 https://www.instagram.com/p/BbOi7nXDA_R/?hl=en&taken-by=queenafiaschwarzenegger
It seems controversial Ghanaian On-Air personality and comedian, Afia Schwarzenegger has now turned a relationship expert on social media as she seems to be dishing relationship tips and advice every now and then.
She recently took to her Instagram page to drop another piece for her followers;
"Real men wet the pants of a woman not her eyes. Stop wasting your tears on a clown who doesntknow your worth. ~Queen Afia Schwarzenegger~

She made broken look beautiful and strong look invincible. She walked with the Universe on her shoulders and made it look like a pair of wings….," she wrote.
READ ALSO: Ghanaian Actress, Afia Shares A Semi Nude Photo of Herself & Hubby | Compares Herself to Omotola Jalade-Ekeinde
News broke a few months ago that the actress was caught in bed with another man barely nine months into her marriage. The video is alleged to have been recorded by her ex husband.
READ ALSO: "Big Buttocks & Hips Pushed Me Into Marriage" Ghanaian Comedian Laments
In the video, Afia Schwarzenegger is seen wearing a headscarf and clad in a white towel trying to shield her private parts from the preying lenses of the camera, Joyonline reports.
READ ALSO: "I Wish He Was Cheating" – Hearbroken Wife Who Called Police On Her Husband Upon Discovering His Shocking Secret
Shortly after the incident, rumours were rife that the actress' marriage had hit the rocks.
READ ALSO: Wife Of Ghanaian Rapper, Rap Doctor, Reveal Secrets To Their Long Lasting Marriage And You Won't Believe It
Reacting to the rumours, the comedienne confirmed that she is no longer with Abrokwah. In September, she posted on her Facebook and Instagram pages that she is single and ready to mingle.
"I am single…ready to date your father! Nice breast, nice ass, not for broke men….Massa get a job and take your eyes off my money," she said.

READ ALSO: Ghanaian Lady Did This After Catching Mum In Bed With Her Husband
Joyonline.com has gathered that the video of the alleged infidelity was recorded on August 30, 2017 while Afia was with her new boyfriend.
Picture credit: Instagram