More Shocking Secrets of the Marital Life & Tragic Death of Bilyaminu Bello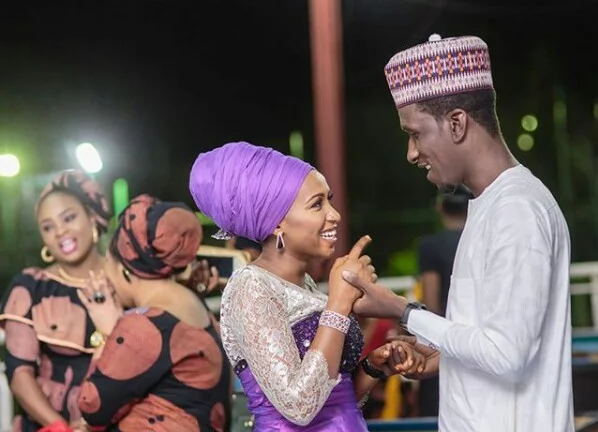 An social media commenter has revealed more secrets about the marriage of Bilyamin Muhammed Bello to Maryam Sanda, the crisis in the marriage and how he was eventually stabbed to death at their Maitama, Abuja residence.
The anonymous commenter wrote online;
"Let me give you the real story!! Number1: Her killing him can never be justified and she should face the legal system. Now the real story… Maryam and Bills started dating since university days! Then his family pushed him and forced him into marrying Fakriya while he was dating Maryam.

Bilya married Fakriya, but the marriage didn't last up to 2 weeks and he divorced her. Bilya and maryam then got married. Before the wedding her family and close relatives didn't want her to marry Bilya as they believed he just liked her for her mother's position.
READ ALSO: "He was a cheating piece of filth…"- Woman Defends Alleged Husband Killer Maryam Sanda
Bilya is not the son of the former PDP chairman but rather his nephew. Bill's father is an ordinary civilian with no political background.

The wedding was very small as Maryam's mother refused to spend so much money on the wedding and was upset Bilya didn't want to spend a dime and just expected her family to do everything. Maryam's mum got them an apartment in Maitama and fully furnished it!

She even bought Maryam a brand new Mercedes-Benz. Plus Maryam already had a farm business that was doing well.
READ ALSO: "He left his 1st wife to be with you"- More Details on the Death of Ex-PDP Chairman's Son, Bilyaminu Bello
Fast forward to the marriage. Maryam started to realise Bilya had lied to her so much about his family, job and source of income. And he was dating so many women outside promising them he would marry them.

Bilya turned Maryam's car to his main car and also started using all Maryam's money telling her he is starting a business. This got so bad that the money started to seize things from Maryam.

Maryam will cry and pack her things and move to her family but they will send her back saying when they warned her not to marry him she refused. She had begged for divorce over and over but Bilya never agreed saying that he doesn't want the world to think he can't hold a marriage and that they will work it out.

But Bilya never stopped sleeping around and using her like a fool. She was frustrated, depressed and suicidal. On the night the fight broke out – Maryam and Bilya fought in the living room and she left him in there bleeding and went to the kitchen.

She later asked her maid has Bilya not gone to the hospital and the maid should go and check on him. The maid came in shouting that he is in a pool of blood and that is when he was rushed to the hospital and died. It is clear her intention was to inflict pain on him not kill him but sadly he bleed too much and died.

There is no excuse for killing another person so she should face the law for that! But we need to be careful how we are too quick to judge a situation.

The same Maryam we are insulting is in shock of what she did and might at this point be suicidal. Bilya has since been buried. Sadly their marriage failed due to: Greed, what will people say, built up frustration and pain."
Also, in a chat with Daily Trust, a family member expressed shock that Maryam could carry out such a dastardly act because, by her nature, she "is a very patient person and never quick to anger."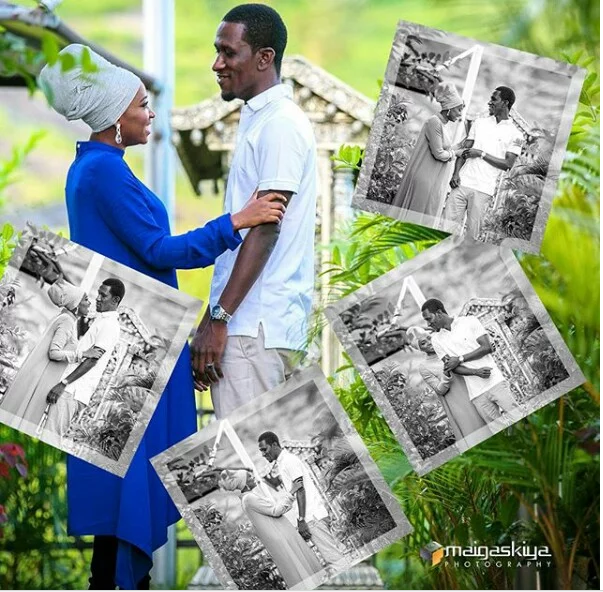 According to the source, Maryam and Bilyamin had been dating for years, right from when she was an undergraduate at the University of Maiduguri where she studied English Language and graduated in 2010.
"Though Bilyamin ended up getting married to another lady the relationship with Maryam continued and they got married after Bilyamin divorced his first wife less than a year after they married. Not long after the divorce, he married Maryam— about two years ago."
A friend of the deceased, Mustapha Dikko, also told Daily Trust that Maryam, daughter of a former Executive Director of Aso Savings, Hajiya Maimuna Aliyu Sanda, had fought with the deceased late Saturday evening after seeing correspondences between him and another woman on his phone.
"We were with them at their residence at Pension Estate, Pakali Close, Wuse 2, Abuja till late in the evening when she continued shouting on top of her voice that he must divorce her because she alleged that he was chatting with his girlfriends and we mediated.

When we left, after one hour later, we were informed that he had died as a result of several stabs in chest and abdomen," Dikko said.
Celebrating late Bilyaminu who would have turned 36 yesterday, Dikko penned down a heartfelt tribute to him.
According to Dikko, he tried to stop his friend from marrying Maryam, but he went ahead with the marriage.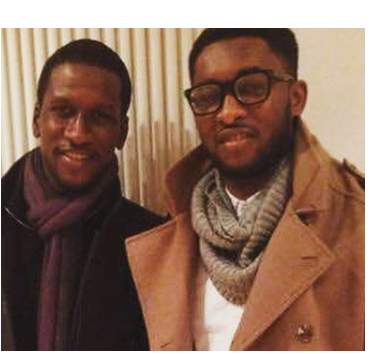 READ ALSO: "This Is the Only Solution to Domestic Violence" – Nollywood Actor Yemi Blaq
Here's what he wrote as he demanded justice for his friend;
"Today I would have called to say Happy birthday to you Bilya as you clock 36 but you are no longer with us. I am looking up and I trust you are looking down. Because I am insisting on smiles and not a single frown, I am trying so hard but these tears of pain keep flowing down my cheeks. Sitting down here thinking about you, thinking about life without you Bilya.

I am in so much pain and I am so sorry for drifting apart when you wanted to marry Maryam, I wish I pressured you more not to, I tried but I should have tried harder I was angry with you at the moment and That was selfish so we left you all alone with this murderer.

First, she separated you from your beloved wife then she separated you from your family and friends. As I sit here pondering what would have been if we had pressurized you, I feel guilty down my spine. My thoughts are these;

If I had put so much pressure on you and succeeded in making you understand our point of view when you wanted to marry Maryam.

1. You would have left her and probably this wouldn't have happened.

2. As Number 1 didn't happen,if we hadn't drifted a little too apart when you married Maryam you would have confide in me,Usman,Abba or Bello about the harsh condition in your marriage And we would have adviced you accordingly and probably all this wouldn't have happened.

Oh Bilya I am so sorry i am soo devastated by your demise I wish I could turn the hands of time but it's too late. Maryam has finally separated you from this world completely.

I recall what you used to say back in the days "when I get married I am going to Submit to my wife totally I don't like woman wahala let peace reign kawai" and we will call you names, Well you did let peace reign and she took advantage of it.

You will forever be in our heart body and soul. Insha Allah Alisha your daughter will hear the story of a great man called Bilya her father because you were a great man. #Justiceforbilya."
The couple got married on October 2015.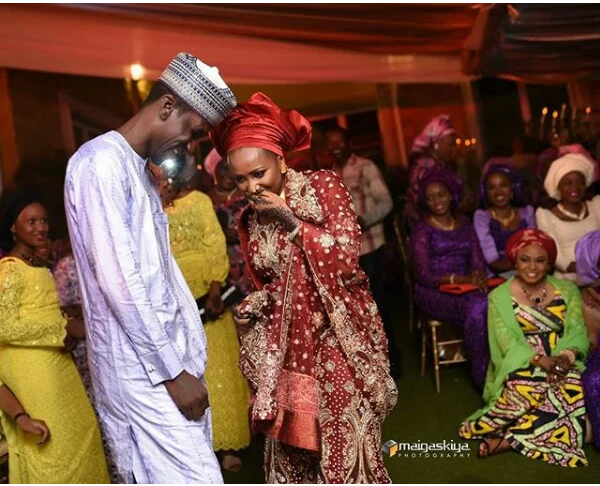 It was also reported that Maryam who is currently being detained by the Abuja police command, has refused to allow anyone take her eight-month-old daughter from her.
Photo credit: Maigasky/Facebook