"He left his 1st wife to be with you"- More Details on the Death of Ex-PDP Chairman's Son, Bilyaminu Bello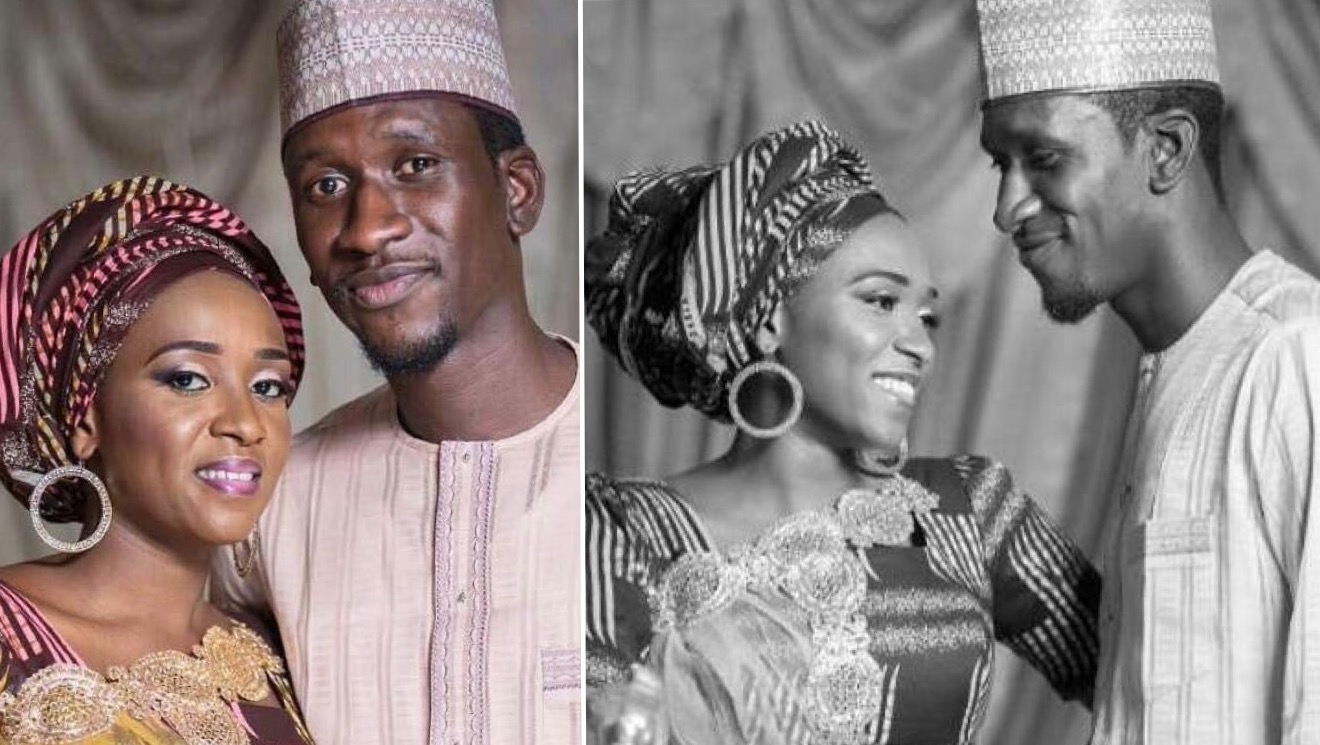 Yesterday, we brought a report about the alleged murder of Bilyaminu Bello, the son of an ex PDP chaiman. It was said that the couple, Bilyaminu and Maryam had a disagreement after the wife saw a text message her husband's phone, leading her to suspect infidelity.
The couple had a big fight, according to sources, and relatives were called to calm the storm. But later that day, the man was rushed to the hospital by Maryam with bite and stab wounds and was pronounced dead.
Well, as the days go by, more details would emerge. Some facts, some fiction, but we would try to keep you updated on this story. Any form of domestic violence should not be condoned, whether it concerns a female or a male.
A relative of the couple, Gidado @Habibgajam has taken to Twitter, to give a timeline of events that led to the unfortunate death of Bilyaminu. He also disclosed that this was the victim's second marriage and he had apparently left his first wife to be with his alleged killer. So sad!
READ ALSO: Lawyer Allegedly Stabs France-based Hubby to Death in Oyo
This is the timeline of events according to Gidado:
"Today I witnessed the most wicked and shameful display of arrogance in Bilyaminu's death case. #THREAD"

At about 9 to 10pm last night, tension started to build between Bilyaminu and his wife, Maryam at his residence. Maryam demanded a divorce with the threat of cutting off his manhood.

Ibrahim Aliero, Bilyaminu's friend (in whose instance the drama started) intervened 4 times to stop Maryam from stabbing her husband.

Ibrahim called Auta (Maryam's uncle) and Abba (bilyaminu's cousin) who had left the house moments before the drama started to come and intervene. After a short calm, Maryam broke a bottle of grandnut and attempted to stab Bilyaminu, again.

This time he held both her hands and struggled to take the bottle from her, injuring himself in the process. Unrelenting and wild, she bit his finger. Uncle Auta had arrived this time to calm the situation.
READ ALSO: 300 Level Undergraduate Reportedly Murdered by Baby Mama in Lagos (Photos)
They both committed to uncle Auta to let go of the grievances (at least for the night) After the situation had become calm, Bilyaminu and his friend went to the Phamacy to get his hand treated from the bite he sustained from Maryam.

They later went to the ATM and made a withdrawal to pay up the balance of a spare part for Maryam's crashed car. By 11pm, Bilyaminu and Ibrahim had gone back to a calm home. Abba (Bilyaminu's cousin) joined them in the living room.

They stayed till almost midnight and decided to call it a night. When Bilyaminu was seeing them off, he told Ibrahim that "I don't want to go back until she's asleep". They called it a day. Abba and Ibrahim left.

At around 2pm, family members were summoned to Maitama Hospital, where Bilyaminu was laying in a pool of his blood with multiple stabs on his chest, shoulder, a deep cut on his inner thigh, and many bite wounds on his stomach.

Maryam had confessed to stabbing him to the hospital authorities. Maitama Police Station was the next point of call.

At Maitama Station where Maryam was asked to write her statement, story changed. She claimed they got involved in a fight and Bilyaminu sustained injuries from a broken shisha pot.

That she never stabbed or hit him. She was later taken to the FCT command in Garki II for further investigation. The police commissioner instructed that the crime scene should be visited.
READ ALSO: Domestic Violence: See Reason Woman Hit Husband's Head with Log of Wood
That she never stabbed or hit him. She was later taken to the FCT command in Garki II for further investigation. The police commissioner instructed that the crime scene should be visited.

In the midst of this tragedy and confusion, Maryam had the audacity and courage to change her story. More disgusting is her lack of remorse and respect for the victim's family. Someone who divorced his 1st his wife to to be with you doesn't deserve this.

#JusticeForBilyaminu SHALL be served by the Almighty Allah on the day of resurrection. May Allah grant Bilyaminu Jannah and bless the life of his 8 months old daughter Sa'adatu."
Whatever the truth is, a life has been lost. A child has been rendered fatherless and a wife a widow. Lives have been changed forever. Domestic Violence seems to have played a role earlier in the day according to Gidado, but we don't know if it was responsible for Bilyaminu's death. We await police investigation.
If you are in a dangerous situation in your relationship, don't wait a second, Leave to Live!