Oretunlewa Soyinka Weds Lover of 8 Years Nneka Ekechukwu in Atlanta | PICTURES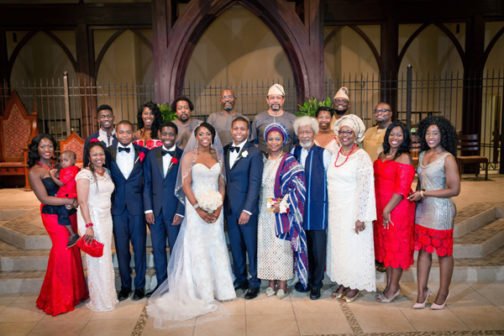 Nigerian playwright and wife, Wole and Folake Soyinka's son, Oretunlewa got married to his sweetheart, Nneka Ekechukwu in the United States, over the weekend.
A selected group of close friends and relatives were present at the wedding.
According to reports, Ore and Nneka were born and raised in the United states and they've been dating for more than 8 years since they both graduated from High School.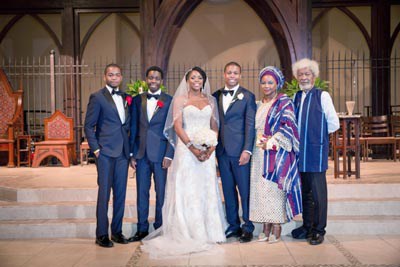 READ ALSO: "Why I regret not fighting for my marriage"– Rachael Oniga Opens up on Her Failed Marriage
The bride's parents Dr. Peter and Angela Ekechukwu who are from Mbaise area of Imo state are said to have formed a deep friendship with the Soyinka family as a result of the relationship of their children.
According to their website, Oretunlewa went to High School in California then attended Stanford University for his undergraduate studies. From there, he went to Harvard University for his pre-med.
He is now rounding up his medical degree at Duke University, Durham North Carolina.
READ ALSO: Study Says Couples Who Marry Between the Ages of 28 and 32 Face Lowest Issues Of Divorce | See Why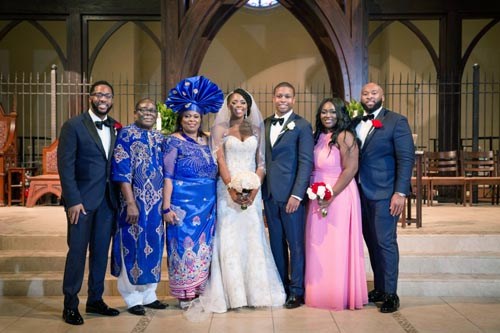 Nneka, on the other hand, was born and raised in South Carolina and attended high school there where she ran track for the state.
She studied Information Systems at the University of Notre Dame, Indiana and upon graduation was recruited by Deloitte in Chicago, she later moved on to work at the Coca Cola Headquarters in Atlanta.
READ ALSO: Emmy Madubuko of Revival Assembly Advises Wives: 'Treat him like a king. . .'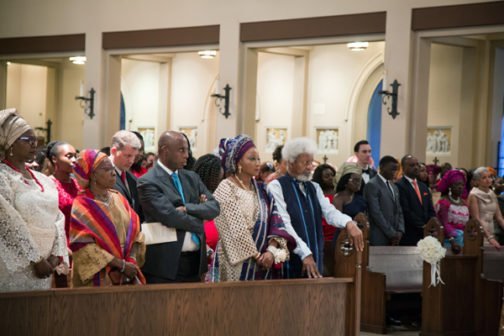 Both are children of professors who have distinguished themselves by getting their post High School education on scholarship.
Their website states that they met at a programme for gifted students in the summer before their last year of High School.
READ ALSO: Controversial OAP Daddy Freeze Challenges Pastor Over Ban On Ungodly Wedding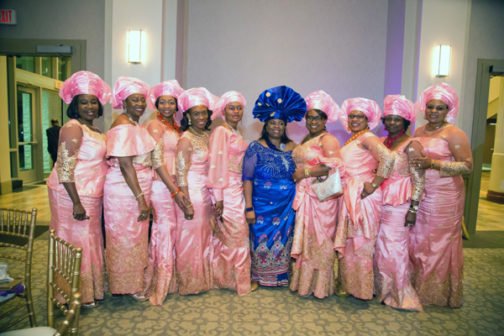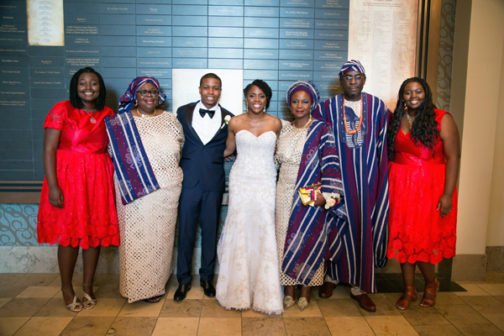 The bride's attires were said to have been designed by Moofa Designs while Yomi Casual has been busy for months designing the outfits for the groom and his groomsmen.
READ ALSO: See the Hilarious Way a Nigerian Woman Celebrated Her Parents' 34th Wedding Anniversary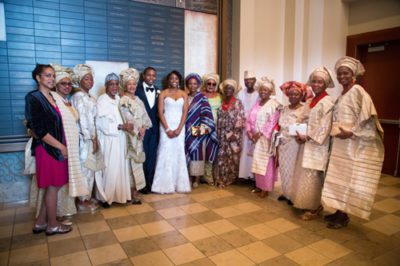 Check out the couple's pre wedding pictures…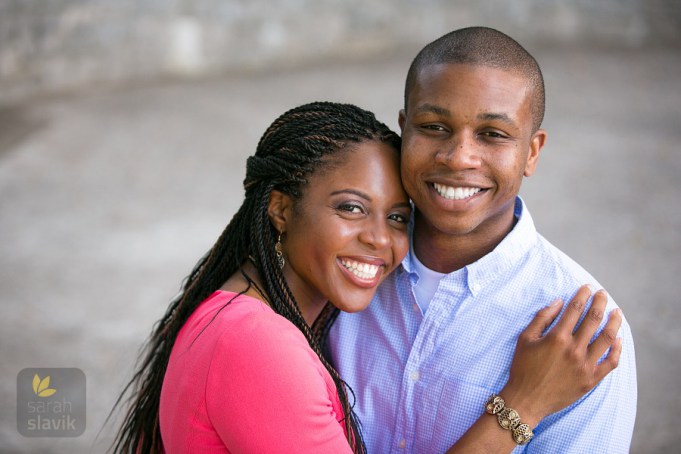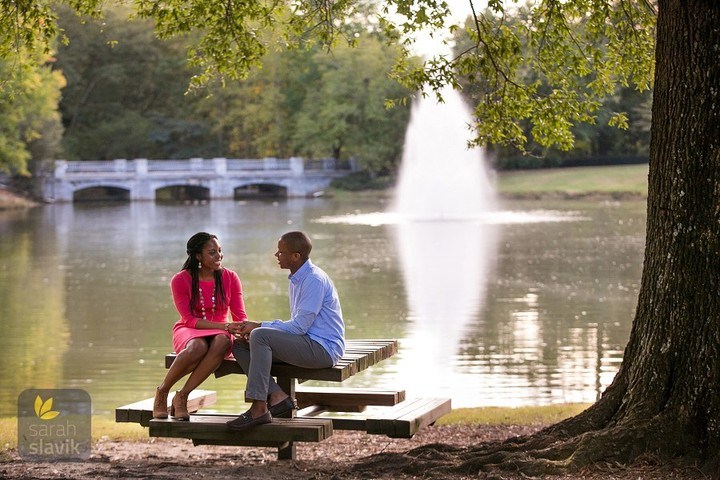 READ ALSO: "Nigerian men don't possess the qualities I want in a man" -Screen Diva Nkechi Emmanuel Opens Up on Marriage Plans & More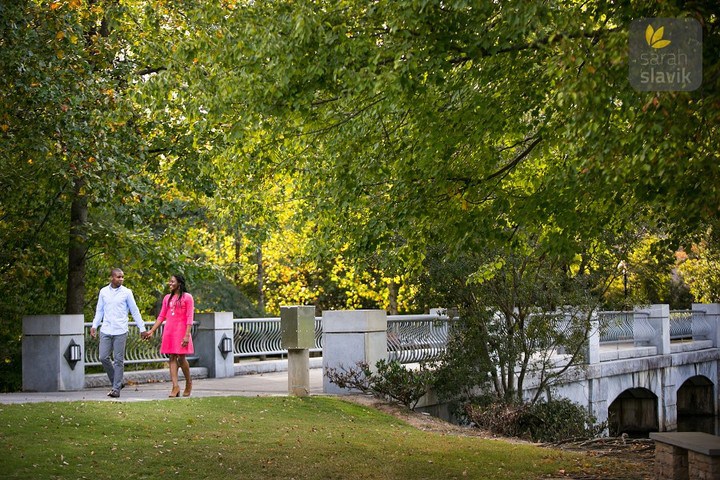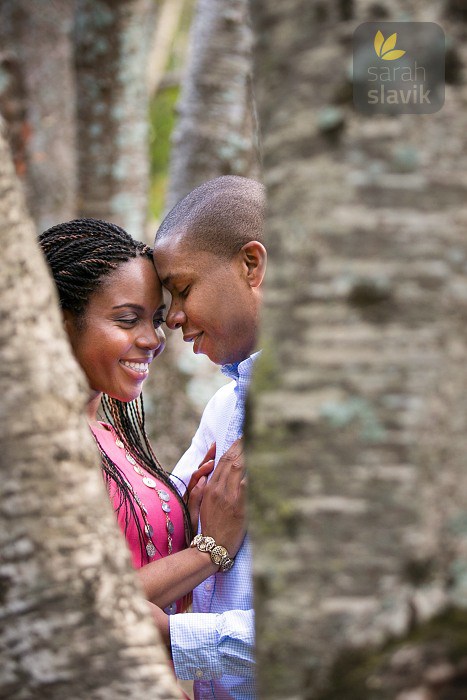 Here's wishing the couple a happy married life!
Photo credit: Sarah Slavik Photography