See What Mercy Aigbe's Ex Husband, Lanre Gentry Is Saying About Bad Wives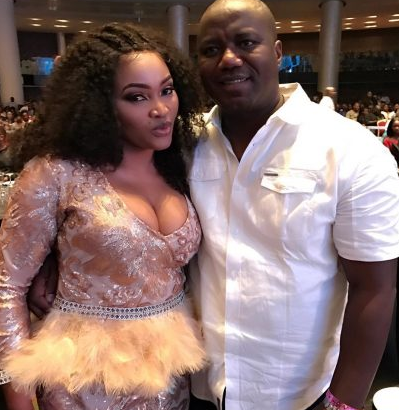 So Nollywood actor/movie producer, Afeez Owo asked a question on Instagram, and it's been a trending topic!
He asked his followers; "Which one kills a man faster…poverty or Bad wife?".
Of course there were several opinions on his Instagram page, but then, we spotted that of Lanre Gentry, the estranged husband to controversial Nollywood actress, Mercy Aigbe.
READ ALSO: "I agree that I'm a fool but….."- Mercy Aigbe Opens up in Tell All Interview
Gentry, a hotelier, chose a 'bad wife' as what kills a man faster, than poverty.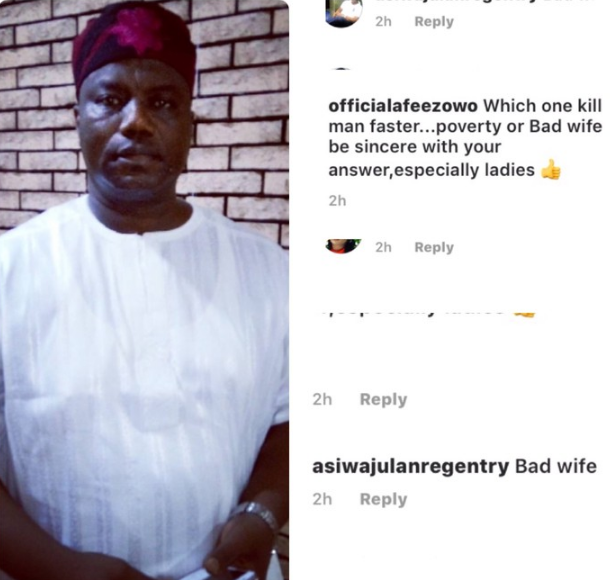 READ ALSO: Mercy Aigbe Shares Video of her Battered Face as she Continues to Advocate Against Domestic Violence
The mother of two's marriage to estranged husband crashed over alleged domestic violence. Their marriage produced a son who is now 7 years old.
READ ALSO: "I have never touched her in my life" – Mercy Aigbe's Estranged Husband, Lanre
Photo credit: Instagram