PHOTOS: Black Breastfeeding Moms Proudly Pose Topless For a Good Cause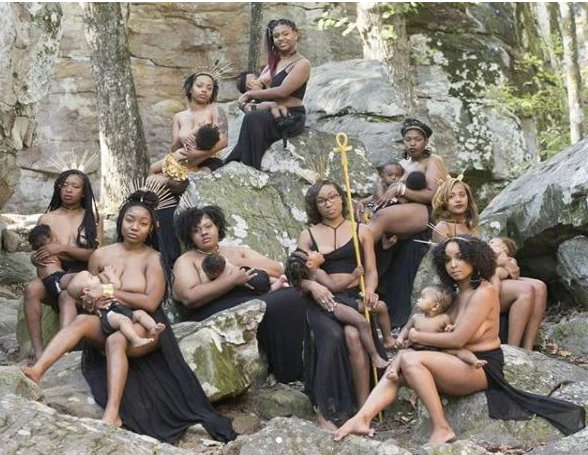 An American parenting group, Chocolate Milk Mommies, in Birmingham, Alabama, have taken part in a photoshoot, where they are all seen proudly breastfeeding their children.
According to the group, they came together to encourage black women to proudly breastfeed their children in public, amidst negative stigma within the Black community.
The group also hope that the images will show the beauty of breastfeeding.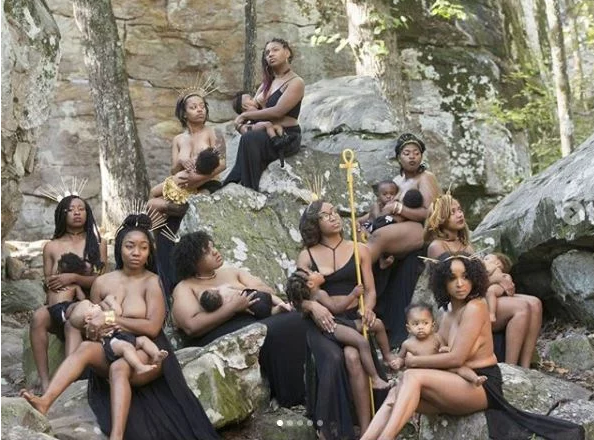 READ ALSO: What You Need to Know About Breastfeeding Your Baby in Public
In a chat with PEOPLE, one member of the group, Rauslyn Adams, 26, says:
"It is taboo within the African American home to breastfeed your child, let alone to do it past the age of 1. Breastfeeding has been seen by some African American women as reverting to 'slavery days' when feeding a child by breast was the only option."

"It is important to show black women breastfeeding because our community needs it," Adams says.

"We need the support and we need our children to be healthy as well."
READ ALSO: 9 Things New Moms Don't Know About Breastfeeding
"To us a goddess theme was perfect because they represent strength, poise, and patience; qualities we all feel to be important when breastfeeding," Adams says.
In a study carried out by a Centers for Disease Control 2000 to 2008, it was reported that the lack of proper support for breastfeeding in Black communities has left Black infants with the lowest rates of breastfeeding initiation.
The mothers did each other's hair and makeup, including body art, and all wore goddess crowns as they posed for photographer Keisha Cohill.
READ ALSO: TV Personality Whitney Port Opens Up About Her Breastfeeding Struggles | WATCH
"After rocks, dust, kneeling and crying babies Keisha was able to capture a beautiful moment, as she always does," Adams says.
Plus, she adds, breastfeeding in public is difficult for women of all races, and that needs to change.
"Feeding a child in public from the breast is often seen as indecent and given a perverse sexual connotation," Adams says.

"The indecency claims of public breastfeeding generalizations make it hard for any woman, let alone an African American woman, to nurture her child through breastfeeding."
READ ALSO: Breastfeeding Lowers Risk of Heart Disease and Stroke for Mothers, Study Suggests
Unfortunately, Adams and her fellow moms faced some backlash after sharing the photos, with people accusing them of putting down women who don't breastfeed.
"We are not nor have we ever frowned upon women who do not breastfeed, because that is a personal choice that we can not control nor do we care to control.

We also have nothing against any other race; however, we are our community's biggest advocates," Adams says.

"These photos were for empowerment, confidence, and awareness of breastfeeding."
READ ALSO: Significance of Exclusive Breastfeeding to Babies – Dr. Sunday Yerumuoh Advises
The moms say that their goal is simply to encourage women to feed their babies in whichever way works best for them — and to end the marginalization of Black breastfeeding women.
The group member Jennifer Miller, 27, adds,
"For some moms, breastfeeding looks like this. For others, they may choose to cover themselves. And some moms may choose not to breastfeed at all. All of which are perfectly okay.

You are your baby's No. 1 advocate!"
READ ALSO: New Mom, Serena Williams Gets Emotional About Breastfeeding Her Daughter
See more photos below…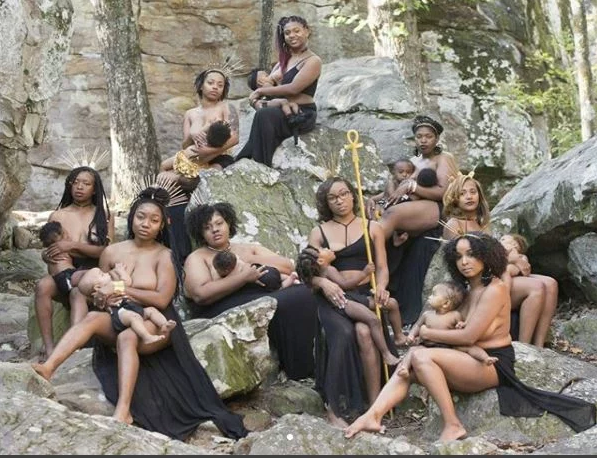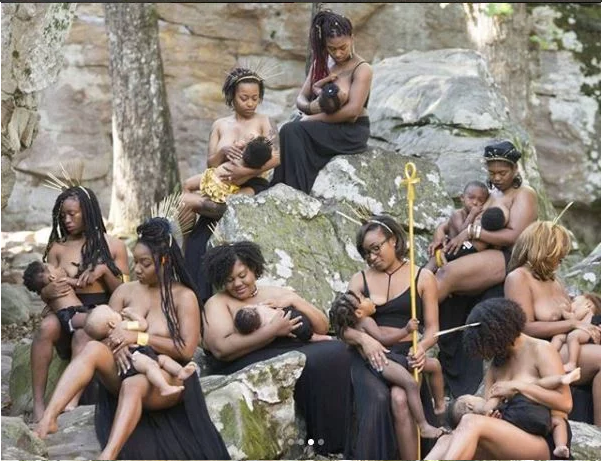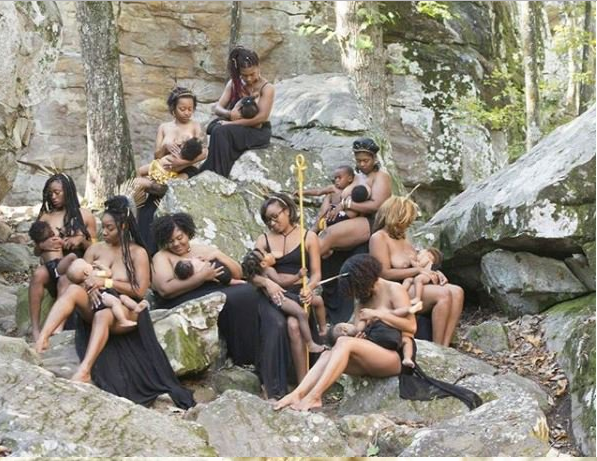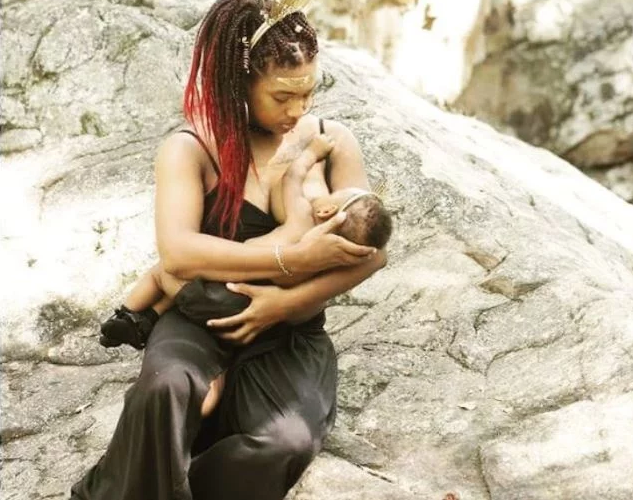 Photo credit: Keisha Cohill