Throwback Photos: Physically Challenged Vlogger Reveals How She Rejected Her Husband At First
https://www.instagram.com/p/BcsHSj8BtEE/?hl=en&taken-by=thediylady
Nigerian vlogger, Lizzy, has taken to Facebook to reveal how she initially rejected her 'lovely handsome' husband Le boo, who she got married to last year.
Lizzy, got married in a traditional wedding after 8 years of being in a relationship with her Le boo. According to the happily married woman, she was given a second chance after the first curve in 2008.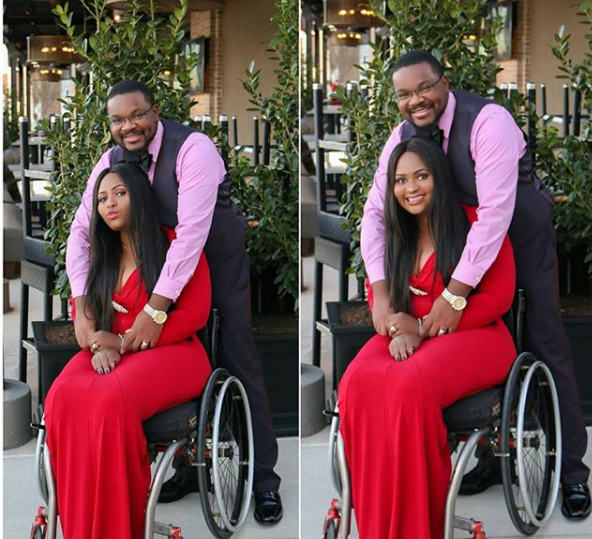 Here's her story;
"DOUBLE #TBT because I feel like it. I usually don't post #PreWheelchair#Throwbacks because it naturally makes people want to "pity" me and I am not one for pity, but today I said "ehhh" ????.

In 2008, I was curving #LeBoo. Our father in heaven forgave me and gave me a second chance in 2009 when LeBoo asked me to be his girlfriend again and we officially started dating.
READ ALSO: This Physically Challenged Couple's Wedding Photos are Going Viral | Their Story Will Touch Your Heart
The car accident that left me with a #SpinalCordInjury happened a few weeks after we took the photos in 2008.

In case you are doing FBI things and trying to decode whether I started dating him because I felt like "I had no choice", #SMH#STOPIT, but I feel you sha, so just this one time only, you can feel free to insinuate your theory jokingly because even I suspected myself. ????????

One of the hardest decision of my life was choosing to date this awesome man because I felt it was not fair to give him what the devil tried to make me believe was not my "whole self" after the #SCI.
READ ALSO: 'My family refused to attend my wedding because my wife is physically challenged" –  Couple Shares Amazing Love Story
We were teenagers and I knew that saying yes to be his girlfriend would eventually lead to marriage because he was a young man of God who had principles I wasn't ready to commit to at the time.

However, Le boo was persistent and I grew up from my childish ways. I got closer to God and discovered I was still whole and a blessing to the world and any man who wanted to be with me.

I will forever credit my near death experience for so much of my emotional and spiritual growth but please note that YOU don't have to nearly die to receive sense.
READ ALSO: Be Hopeful! Blind Teacher Finally Finds Love in his 50s
???????? This is just a throwback to acknowledge that it's really not my business if the chicken came before the egg, or if the egg came before the chicken.

I'm just very happy that I fell in love with and married this lovely handsome man who didn't give up on me."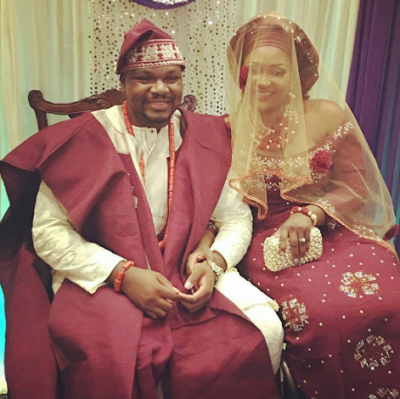 Photo credit: Instagram