Kevin Hart Opens up on His 'Beyond Irresponsible' Cheating Scandal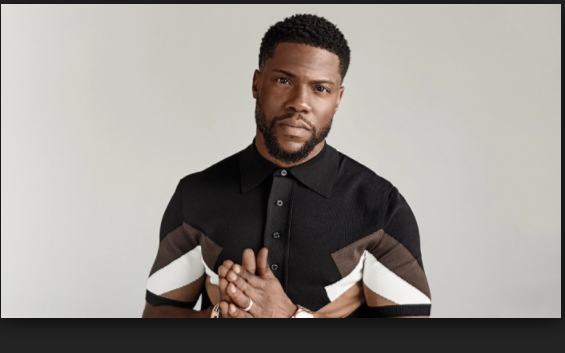 Comedian Kevin Hart is finally coming clean about cheating on his wife, Eniko Parrish, with multiple women earlier this year . 
Hart described his actions which led to the cheating scandal as irresponsible, saying he was wrong.
In August, the comic actor, 38, laughed off reports he had strayed and later said he was being extorted over images taken without his knowledge in Las Vegas hotel room with another woman.
READ ALSO: See How Eniko Parrish-Hart Is Handling Husband, Kevin Hart's Infidelity Scandal
The following month, Hart simply copped to having made "a bad error in judgment," and apologized to his wife and kids in an emotional video on Instagram (read here).
Now, the father of three is admitting to cheating.
In an appearance on New York's Power 105.1 radio show, The Breakfast Club, Hart said he was guilty regardless of how it happened and what was involved.
READ ALSO: Kevin Hart Resolves to be a Better Man After Cheating & Extortion Scandal
"I'm guilty. I'm wrong. It's beyond irresponsible. There's no way around it. That's Kevin Hart in his dumbest moment. That's not the finest hour of my life. With that being said, you make your bed you lay in it.

You don't plan to f— up. You f— up, and then you go, 'Oh s—, I f—– up' … I'm gonna go home, I'm gonna address it, I'm gonna make my wife fully aware of what's going on in the situation that I have now put us in and I'm hoping that she has a heart to where she can forgive me and understand that this is not going to be a reoccurring thing and allow me to recover from my f—— massive mistake.

That's what I'm trying to do not only as a man, but within teaching a lesson to my son."
READ ALSO: Newly-wed, Kevin Hart Spills On Why His First Marriage Failed
The woman he was romantically involved with, Montia Sabbag, said publicly she was not suing or extorting the actor after their "intimate relationship."
Hart and Parrish married last year and welcomed their first child, a son named Kenzo, on Nov. 21.
He also has two other children from his previous marriage to actress Torrei Hart: Son Hendrix, 10, and daughter Heaven, 12.
READ ALSO: "The numbers don't lie"- Torrei Hart Talks About Her Ex Kevin Hart's Infidelity
Hart called the infidelity "a reality check and a gut-punch from God."
Watch the full interview below:
Photo credit: Getty Images