See How Eniko Parrish-Hart Is Handling Husband, Kevin Hart's Infidelity Scandal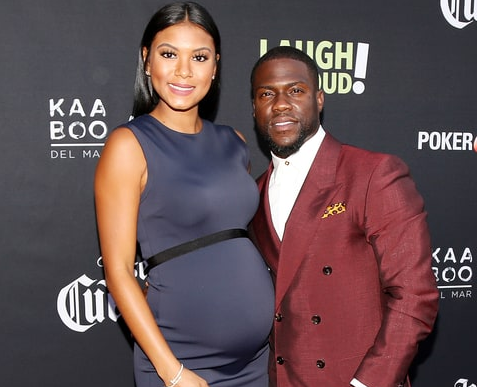 It looks like all is well in the Kevin Hart household, after his lack of discretion led to a woman reportedly trying to extort money from him.
Sources tell PEOPLE, that Eniko Parrish is supporting her husband, Kevin amid allegations of him cheating and that there are absolutely no divorce talks.
"She obviously knows about the cheating allegations.

To her, Kevin is a great husband. Eniko is aware that Kevin has been accused of being a ladies' man.

She doesn't care. He is her husband and he always comes home to her."
Eniko who is pregnant with Kevin's third child, has been spotted on different occasions wearing her wedding ring, since the cheating/extortion scandal broke.
READ ALSO: Extortion Scandal! Emotional Kevin Hart Apologises to His Wife and Kids for 'Hurting' Them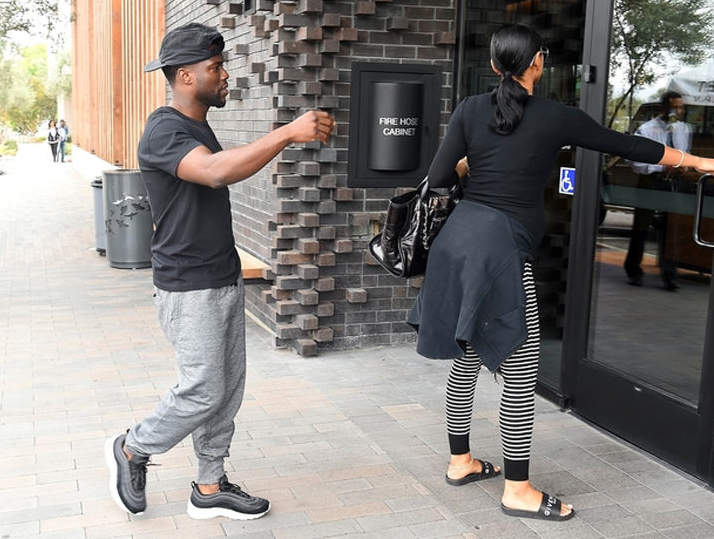 READ ALSO: SHOCKING DETAILS! Kevin Hart Accused of Cheating on Pregnant Wife with Multiple Women
A source who is close to Eniko disclosed:
"Despite Kevin's well-known affection for the ladies, he loves his family, and his wife is behind him with the extortion case.

That kind of thing comes with the territory, and he will do everything to beat it."

READ ALSO: Phew! Torrei Hart Spills More Details on Ex-Hubby Kevin Hart's Infidelity
There are reports that federal officials are investigating an alleged blackmail attempt that includes a sexually provocative video of Hart and a lady.
Hart's official representative confirmed the investigations and said there are can be no comments on Kevin's extortion scandal as investigations are still on-going and anything said now could affect the procedure.
"Someone tried to set Kevin up in a failed extortion attempt. As law enforcement is involved, we cannot comment further as it could affect the investigation."