Worth the Wait! After 9 Years of Waiting, They Thought They Were Expecting Twins, Instead They Had….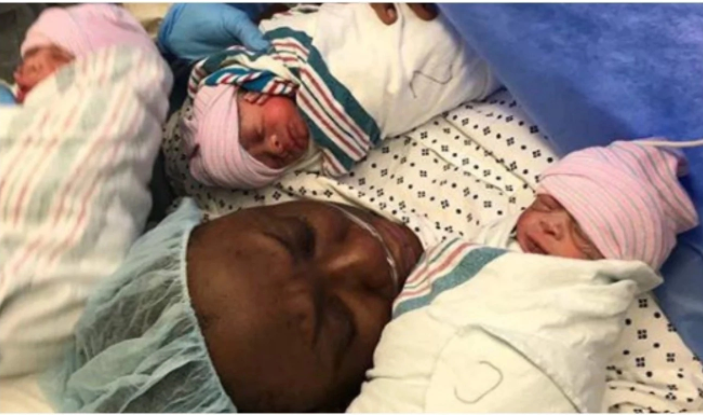 https://www.instagram.com/p/Bd0UKhvlePa/?hl=en&taken-by=drkaylive
A couple finally conceived after nine years of waiting.
We came across the miraculous story after it was shared on Instagram by Dr. Kay Ijisesan who revealed that it was predicted that the couple would have twin babies but they ended up welcoming triplet babies into their home.
The Instagram user revealed that the couple only discovered they would be having triplets after they arrived in the United States from Nigeria where they were told they would have twins.
Ijisesan who thanked God for blessing the couple with triplets noted that the babies are a sign of grace bestowed upon the couple.
READ ALSO: "I told God I wanted twins, I got 5 instead" – Parents Of Quintuplets Share their Birth Story & Testimony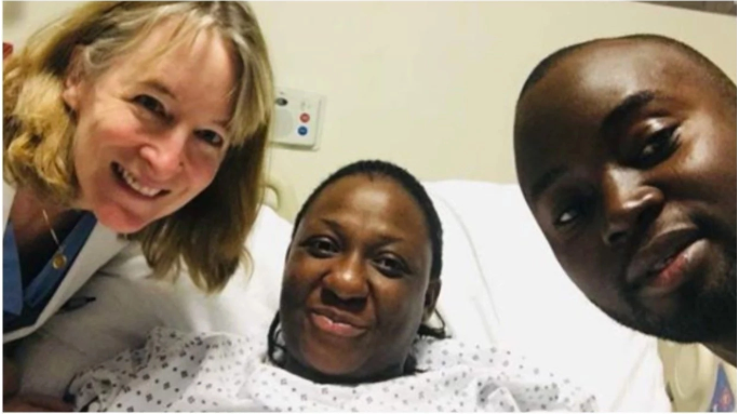 READ ALSO: How I Suffered 4 Miscarriages Before Being Blessed With Twins- Paul Okoye's Wife, Anita
"2 days ago I heard what I considered the most exciting news so far in 2018. A minister of God, Pastor Femi Ojo who also happens to be one of my mentees in ministry broke the news of the arrival of their triplet babies after 9 years of marriage.

Your guess is, that must be IVF but rather it was something greater than IVF called supernatural conception.

They were told to expect twins before the wife left Nigeria but on getting to the U.S they discovered they were actually triplets. God did exceedingly abundantly above their expectation. I call it triple for your trouble.
READ ALSO: "God please take away this wealth and give me children" – This Man's Testimony will Encourage You
I declare that your expectation for the miraculous will be exceeded by God throughout 2018. I celebrate with Pastor Femi Ojo, his amazing wife & the entire members of Peacehouse Int'l Christian Center, Abuja. Your joy will know no bound in 2018."
We love this kind of testimony… Congratulations to the couple!
Photo Source: Instagram user Kay Ijisesan