Trouble With Kylie Jenner as Ex, Tyga, Demands Paternity Test for Newborn Baby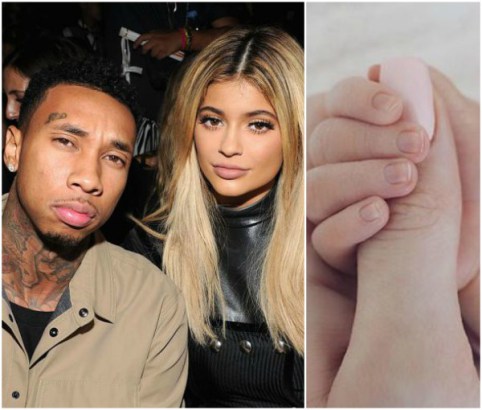 American rapper and ex-boyfriend of Kylie Jenner, Tyga, is asking her for a DNA test as he believes there's a chance he is the father of Kylie's new baby.
Meanwhile, Kylie claims her current boyfriend, Travis Scott is her baby's father.
Hollywood life exclusively reports that heartbroken Tyga who sent the reality star, 20, a congratulatory note after Stormi Webster's birth, claimed he can't shake the feeling that the baby might be his, and he's been leaning on Scott Disick for support.
However it has been gathered that Scott has been telling him to move on.
"Scott has been encouraging Tyga to get over it and move on from Kylie. Tyga has been complaining to Scott about his unresolved feelings for Kylie.

Tyga feels like he belongs in the Kardashian family and he still wants a DNA test to determine paternity of the new baby, which might be his last chance at actually being in the family. But Scott is not having any of it," a source close to Tyga said.
READ ALSO: Kylie Jenner Becomes a Mom and Shares Video of Her Pregnancy Journey
Before this new report on the paternity of Kylie Jenner's baby, a source told the news site that while Kylie has assured Tyga she's not having his baby, he thinks otherwise.
"In his mind, Tyga feels that there is still a fair possibility that the baby could even be his. While Kylie has assured him that is not the case, Tyga has made it clear to her that he's not above demanding a paternity test, especially if the baby looks at all like him, once the baby arrives," a source said.

"Tyga has serious concerns about the timing of his last intimate encounter with Kylie and he can't wait to see what this baby looks like."
The source further revealed that if Tyga learns he is the father, he plans to make things official with Kylie and become a family.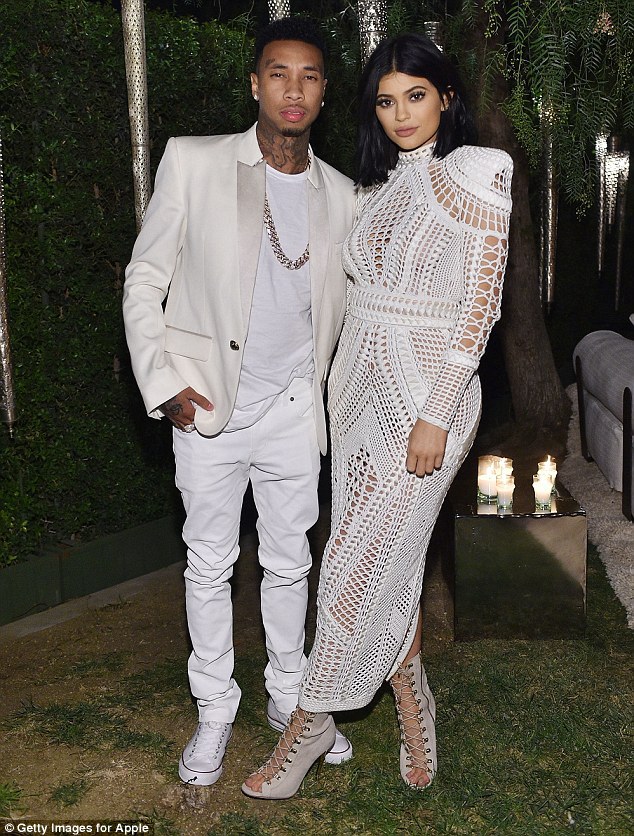 READ ALSO: Kylie Jenner Shares a Glimpse of Her Baby's Face as She Reveals Her Name
"Tyga has a hard time accepting there's not a chance he could be the baby daddy. Tyga still tells Kylie all the time that while they may be apart, she will always be in his heart and if this baby turns out to be his, he won't hesitate to propose to her.
"Tyga misses Kylie now more than ever, really wants to meet the baby and wants some clarity and or closure on their situation.

Tyga can't keep living wondering if that baby could be his… he wants to know for sure so he can man-up and be a good father, or try to move on once and for all," the source adds.
READ ALSO: UNVEILED! Why Pregnant Kylie Jenner Decided to Stay out of the Spotlight
This isn't the first time Tyga's expressed his belief that he might be Stormi's dad.
When rumours of Kylie's pregnancy first started circulating back in September, fans asked Tyga in a shopping center what he thought of it all, to which he responded, "Hell nah that's my kid".
Kylie and Tyga broke up just less than nine months ago, with Kylie making her relationship with Travis Scott (Stormi's presumed baby daddy) shortly after.
But it seems Tyga is convinced that this possible crossover could mean he's actually Stormi's biological father.
Photo credit: Getty Images/Instagram