Kylie Jenner on Becoming a Mom at 20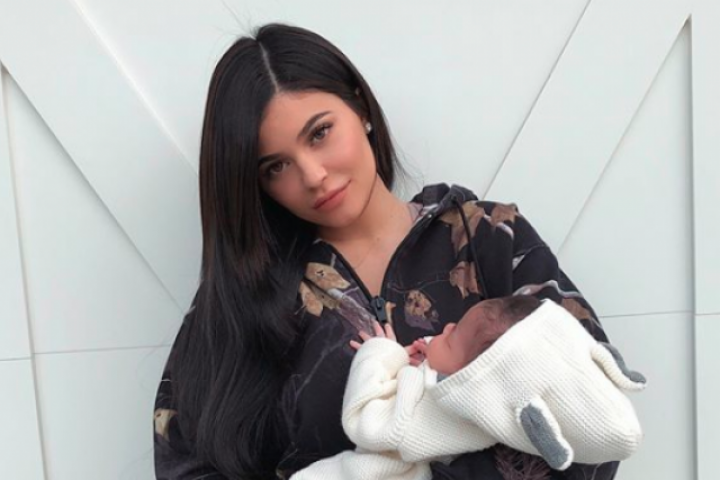 First time mom, Kylie Jenner is the latest cover star for ES Magazine's latest issue and the 20-year old new mum was interviewed by her older sister, who is a mother of three, Kim Kardashian for the issue.
During the interview, Kylie Jenner was quizzed by Kim Kardashian, 37, on what it was like to become a mum in the candid interview.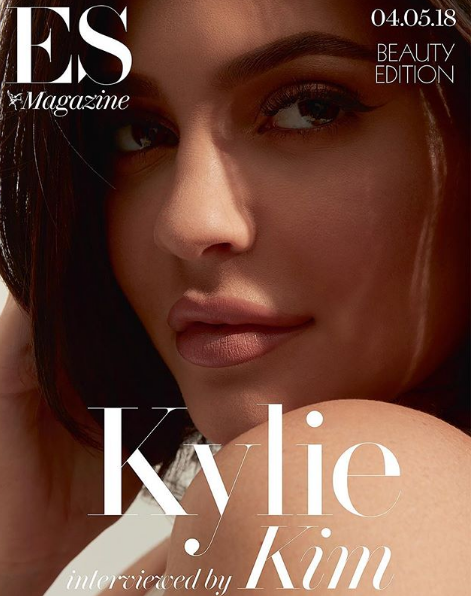 The Kardashian/Jenner clan's youngest member, disclosed that the arrival of her daughter, Stormi, born on February 1st, has 'changed her world' as she discussed motherhood, the meaning behind Stormi's name and whether the adorable tot would appear on Keeping Up With The Kardashians.
The television personality said she was looking forward to the future when Stormi was 'old enough to bring her everywhere'.
READ ALSO: Kylie Jenner Becomes a Mom and Shares Video of Her Pregnancy Journey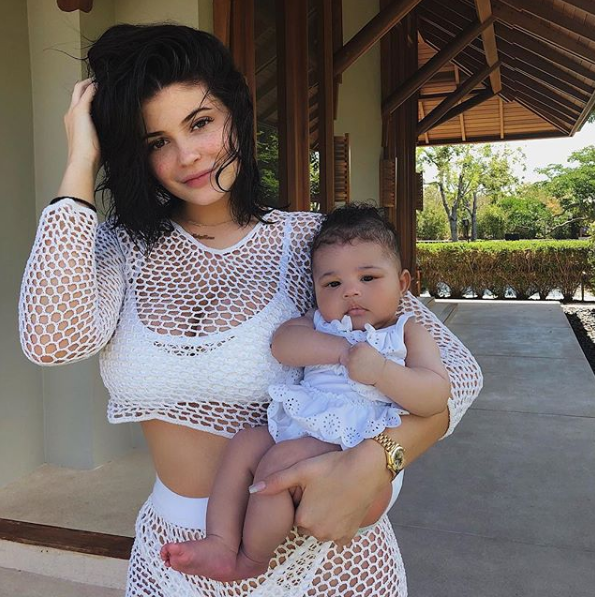 Speaking about the saying "you change when you become a mum", the young mom said she 'feels the same, just better' as Stormi has 'changed her world', before jokingly adding she enjoys changing diapers.
When Kim asked what inspired the moniker for her three-month-old daughter, Kylie said her boyfriend and Stormi's dad Travis Scott had liked the name Storm, but she didn't feel like it was her name, so the pair came up with Stormi and it 'just stuck.
READ ALSO: Trouble With Kylie Jenner as Ex, Tyga, Demands Paternity Test for Newborn Baby 
When asked about her thoughts on plastic surgery, Kylie said she has no plans to get anything done, to which Kim quipped: 'You're 20, so I hope not!'
Read excerpts below.
On why she chose to name her daughter Stormi:
"I really don't know how we thought of Storm. [Travis Scott] insisted it was him, but I feel like it was me. And that kind of just stuck with us. And then I didn't really like just Storm — I didn't feel like that was her name.

So then it became Stormi. And it just stuck. I feel like there were a lot of other names that I might have even liked better to be honest, but I feel like Stormi picked her own name, like it was just her name."
On the early stages of motherhood:
"It's actually been the opposite for me. I feel like it's just been so amazing, and so much fun. I'm learning so much more about myself and life, and it's been such a great experience.

Of course there's hard times and stuff… even in the beginning, just not sleeping, the nights, like, baby blues… and all the ups and downs. And also even when I'm here it was so hard to leave this morning.

I'm like, 'I'll be right back, I'm so sorry, I have to leave!' and she doesn't even know what's going on. I think about her all the time, anywhere I am.

I would rather be with her or wish she can come everywhere. I can't wait till she can come everywhere with me, because right when she's old enough I'll bring her everywhere."
On her thoughts about plastic surgery:
"I feel like if it makes you feel better, and if that's what you want to do, I'm not against it. Right now I probably wouldn't do anything, actually."
Photo credit: ES Mag/Instagram