Dear MIMsters: My 24-Year-Old Daughter Says She's In Love With Her Late Father's Friend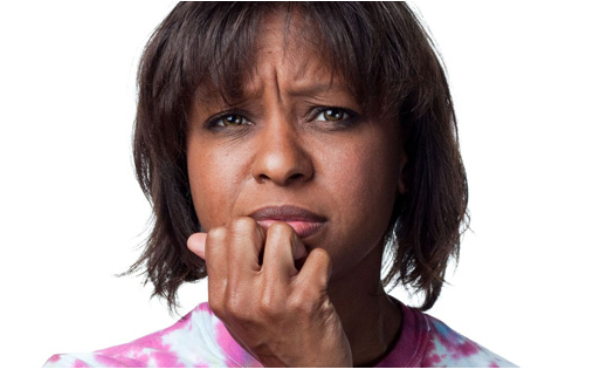 My daughter says she's in love with her late father's friend. Please help me, I am in trouble.
My daughter completed her National Youth Service last year and thankfully, got a good job here in Lagos. As she is the first child and only daughter, I was quite eager to find out if she was dating anyone and encourage her to settle down early like I did. She has always been the very reserved type, so, I was not really surprised when she refused to open up initially.
However, on one of the occasions I was teasing her about the issue (we were all at the dining table), her immediate sibling whom she is quite close to, joked that her husband-to-be is someone we all already knew, and the other one laughed, adding that I was in for a big surprise. My daughter instantly felt very uncomfortable and soon left the table but I didn't think much of it.
READ ALSO: Memoirs of a Mum: 'Discovering My Middle Child' – Chinwe Kalu
I kept trying to get her to open up subsequently to no avail. Then, I invited her close friend whom I get along with very well for a talk. From her inconclusive answers to my questions, I got the impression my daughter was deliberately keeping who she is dating from me because she felt I would not approve of their relationship.
So, when my daughter returned from work that day, I called her into my room and begged her to tell me whoever she was with. I reminded her of how I have been there for her and her siblings since their father's death, promising I would give my support. She asked me if I was sure and I said yes. Then, she reluctantly told me it was her late father's widowed friend! I slapped her instantly. I couldn't help it. That man is 58, and has 4 grown children, 2 of which are older than her. I will be 50 next year, which means my potential son-in-law is 8 years older than I am – God forbid!
What tears me apart most is that my daughter claims they are in love. What sort of shameless love is this? He is an average civil servant like me and will be retiring soon or I would have thought my daughter was in it for his money. Besides, she has a good job now with good career prospects. What is wrong with her?
READ ALSO:Lamentations of a Mother-In-Law: Dear Mimsters, I will not be going to my son's house for Omugwo (PartTwo)
Her siblings told me they have been seeing each other for over a year. I'm so mad at them for keeping this information away from me all this while, and I blame myself even more for failing to see what a crook that man who has supposedly always been there for my family is. I can't deny he has been of help a lot of times, but how was I to know he was scheming to marry my daughter? Can he allow any of his daughters marry a man his age? I have nothing to say to that shameless man because it's pointless arguing with him. I'm sure my daughter would have told him my stand already.
How do I get my daughter to open her eyes and realize she couldn't possibly love this pot-bellied old man? I don't want to be a laughing stock, and most importantly, I don't want my daughter to marry the wrong man. There are too many complications she is too blind to see. What should I do?
Photo Credit: Google Images