Kenya Parliamentarian, Catherine Waruguru Advises Single Women To Become 2nd Wives |WATCH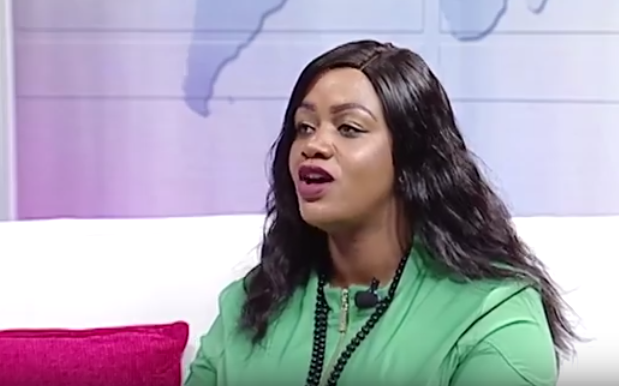 Catherine Waruguru, a female member of parliament in Kenya has advised single women to find men who they are comfortable with and start a family with them, regardless of the marital status of such men. She gave this advise to make single women understand that it's better to be 2nd wives than single moms.
Speaking with KTN's Morning Express' host, Michael Gitonga on her marital life, the Laikipia Woman Representative said women can only consider a man to be their husband when he is in their home.
"Somebody else's husband is their husband within the confines of their homes. The moment you left your home, Mike Gitonga, you're here as a servant who is serving KTN.

You're here because you're serving Kenyans and you choose what you want. And the constitution allows even president Uhuru Kenyatta and assented to the Marriage Bill (allowing polygamy)" she said.

"If you feel you have the energy, you are free to marry a second wife. We need you," she added.
ALSO READ: 'I don't pray that my enemy should practice polygamy' Jide Kosoko Advises Young Ones Against Marrying Many Wives
Waruguru who is married as a 2nd wife further encouraged women to find husbands at all costs.
"I'd encourage majority of Kenyan women who are single and they've found a man who they think can be a good friend and a husband, moving forward, and they love their children. We do not have to raise our children as single mothers. And especially our boys… I passionately feel for the boy child.

Not only through marriages, we need to take this conversation further. That our children, whether boys or girls, they need people to look up to as fathers and if there no fathers we need to go farther to see whether we can get uncles, and mentors."
READ ALSO: Famous Yoruba Actor, Mr. Latin, Tells us Why He Won't Be Taking a Second Wife Like His Colleagues
"Nobody should take the role of God. I will challenge my good friends. Most of them I know they are married and they have their marital wife or husband but wakona mpango zao.

"You will realize that I am better off if I know this is the man that I want to be with. I would like anybody to challenge me and tell me whether if I am casted to go to hell because I am married the second wife,

"Allow me to be grilled and asked questions by God. Let no one play the moral police," said Waruguru.