We Support Single Mom, Rita Egwu For Calling Out Her Daughter's Lecturer Who Said This About Single Moms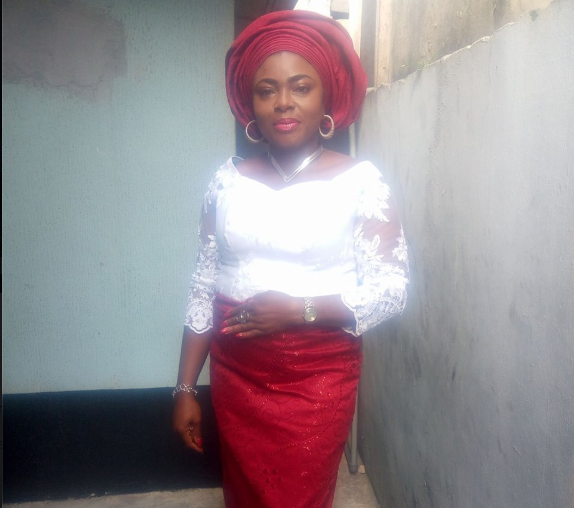 It's disturbing to see people entrusted with passing knowledge to younger generations, doing badly at it. It is simply absurd! Which is why a Nigerian single mom, Rita Egwu was left furious after her daughter cried out to her about a nasty comment by one of her school lecturers about single mothers.
An angry Rita shared a post on her social media page, blasting this anonymous lecturer who left her daughter in tears by trivializing her role in her daughter's life, as a single mother.
Rita revealed that she has worked hard to send her daughter to school, and couldn't be more proud now that she is in the university, studying law. She however was disappointed that a lecturer would undermine the value of a parent- single or not.
Rita, who is from Calabar but based in Lagos, was about her business when she got a message from her daughter claiming that one of her lecturers mentioned in one of their classes, that there is no difference between a single mother and a prostitute.
According to Rita, the comment by the lecturer left her daughter crying because she found it derogatory. Rita called out the lecturer on her Facebook page, stating that single mothers are not what he perceives them to be and that like any other parent, single mothers also desire the best for their children.
ALSO READ: Six Tips on How to Survive Being a Single Mom
Read her post below:
"This is what a lecturer went to class to teach our children we sent to school to learn. This fool had to spoil my daughter's day and made her cry by saying single mothers are prostitutes. If I pray that GOD visits him with evil now people will say I am wicked.

I asked her to forgive and pity his ignorance. A prostitute has sent her daughter to study law in your school right? In a class of about 200 students it didn't occur to you bigot that many will be orphans or offsprings of single parents so that you watch your dirty mouth?

Piece of scum!

May what happened to us happen to your direct children too. You need to learn the hard way.

Ode!"
READ ALSO: Proud and Unashamed: Single Mom Shows Off Her Son and Preaches Against Abortion