"Married At 19, Had First Child At 20, 9 Grandchildren At 51 : Moffat Ekoriko Highlights The Gains Of Early Marriage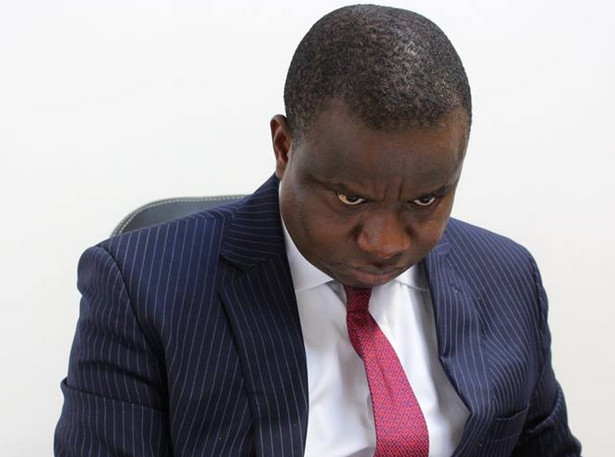 While waiting till you're matured and well settled before getting married makes lots of sense, tying the nuptial knot earlier also has its own benefits. In a recent post, A Nigerian man, Moffat Ekoriko from Akwa Ibom State opened up on the advantages of early marriage according to his personal experience.
51-year-old Moffat Ekoriko, who is a proud dad-of-4 graduates took to Facebook to reveal that he got married at 19, and had his first child before turning 20; now at 51, he has 9 grand-children.
READ ALSO: "Why My First Marriage Of 26-Years Failed" -Archbishop Nicholas Duncan Williams
This is what he shared in response to a fan's comment on early marriage:
"This guy is totally wrong. I got married at 19 and had my first child before my twentieth birthday. I have achieved all I wanted to achieve, run a global schedule and still have happiness. What is important is how supportive your spouse is.

Encourage people to marry early as they can. You can make money at any age but blessings like children are marked in time. If you did not have a child 10 years ago, there is no way you have a 10 years old child today. You cannot beat how fulfilled I feel with four graduates already and 9 grand children at 51."
ALSO READ: Actress Shan George Talks About Her Early Marriage, Divorce & More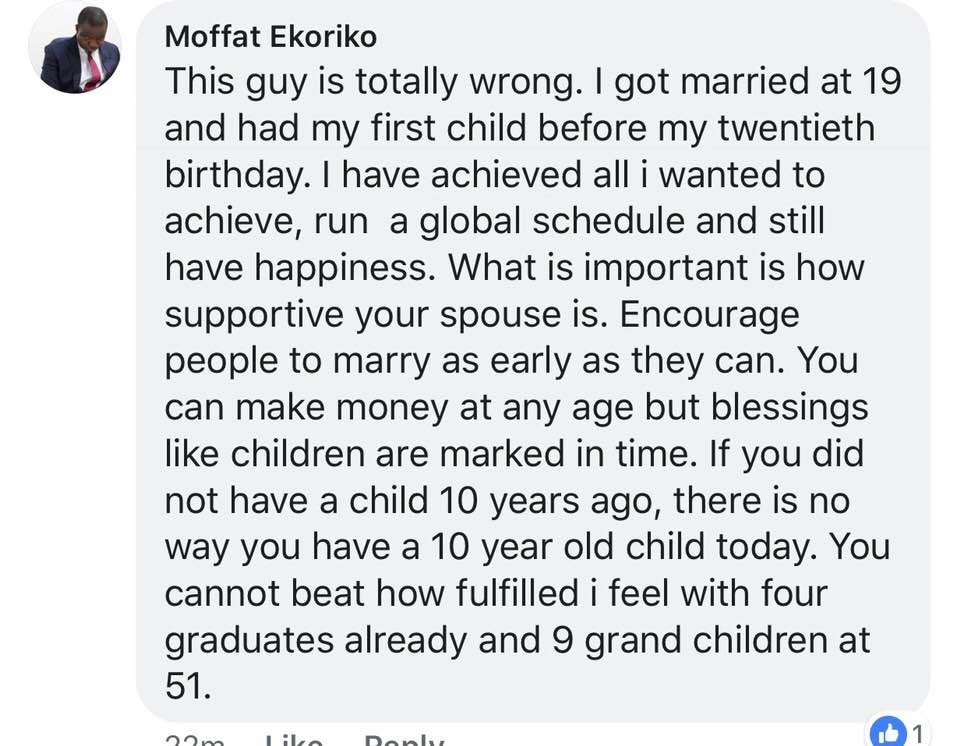 Awesome!
Photo credit: Moffat Facebook