Dear MIMsters: Where Did My Sister and I Go Wrong With Our Stepfather?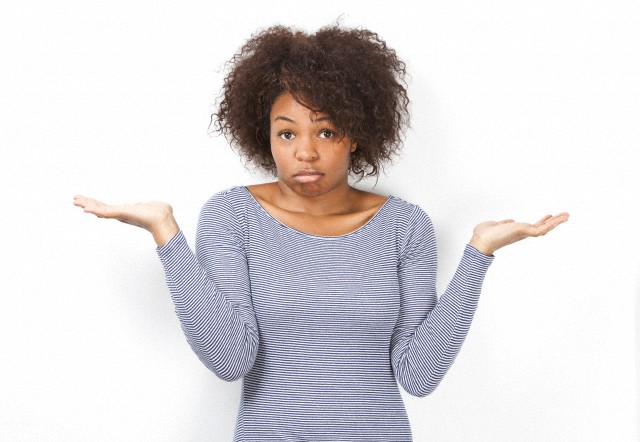 Where did my sister and I go wrong with our stepfather?
I need genuine advice about this as it's killing me. It's a long story but I will try to make it short. My mum has two girls, but God still blessed her with a husband who accepted her and accepted us but this blessing has gradually turned to a curse.
While growing my step dad was very kind, calm and loving but as we grew up, he gradually changed. After years of not being able to have a kid, he started drinking and turned in to a chronic womaniser. He didn't even hide it, he rubbed it directly in my mother's face.
READ ALSO: Dear MIMsters: We Have A Baby Together But I Don't Want To Marry Him Anymore
He had money and my mother wasn't independent because he had stopped her from working. He would insult everyone in my mum's family and remind us constantly that he is just helping us. It had been going on like this for close to 13 years. But what he did last year was the worst.
He started dating this woman who claimed she was pregnant for him. He tormented my mum and I and tried stabbing her with a knife once. He drove me out from the house and didn't look back for any reason at all. He rained curses on my sister and I, telling us all sorts of things. He went as far as taking our pictures to a witch doctor to hinder us from progressing.
He didn't hide any of these things he did. He would talk openly about it and tell openly that we can't do him shit because he has money and connection. My step father traumatized us and made us go through hell. All the while, my mum will tell us to be patient and obey him since he accepted us and took care of us, which we did. But when he drove my sister and I from his house without mercy, my mum asked us to leave which we did.
READ ALSO: Dear MIMsters: Why My Brother Needs To Do Time In Jail | Am I Wrong to Support This?
Luckily for my sister and I, we were already in the university and have our own rooms. We've been leaving there for almost a year now and he has never cared to check up on us and if we did, he would insult us.
The woman he was having an affair with finally disappointed him. He took ill and suddenly remembered my mum, his wife.
What is killing me is the fact that he told my mum that my sister and I are bad children, that we abandoned him when he was ill because he tried to correct us, and we must come to apologize to him before he pays for our next fees. He isn't even remorseful for all he did and isn't willing to accept that he did wrong. He thinks that due to the fact that he is rich, he is our god and for this reason his own family has distanced themselves from him.
All of a sudden, my mum has been ordering us to come and see him and apologize to him so that he can pay our bills and when we refused, she threatened to disown us. She told our aunt that we want to kill her. It seems as if that she has forgotten the emotional torture we went through and we still suffering from due to all he did to us.
READ ALSO: From 'School Father & School Daughter' To Husband & Wife: Udeh Vincent's Amazing Love Story
We even told her that since her problem is our financial wellbeing that we will get part time jobs to see us through like we did wen he drove us but she doesn't want to hear of it. Please fellow Mimsters, where exactly did my sister and I go wrong in this story to deserve this?