Mum of 2, Paula Rumm Reveals How She Won Her Battle With Depression Without Medications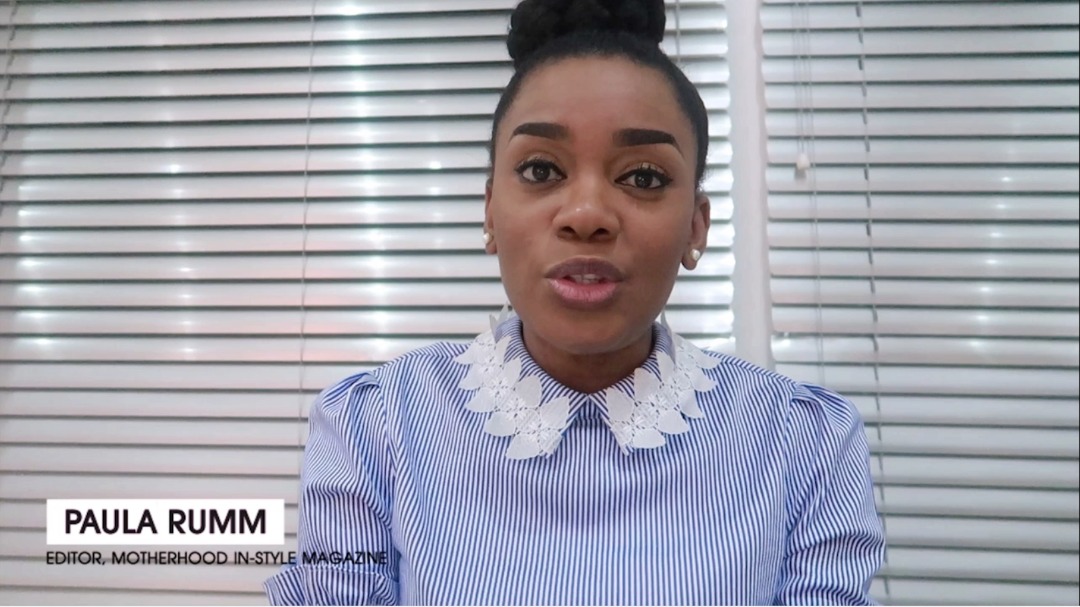 On this episode of Hanging Out With Paula, Paula Rumm is giving out useful and more importantly practical methods she employed to win her battle with depression, she recounts her experience with the monster called depression and how she got back her shine.
When depression spreads its cloak of gloom and despair, fighting back is the only option that the depressed must take. Yet, it is easier said than done. what is beautiful about the world is that someone somewhere has experienced what we may now be experiencing before, they survived it and lived to tell their story. In telling their part, the world comes to know that healing is possible from even the darkest days.
READ ALSO: Nigerian A-List Singer And Mom-Of-1, Waje Unravels Depression In A Deeper Way And It Is Explicit
Although the mum of 2 wasn't clinically diagnosed with depression, it still took its toll, occupied her with its usual sapping of the joy of everyday life. Whether depression is mild, feeling like a nagging little fly or severe, intimidating as a grizzly bear, bottling up isn't always the way out, but accepting that its time to speak out is.
In the 10 minute long vlog, Paula outlines the methods that worked for her and recommends same to the her audience.
1. Exercise: Paula says she took to exercise to busy her mind and alert her senses, recognising the scientific role of 'endorphins', a type of 'feel good' hormone released when we exercise, the release of endorphins dissipates stress and improves our overall emotional state and also helps to fight depression.
She particularly employed body weight exercises, running on the treadmill and Zumba. However, she did say that the benefits in boosting her moods was short lived but helped her get through to a certain level.
2. Prayer: Anyone who has been or is depressed knows that prayer is the last thing a depressed person is inclined to do. The feeling of helplessness and powerlessness is overwhelming enough but Paula says she had to pray despite how she felt at the time.
READ ALSO: What To Do When Your Child Is Depressed or Suffering From Depression
The mum of two said she recognised that she needed help and immediate relief on this certain day when she felt like "the walls were closing in" on her. Contrary to her feelings at the time, she resorted to prayer, which she revealed cleared some of her clouds and put things in perspective for her.
With prayer, she identified the exact source of her despair but it also opened her mind to the many blessings of family, genuine friendships and other victories she was surrounded with. In her words, "the reason for the depression did not define me, it was not who I was. That's what prayers did."
3. Music: She shares her experience with music as a vital tool in fighting her depression. She particularly recommends a song by Jason Mraz , 'Have It All'. Paula advises other mums like herself to not "underestimate the power of music to fight depression" because according to her the lyrics of the song did "amazing things" to her when she stumbled on it,  and how its message like sunlight hit the damp spots in her mind and brought them alive. she recommends her viewers to check out the song and lyrics that helped bring her back to her light.
4. Change of Environment: When she lost her Happy-Go-Lucky brother-in-law and her brother who was a young father in the spate of one week, Paula said she was nearly overcome with depression, until she with her family took a decision to go to a different place, a vacation, where she tried to experience life on a larger horizon, elaborate than her ordeal.
At the end of that vacation, she had not forgotten the painful losses but it put her mind in the right frame to cope and win against depression.
READ ALSO: What You Need to Know About Postpartum Depression
5. Take On A New Project: Finding competence in other areas of your life through new projects is an elixir and can keep your depression at bay for wives and mums out there. Paula shares her own experience with cooking, something she could do but never enjoyed doing despite being a wife and a mum.
However, in fighting depression, she sought to make a hobby of developing exotic dishes from ideas and recipes she researched online. Her apathy for cooking was replaced with excitement, and family dinner became something that everyone looked forward to, just as cooking time soon became a family affair that strengthened  bond and fondness with her husband and kids.
She particularly devised healthy meals for kids which she hopes to share with other mums in her upcoming vlog episodes.